The words 'are we nearly there yet?' strike anxiety in the hearts of parents everywhere.
With the half-term school holidays upon us, we've compiled our complete guide to surviving family trips in the car.
Travel at night, if possible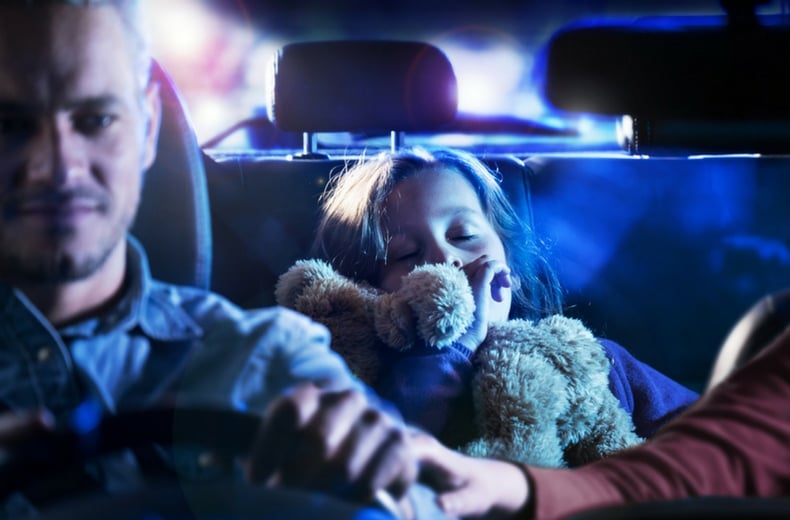 If you have young children, it's a great idea to travel at a time they'd usually be sleeping so disruption is kept to a minimum.
Bring some home comforts – favourite toys, blankets and pillows – to make the car feel as warm and snug as possible for them. Let them travel in their PJs so they can go straight to bed when you arrive if it's late at night.
If you're travelling during the day, make sure you schedule plenty of stops to stretch your legs, get some air and go to the toilet. Letting the kids run around for 10 minutes can really pay off, making the rest of the journey more peaceful.
Steer clear of 'carguments'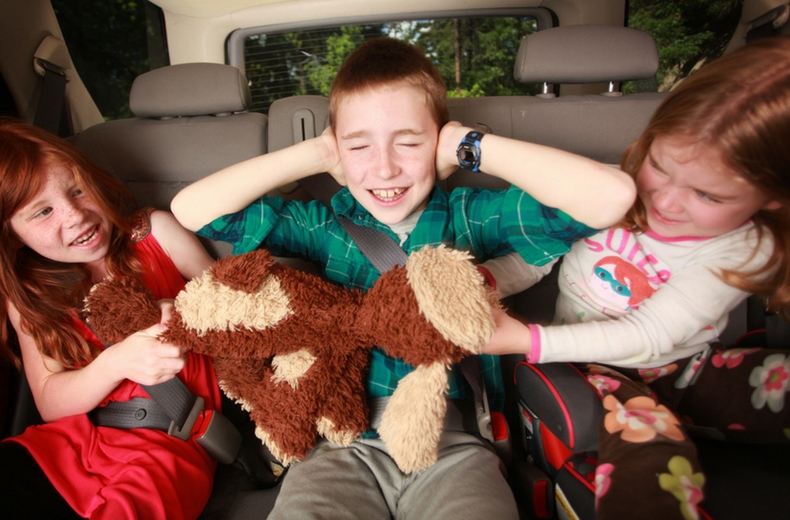 When you put several members of the same family in a confined space together, there's usually only one outcome – arguments.
The number one cause of 'carguments' is not knowing the best route to take. Checking a reliable route planner can easily put a stop to directional squabbles. It's also worth having a map in the car in case technology fails you.
Driving too fast – or indeed too slow – is also a common bone of contention. It could be that you're trying to make up for lost time or have to get to the nearest service station for an urgent toilet break.
But always make sure you prioritise road safety and stick to the speed limits at all times - this will also help to avoid an ear-bashing from your nearest and dearest and a costly speeding ticket.
Not surprisingly, noisy children are another top cause of in-car fracas. If all hell breaks loose in the back, pull over before you get too distracted. Preparing entertainment and packing snacks should help to keep the peace.
Keep the kids entertained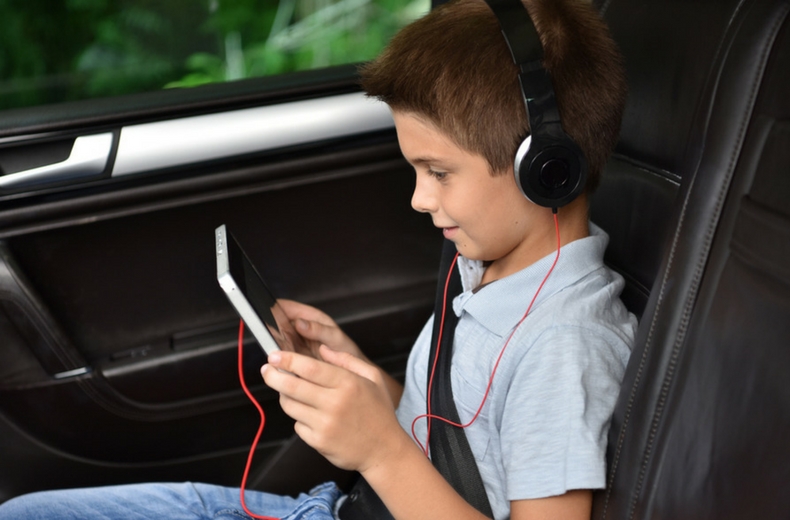 Occupying younger members of the family is half the battle in getting from A to B successfully.
Tablets and portable DVD players are great for holding kids' attention. Just remember to pack headphones, and make sure all devices are fully charged before you set off. If your child is prone to car sickness, however, staring at a screen probably isn't the best idea.
There's nothing wrong with playing good old-fashioned car games instead, so why not bring back classics like 'I-Spy' or the 'Banana Game', which involves trying to spot vehicles with yellow on them.
Older children can play educational games, such as naming all the US states or capitals of countries in the EU, especially if you're on a European road trip. Introduce an element of competition, and you'll keep them entertained for hours.
A singsong is also a great way to pass the time, and this doesn't mean just putting 'Let It Go' on repeat. Prepare for the journey by creating a playlist that includes songs everyone can enjoy.
Stay calm in traffic jams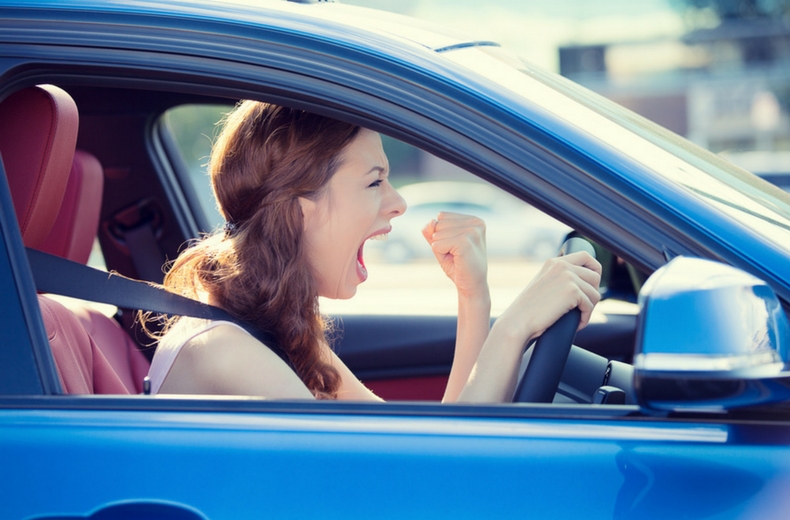 The volume of traffic on the roads always increases at the start of the school holidays. The trick is to stay patient, which is easier said than done we know.
Read our guide on the causes traffic jams and how to stop them.
Bear in mind that other drivers are in the same boat as you – blaring your horn and being aggressive will only elevate your stress levels. Don't be the one who ruins your family break before it's even started.
While you can never predict traffic, you can try and pre-empt traffic pinch points before you leave. Simple forward planning can help you avoid traffic blackspots at peak times, apps like Waze can help identify these.
Also it's a good idea to download the free RAC traffic app so you can receive up-to-the-minute traffic news to your smartphone and adapt your route to the current traffic.
You can also keep your radio tuned in for traffic updates along the way.
The roads most likely to be affected by extra traffic are those that lead to major cities, tourist destinations and transport hubs including airports, the Channel Tunnel and Eurostar.
If you do get stuck in a jam and you're not moving, turn off your engine as this saves fuel, lowers emissions and prevents overheating.
Pre-journey car checks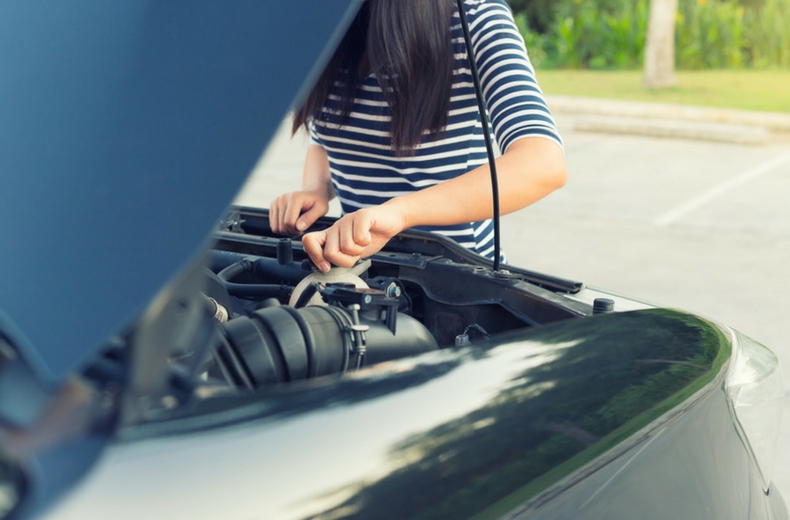 You can bet your life that if something does go wrong with your car, it'll be when it's full of kids, you're in the middle of nowhere and it's just started raining.
The last thing you want is to break down (both mentally and physically) on holiday, so take time before you leave to carry out basic vehicle checks, including tyre pressures and oil and coolant levels. Make sure you have your breakdown details with you just in case.
For more advice, read our top 10 checks to detect a breakdown and be sure to have packed your fully-stocked winter breakdown kit.
Don't forget to pack snacks too - a hungry traveller doesn't make for a happy one, whatever age you are.
Children and adults alike can get pretty irritable if they don't have full stomachs, and getting stuck in a traffic jam only adds to the frustration.
Be prepared by bringing some healthy snacks along such as fruit, cereal bars, bottles of water and cartons of juice. You don't want too much of a sugar rush where the kids are concerned, so don't just ply them with sweets to keep them quiet.
A few snacks will help to keep the hunger pangs at bay, and mean there's less chance of wanting a pricy fast food meal when you stop at a service station.
READ NEXT: Learning holidays: the world's most creative retreats
Want more useful content like this sent straight to your inbox?