To help you avoid busy service stations en route to your holiday we've picked six unique and alternative places to stop along the way to two of Britain's most popular destinations.
Cornwall
Castle Drogo - the picturesque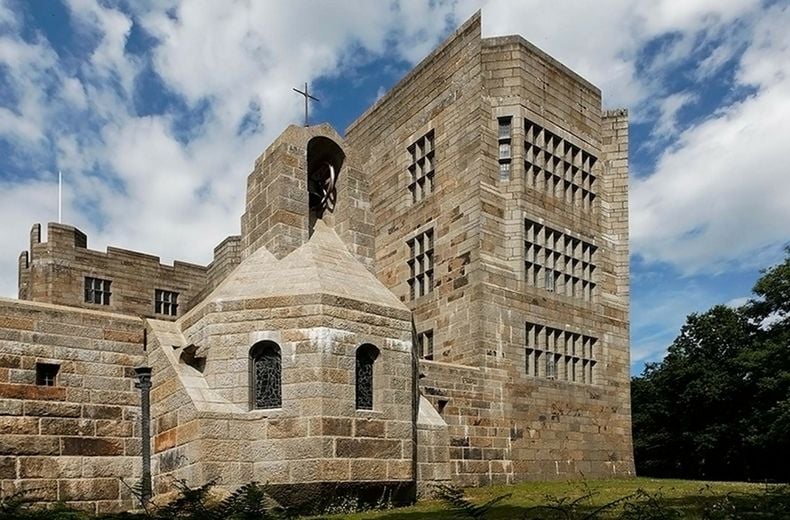 Situated mid-way between the end of the M5 motorway at Exeter and the Cornish border, Castle Drogo is known as the last castle built in England, offering stunning views across the countryside.
The café serves local produce, with open-air seating and a play area for you to enjoy the best (and worst) of the Dartmoor weather.
Dogs are welcome on leads throughout the countryside, while the stunning Teign Valley is the perfect place for a picnic before completing your journey into Cornwall.
READ MORE: Five roads that can't be ignored when holidaying in the UK
Although the beautiful castle is at a half way point through a five-year project to make it watertight, it is still very much open and you can even embark on a 'project tour' offering the opportunity to find out more about the building work and see the chapel which is currently not accessible (restrictions apply).
To access take the A382 off the A30 at Whiddon Down – Castle Drogo is five miles to the south.
More information about Castle Drogo can be found on the National Trust website.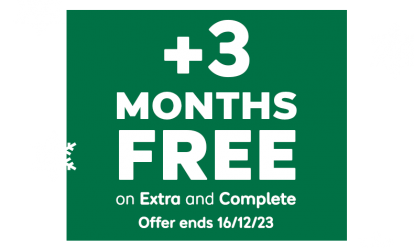 With 12 months of cover, new customers get an extra 3 months for free*.
*Added after 12 months, excludes Basic cover. New customers only. Ends 16/12/23, 7am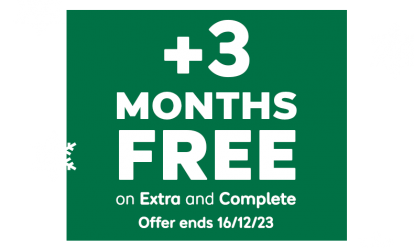 Lanhydrock is a magnificent Victorian country house with sprawling gardens and a tranquil wooded estate.
You'll find a café, snack bar and a licensed restaurant, along with a huge car park in which parking is free for National Trust members.
The 1,000-acre estate also includes cycle trails and a 5km timed run every Saturday morning too.
Entry to the park and facilities is free, although charges apply for access to the house and garden.
Find the location by simply take the A38/Bodmin exit off the A30 and follow the brown signs.
More information on the park can be found here.
Lifton Farm Shop - the place to eat
Just a stone's throw from the Cornish border at Launceston, Lifton Farm Shop is a welcome tonic after a long journey south.
Whether you fancy some seasonal fruit and veg from the farm shop, a take-away pasty, or even a proper meal in the barn-style restaurant, you'll certainly eat well.
Lifton Farm Shop is proud to say: "Everything we grow and rear on our land is sold through the farm shop or used in the restaurant."
To find the shop take the exit marked Liftondown off the A30 – and look out for the homemade sign nestled in the hedge.
More information on the farm shop can be found here.
Lake District
Tebay Services - the picturesque
Ok, so you've got us, this one still is technically a service station, but trust us it's the exception to service stations that proves the rule.
These services could not be easier to get to (funny that): they're located just after junction 38 of the M6, but don't confuse it with regular motorway services – no grotty fast food and dreary surroundings here.
Tebay is a farm shop on the motorway - architecturally beautiful with fantastic food, perfect amenities and, best of all, the most picturesque location for adults, kids, even dogs (yes, it's pet-friendly).
READ MORE: The best cars to take for your UK staycation
The stone-built services have great views too.
If you're driving further south, be sure to check out the company's sister site, Gloucester Services.
More information about Tebay Services can be found here.
Williamson Park - the park
Williamson Park is not only a picturesque stop-off, it's also a children's adventure park with a butterfly house, mini beast enclosure and even a small-animal zoo.
Entry to the beautiful 54-acre parkland grounds is free, with the animal attractions priced from £3.
There's a Pavilion Café that serves kid-friendly grub (and has a £2.50 Tuesday offer – try anything off the special's board for that bargain price) and it's open all year round from 10am.
It's 10 minutes off the M6 – take either junction 33 or junction 34.
Three Hares Café - Pub
The Three Hares Café comes very highly recommended on TripAdvisor – it's the number one place to eat in Sedbergh, which is just 10 minutes from junction 38 of the M6 (and it's easy to find – just head east along the A684).
It's praised for its bistro-style menu, fair prices and high-end atmosphere, and most of the food is sourced locally.
Doors open at 8.30am for breakfast and both lunch and an evening menu are available.
Also, be sure to check out the speciality breads – ideal for munching as you continue your journey!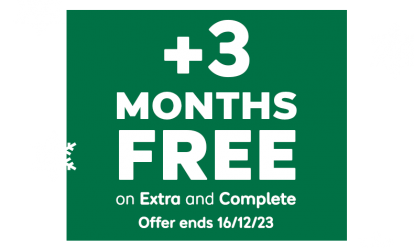 With 12 months of cover, new customers get an extra 3 months for free*.
*Added after 12 months, excludes Basic cover. New customers only. Ends 16/12/23, 7am