As the expensive Christmas season reaches full swing, motorists are increasingly having to cover the cost of replacing stolen catalytic converters.
The first six months of 2019 saw the number of catalytic converter thefts soar to 2,894, compared to 1,674 thefts for all of 2018.
Hybrid vehicles are particularly vulnerable as their catalytic converters are used less frequently than in petrol or diesel motors.
As a result, the metals are less likely to corrode and the parts are worth more to thieves.
The prices of precious metals used in car exhaust systems have exploded in recent months, with palladium worth £1,300 per ounce, and rhodium selling for £4,000 per ounce1.
With only a small amount of the metals present in converters, criminals can sell the part on for £200 or more to unscrupulous scrap-metal dealers.
Worryingly, criminals have been found stealing converters in broad daylight and in a matter of minutes.
RAC spokesman Simon Williams said: "Catalytic converters contain a honeycomb coated with precious metals, such as platinum and palladium, which help to reduce and filter the harmful gases from the vehicles' exhaust systems. When global values of these metals go up so do scrap prices and this usually leads to a spate of thefts.
"Vans and 4x4 vehicles, which are higher off the ground and therefore easier to crawl underneath, are regular targets, as are certain cars where the catalytic converters are relatively easy to get at when quickly jacked up.
"Any motorist who has their vehicle's catalytic converter stolen faces a repair bill running into thousands of pounds. With Christmas fast approaching this is the last thing drivers need."
Toyota recently suffered backlash after asking customers to pay hundreds of pounds to retrofit 'Catlocs', designed to make converters harder to steal2.
The company says it has reduced the cost of Catlocs to between £200 and £250 and does not profit from their sale
Worryingly, many of the expensive car parts are stolen without car owners' knowledge.
"Drivers are often oblivious of their vehicle's catalytic converter being stolen," Simon Williams said.
"Recently, several RAC patrols were called to attend a number of cars in Bristol which were reported as being excessively noisy. On investigation it became apparent the catalytic converters had been stolen."
Manufacturers have introduced measures to prevent the crime wave, fitting protective trays and placing converters in the engine bay on newer models to make them harder to reach.
The police advise marking converters with a serial number, parking vehicles so as to prevent access underneath and using protective coverings and CCTV.
---
1 https://www.bbc.co.uk/news/business-49767195
2 https://www.dailymail.co.uk/news/article-7744581/New-breed-thieves-steal-catalytic-converters-car-minutes.html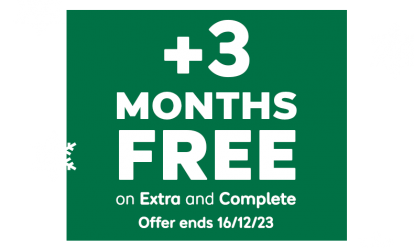 With 12 months of cover, new customers get an extra 3 months for free*.
*Added after 12 months, excludes Basic cover. New customers only. Ends 16/12/23, 7am