Many new cars are fitted with alarms, immobilisers and other clever devices to improve vehicle security. They protect both your possessions and your car itself from being stolen by opportunist thieves.
The number of different car alarms and security features on offer, and the corresponding level of protection they give can be baffling for a new buyer. That's without even considering the huge number of aftermarket units available.
Thankfully, an institution called Thatcham Research independently rates these different car alarms and immobilisers by category to give consumers a better idea of the role they play.
But what is Thatcham Research, and what do these assessment categories mean?
RAC Comprehensive Car Insurance Plus has been given a 5 Star Rating by Defaqto. Get a quote online today.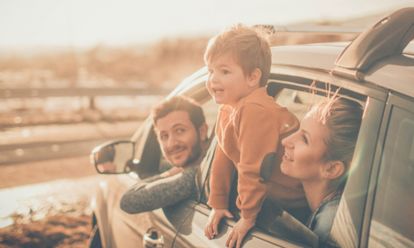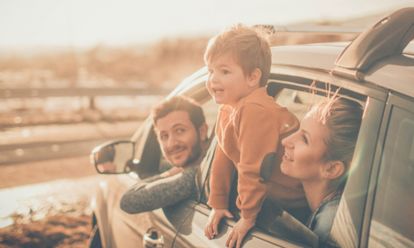 Officially known as the Motor Insurance Repair Research Centre, Thatcham Research has been at the forefront of vehicle safety, security and repair standards for over 50 years.
Since the 1990s, the Thatcham Categories for Alarm and Immobiliser systems have set an industry benchmark for manufacturers, allowing consumers to compare and contrast the features that each device offers.
Thatcham devices are the alarms, immobilisers and other vehicle security devices that are assessed by Thatcham Research.
They give these devices a Thatcham Security Certification after an assessment of their features and functions. These ratings are called Thatcham Categories and the certified devices are commonly referred to as 'Thatcham Approved'.
Following a change in Thatcham Research's classifications, there are now seven Thatcham device categories:
Systems that fall into this class are the cleverest and most complex on the market.
A Thatcham Category 1 alarm will feature perimeter and ignition detection, and incorporate movement, glass break and/or tilt sensors. There'll also be a siren powered by its own battery supply that will sound if your car gets broken into.
Immobilisers are also a requirement to pass Thatcham Category 1 tests and have to be passively set – that means without any action from the driver – while a minimum of two operating systems or one control unit used for normal operation must be isolated.
Thatcham Category 2 is an immobiliser-only category – alarms are not awarded this status.
Just like Thatcham Category 1 systems, a Thatcham Category 2 device has to isolate at least two circuits or systems, or one vehicle control unit that's required for the car to run properly. Again, it has to be passively set.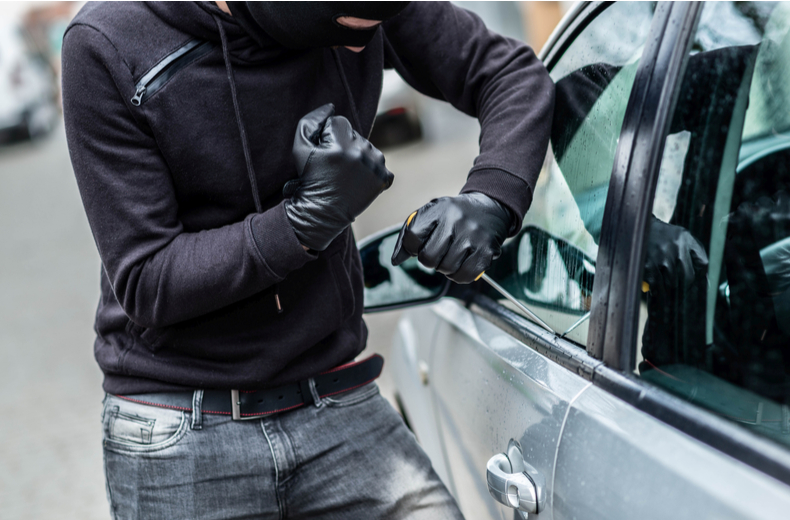 Thatcham Category 2/1 is achieved if a Thatcham Category 2 vehicle is upgraded by retro-fitting an alarm that meets the requirements of Thatcham Category 1.
This retro-fitting could potentially lower vehicle insurance premiums.
Unlike the Categories above, Thatcham Category 3 immobilisation devices are mechanical, not electric. This means they are physical devices that disrupt how a car operates.
They are generally easy to set and unset, and rules state that they have to isolate a minimum of one operating system required for vehicle use. They can be permanently or temporarily installed. Thatcham Category 3 devices include steering wheel and gear lever locks.
Most modern cars fitted with alloy wheels benefit from locking wheel nuts. These make it harder for thieves to steal your wheels, as a special key is needed to remove one of the nuts.
Locking wheel nuts actually count as Category 4 Thatcham devices, which have to be reliable and durable, have a secure key replacement procedure, feature a traceable product and provide resistance to attack.
The new name for the previous Thatcham Category 5, S5 systems can track the whereabouts of a stolen vehicle, but also have the ability to immobilise the car remotely by capping certain engine functions so the car can be shut down.
Thatcham Category S7 is a new category introduced in 2019 to supersede the previous Thatcham Category 6 and Category 7 ratings. S7 is similar to S5, although immobilisation of the stolen car from a different location is not allowed.
These can include aftermarket alarms and immobilisers, vehicle marking features, data recorders, vehicle ID and signalling systems, and improved door locks that have not been approved by Thatcham.
The higher Thatcham rating the security systems on your vehicle possess, the more your insurance premium may reduce, as your car should prove harder to steal or break into.
Thatcham devices FAQs
Has my car got an immobiliser?

Probably, yes. Car immobilisers have been compulsory on all cars made since 1998, so there's a high chance yours has an immobiliser, unless a previous owner has removed the device.

Some vehicles come equipped with a factory alarm system as standard, while others (particularly older models) do not, so check with your owner manual or manufacturer.

If you're looking to fix an alarm to your vehicle, you should look for one that is Thatcham-approved to ensure you're buying a regulated product that could help you save on your insurance premium.

Does my car have a Thatcham alarm?

Some models will be fitted with a Thatcham-approved alarm as standard, while others will not, so it's best to check with your manufacturer or owner manual.

If you're looking to fix an alarm to your vehicle, you should look for one that is Thatcham-approved to ensure you're buying a regulated product that could help you save on your insurance premium.

Is a Cobra alarm Thatcham approved?

Cobra vehicle alarms and immobilisers are Thatcham approved and recognised by the UK's major insurance providers.

A car's tracking device tracks the location of the vehicle using GPS satellite technology. These devices can either send location data to a central location (active tracking), or have their data collected and reviewed at a later date (passive tracking).

Does my car have a tracker?

Some cars come with a tracking device fit as standard, but if you're not sure whether yours has one you should consult your owner manual or contact your manufacturer for peace of mind.

How much is a car tracker?

If you're looking to improve your car's security system, you can buy a tracking device as an extra layer of protection. These devices vary from between around £100 for passive trackers to anything up to £1,000 for top-of-the-range active trackers.

How does a car immobiliser work?

An immobiliser is an electronic security device that stops a vehicle being started without the correct key or token present, rendering hotwiring impossible. The devices work by immobilising at least two of the three main components that make your car move: the ignition, fuel system and starter motor.

Can you disable a car immobiliser?

That depends on your vehicle. In most cases, it is technically possible to reset your car's immobiliser by removing the battery cables and reconnecting them, but you should contact your manufacturer before attempting this.

How much does it cost to put an alarm on your car?

Generally alarms cost from a £200 upwards, and usually include professional installation and other gadgets and features to help provide security for your car.

This can vary widely given the range of different levels of protection offered. For more high-end car manufacturers, you can expect to pay more due to more complicated labour needs and costs as well.

What does factory-fitted mean?

The term factory-fitted relates to those features and devices of a vehicle that were fitted at the point of manufacture, as opposed to added to the car at a later date. These can include immobilisers, alarms and tracking devices.

What is the difference between an alarm and immobiliser?

An immobiliser is a requirement on all new cars produced since 1998 and stops the car from being removed without the correct key or fob.

An alarm acts as an additional layer of security that deters would-be thieves, usually by emitting a loud sound or siren when certain sensors are triggered, like movement and vibration.

Both an alarm and an immobiliser are important security devices for vehicles and work together to protect your possessions and the vehicle itself.

Is Thatcham 1 or 2 better?

A Thatcham Category 1 device includes both an immobiliser and an alarm, whereas Category 2-rated devices relate to only immobilisers. Which one is better for you will largely depend on your needs, but Category 1 should provide more security benefits.

Thatcham Categories are arranged so that generally the lower the number, the higher the standard of security that device offers.
Breakdown cover from just £7.95 a month*. Plus up to £150 of driving savings!