The RAC05 Dash Cam Super HD has recently been awarded a score of 89 out of 100 by rigorous product-testing outfit Good Housekeeping Institute making it the perfect gift for Father's Day this month.
The dash cam which received a five out of five rating for ease of use from the well-known reviewer is one of the RAC's most popular dash-cam products and has also been described by happy customers as an "Excellent camera with lots of good features" and "excellent value for money".
Good Housekeeping Institute, which tests hundreds of products every month - from steam irons to smartphones, said: "The RAC 05 Super HD CarCam is an excellent dashcam that captures clear and sharp footage both during the day and at night.
READ MORE: Five incredible videos caught on a dash cam
"The addition of a 2.7in display makes it easy to set-up and position correctly. Yet the screen timeout which automatically switches the screen off once you start driving is a useful addition to ensure you're not distracted while driving - which is breaking the law.
"The dashcam comes with an 8GB MicroSD card which stores record of your driving footage. It even features a back-up battery that provides 20 minutes of recording should the power be cut to the dashcam."
Product spec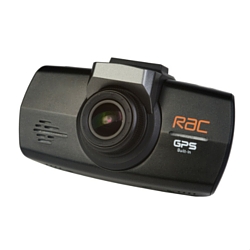 The RAC 05 Super HD CarCam is a dashcam that attaches to your windscreen behind your rear view mirror.
With a 150 degree field of view it can capture what's happening on the road in front of you and in the lanes on either side.
A 2.7in display helps ensure you can perfectly position the dashcam. It also comes with an 8GB MicroSD card on which footage can be saved.