More than 1,500 traffic cameras monitor traffic across motorways and major trunk roads across England.
Operated by Highways England, they've been used for more than 30 years to manage traffic – but they can also prove useful for drivers.
Here's our complete guide to help you use traffic cameras to your advantage.
What are traffic cameras?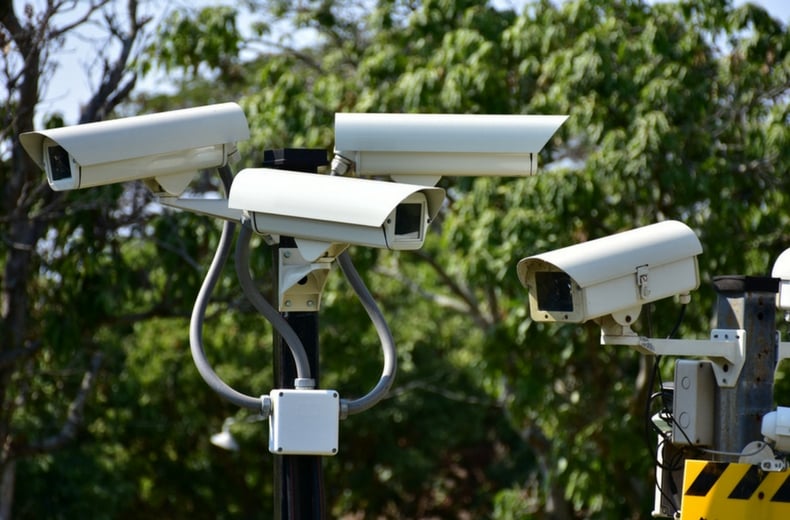 Traffic cameras are essentially CCTV cameras designed to monitor traffic levels on the motorway and trunk road network in England.
They also provide Highways England with useful information on how road-users make use of the network – such as when traffic levels are likely to peak and when traffic is free-flowing.
What are they used for?
They're used for monitoring traffic levels on motorways and trunk roads across England. Highways England officers monitor the cameras, looking out for areas of congestion.
If an area is experiencing high traffic levels, they can attempt to reduce this by changing alerts on gantries and issuing warnings online and to local media.
If officers spot something of concern, such as a stranded vehicle, pedestrians in the road or a crash, they can alert the emergency services or send a traffic officer to the scene to provide assistance.
Where are they used?
Traffic cameras are motorways and on major trunk roads. Many of these trunk roads contain sections of dual carriageway.
Examples include the A12 in Essex, the A500 in Staffordshire and sections of the A5.
Can a traffic camera be used to prosecute for speeding or other traffic offences?
Traffic cameras are different from speed cameras. They are used to observe traffic flow, not to monitor speed, so they cannot be used to prosecute you for a speeding offence.
However, in some areas (particularly in city centres), they are used to monitor yellow box junctions and bus lanes – so can be used to issue fines.
What do they look like?
You won't notice many traffic cameras. They're usually mounted on overhead gantries crossing motorways, or on 12-metre high masts on verges.
They're usually quite discrete, and aren't painted in high-visibility paint.
What types of camera are there?
While there are a number of different cameras being used across the UK road network, there's only two types of traffic camera.
There are CCTV cameras, usually disguised and located on masts at the side of the road.
And ANPR Cameras, usually found on gantries and overhead bridges. They have bright green hous­ings, and are spread across almost 500 strate­gic sites to sup­port traf­fic man­age­ment.
Can anyone access the cameras?
Yes, anyone can access England's traffic cameras here, Scotland's traffic cameras here, Northern Ireland's traffic cameras here and Wales's traffic cameras here.
These live images allow you to check areas for congestion or potentially areas you haven't driven on that you might find confusing, before setting off on your journey.
They can also be accessed on a smart phone so if you are driving with a passenger they might be able to identify tailbacks on your route.
The live images can also be used by nominated media partners, such as local news agencies, to show traffic levels in their area. At times, the cameras may be offline – such as if there's been an incident.
Breakdown cover from just £7.95 a month*. Plus up to £150 of driving savings!