Electric cars are becoming more popular with every passing year. However, even the cheapest new electric vehicle (EV) still costs upwards of £20,000.
An EV conversion is a potentially cheaper way to go electric and 'future-proof' your existing combustion-engined car. The reduced running costs of an electric car could also save you money in the longer term.
There is also an environmental issue to consider. Electric vehicles are greener in terms of emissions (read how in our electric cars and the environment guide) and 'upcycling' an older vehicle also uses fewer resources than buying a new one. Drive a converted classic and you could have plenty of fun, too.
DIY or a turn-key conversion?
The cheapest way to convert an electric car is by doing it yourself. However, the reality is that you will need specialist mechanical and high-voltage electrical knowledge, as well as plenty of spare time.
A more realistic alternative for most people is paying an EV conversion company to complete the work for you. In theory, any car can be converted to electric power. Ready-made kits are available, or the drivetrain can be sourced from an EV that has been written-off or scrapped.
The easiest – albeit most expensive – option is to buy a ready-made converted EV. Currently, the relatively high cost of this process means most of the options are classic cars, but there's no shortage of choice. You could choose anything from a Fiat 500 to a Ford GT40. Even David Beckham is a fan of converted EVs; he has invested in UK electric car conversion company Lunaz, saying such vehicles represent "the very best of British ingenuity".1
How to convert a car to electric
The basic process for converting a car to electric power involves removing the combustion engine, along with the gearbox, exhaust, and various other components. These are then replaced with batteries and one or more electric motors.
One method is an electric car conversion kit (sometimes called 'crate motors'), such as the Classic Mini Kit offered by Swindon Powertrain. These contain the electric motor, plus a structure to mount it on, high-voltage cabling, battery mounting plates, power electronics (inverters), on-board chargers and DC-DC converters.
Another route to an EV conversion is using the batteries, motors and other components from an old mainstream electric car. Popular EVs that have donated their innards for electric car conversions include the Nissan Leaf, Renault Zoe and numerous Teslas.
Of course, if you choose to go down the DIY electric car conversion route, we would only recommend doing so if you are fully versed in high-voltage electrics, with an equally high level of relevant knowledge and experience.
Buying an electric car that has already been converted is an altogether easier process. Several companies in the UK now offer EV conversions, either for classics or more modern cars.
Electric Classic Cars does what its name implies, and has converted such icons as the DeLorean DMC-12, Morris Minor, Porsche 911, original Range Rover and Volkswagen Beetle to electric power. Another company is eClassics, which specialises in older Volkswagens, and supplies kits that only use official Volkswagen-approved parts – the same that are used on the ID family of modern EVs – for the conversion of Beetles and Type 1 and 2 vans and buses.
Oxford-based conversion company Electrogenic has tackled some real classic car favourites, including the Citroen DS, Jaguar E-Type and Porsche 356, as well as a Morgan 4/4 and Rolls-Royce Silver Shadow. Lunaz converts expensive classics such as Aston Martins and Bentleys, while Everrati has built a reputation for converting retro Porsche 911s to electric power.
Electric car conversions: the law
Converting an older car to electric power is perfectly legal, but you will need to re-register it. In the UK, this is done via the vehicle registration pages on the Gov.uk website. Depending on the extent of the work, the newly converted EV may fall under the rules for rebuilt vehicles or radically altered vehicles.
Before any of that is done, the car must meet the UK's road vehicles regulations. To register the EV conversion, you need to complete either a V55/4 or V55/5 form, and send personal identity documents such as a copy of your driving licence. Payment for the vehicle tax also needs to be included, along with a new registration fee of £55, plus a current MOT certificate, if the vehicle is more than three years old. A full list of documents is on the Gov.uk vehicle registration website.
Along with your vehicle registration application, you need to include a completed V627/1 form, and evidence of type approval where applicable. The original vehicle's registration certificate also needs to be sent, with official receipts for any parts, and photographs of the car. If your application is approved, you will receive a V5C registration certificate from the DVLA.
Unless it's a classic car over 40 years old, a converted electric car still needs to pass an annual MOT. The exhaust emissions part of the test isn't required, although the cost remains the same (a maximum of £54.85).
You must also inform your insurance company of the EV conversion. This may increase the cost of your cover. Keep all the relevant paperwork and photographs of the EV conversion to make this process as straightforward as possible. Read more about this in our electric car insurance guide, and find policies for EV insurance here.
Safety is a very important consideration when converting a car to electric power. However, the overall weight of the car cannot exceed that shown on the original VIN plate, so crash performance should not be adversely affected if the work has been done properly. The lithium-ion technology used in most electric car batteries is also very safe if managed properly.2
The easy way to go electric. Get all the benefits of a brand new car, without the hassle of owning it. Find your brand new electric car today!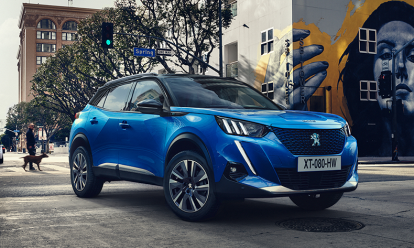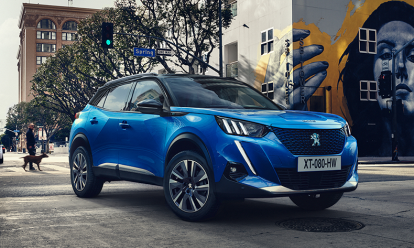 How much does electric car conversion cost?
The cost of a DIY electric car conversion that uses a kit of parts varies. If you want to convert a classic Mini into an EV, the Swindon Powertrain Classic Mini Kit costs from £8,850 (plus tax), while other kits range from £5,000 to £35,000.
Conversions from EV specialists are usually more expensive. Prices can start at around £15,000, rising to anything upwards of £30,000. For both DIY and professionally-built EV conversions, you have to add on the cost of the donor car, if you don't have one already.
Remember with a professional conversion, however, you will inevitably have some sort of warranty, and the resale value of the car will be higher as well. The price really does depend on the car you want to convert, and one that is in good shape will, more often than not, need less work. Also remember that removing the need to buy a new car immediately saves a large amount of money.
Reasons to convert your car to electric
Save money
Although there is an upfront cost to convert your car, this is likely to be lower than buying a new vehicle (certainly than a new EV), and you will save on most running costs. These include charging, road tax (VED) and any congestion charges.
Emissions
Electric vehicles emit close to zero carbon dioxide if recharged using sustainable energy when possible. It's also seen as more environmentally friendly to upgrade an older car than buy a new one.
Driving enjoyment
EVs are quiet and relaxing to drive. Yet they can also offer vastly improved performance versus an older ICE vehicle. For added involvement, some conversions – especially those based on classic cars – even have a manual gearbox.
Buying a converted electric car
If you don't want the hassle of converting a car to electric power yourself, and want to buy a complete EV that has already been professionally converted, you can pick from a huge variety of models. However, due to the current price of the technology, most are expensive and are geared towards the classic and enthusiast car markets.
A re-built and EV-converted widebody Porsche 911 from Everrati will cost upwards of £270,000, but this includes restoration of the donor car and a huge amount of new components. You are essentially buying a very quick and new EV 'restomod' custom-built to your own specifications. Everrati's converted Land Rover Series IIA starts at £150,000.
Lunaz Design's Range Rover Classic is priced from £245,000, with its sportier Jaguar XK120 coupe or roadster from £350,000. Both cars' prices exclude local taxes and import duties. At the other end of the scale, the Swind E Classic Mini EV starts at £79,000 for a fully converted car, and RBW's MGB-based Roadster and GT are available from £90,000.
Just as the price of a mainstream production EVs will come down over time, so too will the cost of an electric car conversion, whether it be a professional or a DIY build. This means more 'everyday' cars will get the electric treatment, such as the modern MINI or Fiat 500, even though new EV models are already on sale from their respective manufacturers.
'Modern classic' cars from the 1980s and 1990s will also be in line for conversion as they become expensive to repair. Cars such as the Volkswagen Golf GTI, BMW 3 or 5 Series, or even roadsters such as the Mazda MX-5, could well be in the next wave of electric car conversions.
Is it for you?
If you like the idea of driving an electric car, but don't want a mainstream new EV, a conversion is worth considering. Unless you buy an electrified classic, the process could be time-consuming and potentially quite expensive.
However, you will certainly claw back some of that cost in the long run – and enjoy the satisfaction of driving a clean, powerful and characterful EV.
The RAC is the first breakdown assistance company in the UK to introduce a mobile charging unit for electric vehicle owners who have run out of charge. We are the number one provider of breakdown cover for electric vehicles. ​Find out more about RAC EV Boost.​
Are you sold on EVs? Or are you planning on holding on to your petrol car as long as possible? What cars would you like to see converted to an EV? Leave us a comment below.
Sources
1 https://www.bbc.co.uk/news/business-58578061
2 https://nickelinstitute.org/en/blog/2021/march/electric-vehicle-safety-concerns-and-considerations/
As the experts in electric, you can count on us to cover your electric or hybrid car. And battery cover is included as standard.