Electric vehicles (EVs) have grown swiftly in popularity over the last couple of years. So naturally, there are now more models than ever available on the second-hand market.
In addition to a cheaper price, used electric cars offer the same high reliability as newer EVs, while remaining cheaper to run than conventional petrol or diesel cars.
Here, we explore the advantages and disadvantages of used EVs, and how best to buy one.
The pros of buying a used electric car
---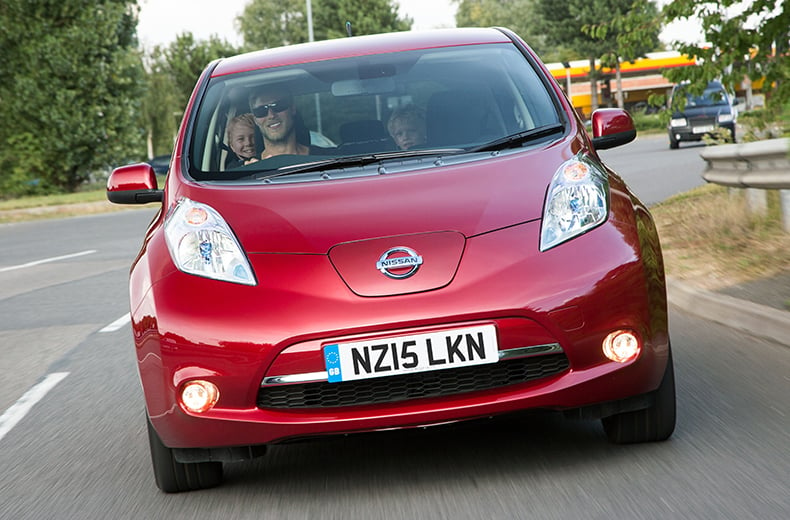 One of the biggest advantages of buying a used EV is the cheaper price, which is much lower than a brand new model. For example, a 2021 Renault ZOE Iconic R135 costs £30,595 (including the UK government Plug-In Car Grant, PICG). That compares to £23,495 for the same car at a year old with 4,000 miles. If you want to save more money and can manage with a smaller battery, 2013 Renault ZOEs can be bought for as little as £5,000.
Similarly, a 2021 Nissan Leaf Acenta with a 40kWh battery costs £25,995 including the PICG, compared to £19,500 for the same model registered in 2019 with 11,000 miles. Eight-year-old Leaf Acentas with 24kWh batteries start from around £6,000. Find used EVs in your area with our RAC Approved Dealer network.
If you are still considering a new EV, though, electric car leasing can often be a more affordable option. Find out why in our EV leasing guide.
A big advantage of buying a second-hand electric car are the running costs. In the UK, cars that emit no carbon dioxide qualify for free VED (car tax), which means you can potentially make a substantial financial saving every year.
Compared to a petrol or diesel car, electric cars are mechanically simpler. That doesn't mean components don't fail, however, and some of the same conventional used car checks still have to be made.
The cons of buying a used electric car
---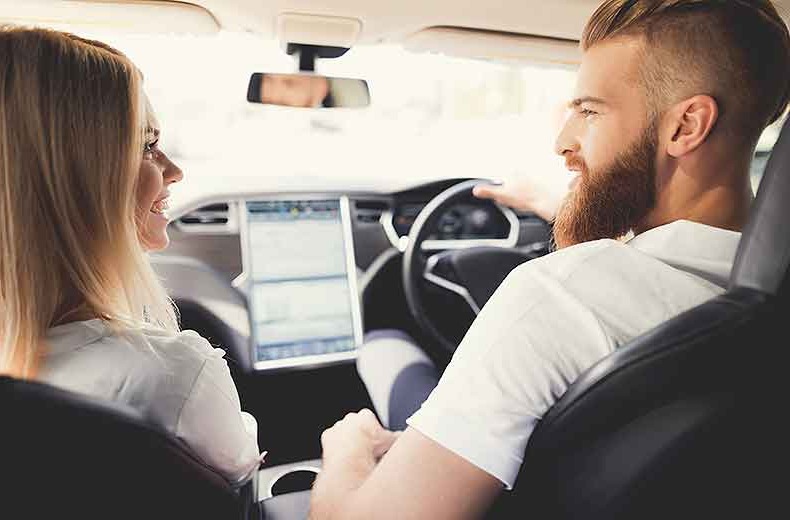 The option to buy a used electric car might not be for everyone. Unlike the engine in petrol or diesel cars, the traction battery in an EV degrades over time. Just like a smartphone, for example, it can lose some of its capacity to charge. This means its potential range is also reduced.
However, when they're new, most electric cars have an eight-year battery warranty from the car manufacturer, which guarantees it for 70 percent of its capacity. So if you're looking for a used EV up to this age, you should be fine.
Of course, older EVs also have more outdated technology, both onboard and within the battery itself, which will offer much less range than a newer EV. For example, a 2021 Renault ZOE will travel up to 245 miles on a single charge, whereas one from 2013 will only go half that distance.
While that's fine for daily use around town, older used electric cars will need charging more often, which could be an issue if you don't have a home charging point.
Some older used EVs such as the Renault ZOE and Nissan Leaf may also incur a monthly charge to lease the battery. It's worth investigating whether this is the case if you're buying either of these second-hand EVs, as the costs can mount up. Battery leases can keep the purchase cost down, but check whether the price of your used ZOE or Leaf includes it.
Insurance ratings – and thus the cost of cover – for electric cars can be slightly higher than for petrol or diesel equivalents. You may be able to negotiate a limited-mileage policy to keep costs down.
What to look for when buying a second hand electric car
---
If you're looking to buy a used EV, there are some specific checks you'll need to do. An important one is to look at the range of the battery to ensure it hasn't suffered excessive degradation.
You should be able to tell by the car's charge display what the fully charged range is. Provided it's not a very cold day (when the predicted range of any EV will suffer), this tells you how much it has deteriorated.
On the car itself, check the charging socket isn't damaged and that all the charging cables included with the car are present, as these are expensive to buy.
Also look at online communities relating to the used EV you want to buy. They may highlight some particular issues that you will need to watch out for. It's worth checking the range of the model you want to buy, too, if only to ensure it's the right car for your needs.
Finally, some of the same checks you make on conventional second-hand cars also apply here, such as the condition of the tyres and bodywork (check for accident damage). A used electric car will also need regular servicing like a petrol or diesel vehicle, so satisfy yourself that this has been done.
Inspect components like the brake discs and pads, too. These are used much less than on an EV due to regenerative braking, so there shouldn't be any major issues. Also look out for any dashboard warning lights that don't extinguish when you start driving.
Taking a second hand EV for a test drive
---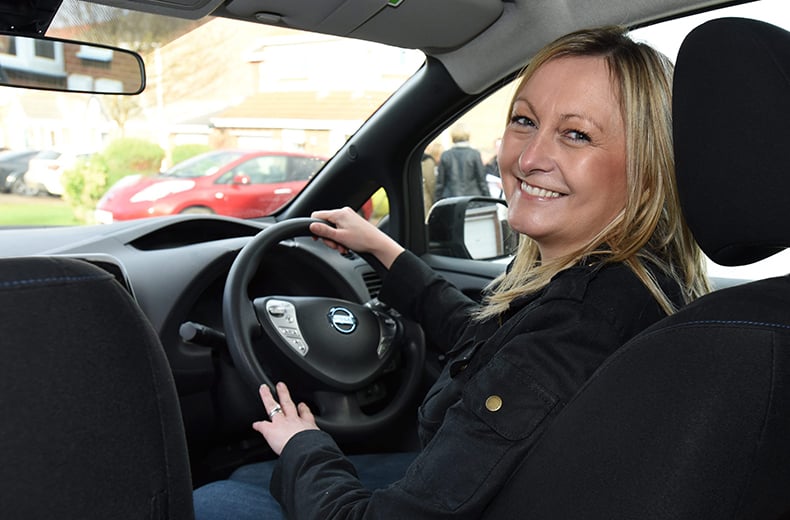 By and large, electric vehicles test drive very similarly to internal combustion counterparts. Check out the section on test driving in our all-purpose used car buyer's guide for more information.
There are only a handful of EV-specific things to watch out for:
All EVs are very quiet when on the move, so when you take a used electric car for a test drive, listen out for any strange suspension noises or rattles from elsewhere in the car.
You should also check the indicators and interior switches work.
The friction brakes should also be tested for even wear and odd sounds.
Don't forget to try the different stages of brake regeneration, if applicable, to make sure they work as intended.
The best used EVs
---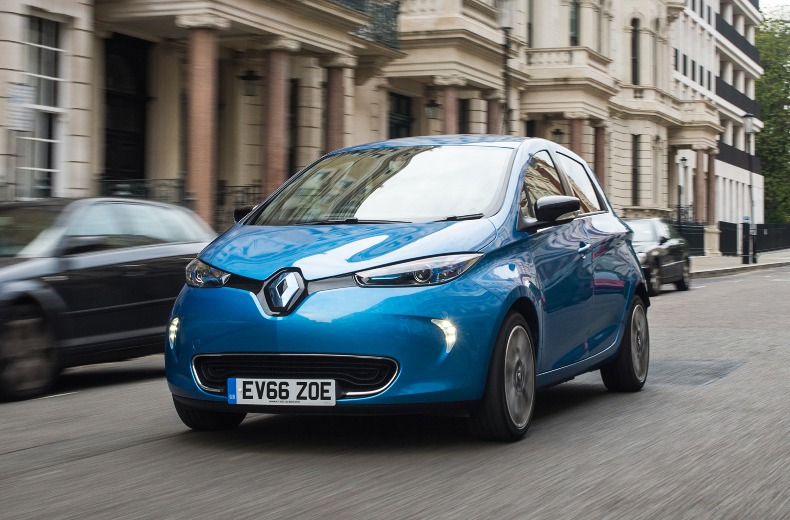 Since the early 2010s, there has been an explosion in EV variety, and the second-hand electric car market has lots of great options for most budgets. Some great used EVs include:
To sum up, buying a used EV isn't really an option if you have less than £4,000 to spend on a second-hand car. However, beyond that budget, and provided they suit your lifestyle, their lower running costs can make a lot of financial sense.
The RAC is leading the way when it comes to supporting drivers in the switch to electric vehicles.
An ever-growing number of our patrol vans have built-in emergency mobile charging systems that can give an out-of-charge electric car enough power to be driven a short distance home or to a working charge point and our All-Wheels-Up recovery system allows our patrols to safely rescue electric cars with no need for a flatbed.
Find out more about the RAC's electric car leasing deals.
Return to the RAC Drive Electric cars hub
Read our guides on choosing, charging and running an electric car.
The easy way to go electric. Get all the benefits of a brand new car, without the hassle of owning it. Find your brand new electric car today!