Introduction
However, while it's true that electric vehicles (EVs) are costly to buy, the purchase price is offset by lower running costs.
For example, the Vauxhall Corsa is available with a choice of petrol, diesel and electric powertrains.
Petrol versions start from around £17,000 and diesel variants from £19,000, while the electric Corsa-e costs upwards of £27,000, after you deduct the government's Plug-in Car Grant.
That's only half the story, though, because when you buy a new Corsa on a Personal Contract Purchase (PCP) deal, the difference in price could be as little as £50 a month.
At the time of writing, Vauxhall was even offering the equivalent of 30,000 miles of electricity and a home charging wall box for free.
Here, we'll explain how much it costs to charge an electric car, both at home and via the network of EV public chargers.
Home charging cost
---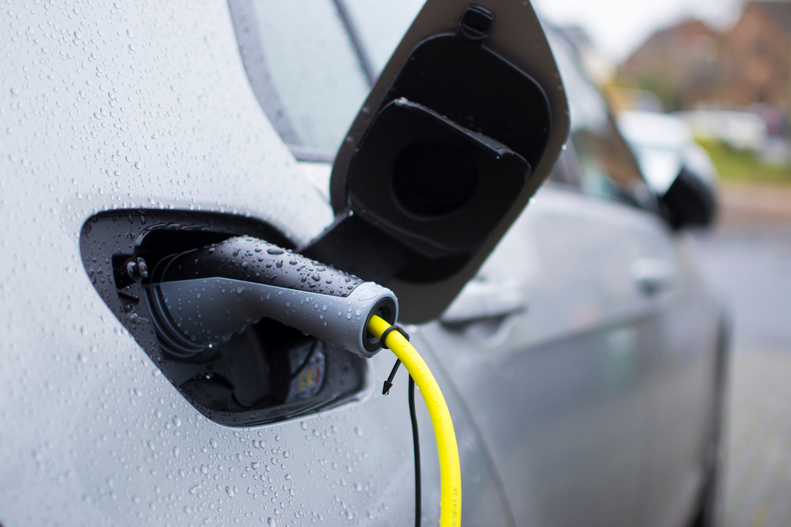 It's estimated that 80 percent of electric car charging takes place at home.
Not only is this the cheapest way to charge an electric car, it's also the most convenient. Plug in overnight and you'll wake up to a fully charged battery and the car's maximum electric range.
Although it's possible to use a standard domestic socket for home charging, a dedicated wall box is the safest and most convenient method of charging. A wall box also reduces the time it takes to charge an electric car.
Costs vary depending on the power and whether you opt for a universal or tethered unit. Here are the costs for a fitted home wall box from Pod Point, one of the major suppliers. The prices are correct as of April 2021.
3.6kW unit: £799 (£349 after EVHS grant)
7kW unit: £879 (£529 after EVHS grant)
22kW unit: £1,519 (£1,169 after EVHS grant)
These prices are based on universal home charging units. The EVHS (Electric Vehicle Homecharge Scheme) is a grant of up to £350 towards the cost of a home charging point. It's also worth noting that some manufacturers will offer a free wall box when buying a new electric vehicle.
The average unit rate for electricity is around 14p per kWh, although the cost varies depending on where you live. Your domestic energy bills will increase when you're charging an electric vehicle, but there are ways to reduce the impact on your household budget.
The Energy Saving Trust says you can save more than £300 by switching to the cheapest fixed-rate tariff, which will provide around 3,000 miles of 'free' driving range a year. You can compare prices by using the Citizens Advice energy comparison service.
The formula for calculating the cost of charging an electric car is simply the price of electricity (pence per kilowatt hour) times the size of the battery.
In the case of the Renault Zoe ZE50, this gives a calculation of 14p x 52kWh. This means it costs £7.28 for a full charge.
In theory, the Renault Zoe could provide up to 245 miles of electric range, but a figure of 200 miles is probably more realistic. Assuming you travel 1,000 miles a month, that's a cost of £436.80 a year or £36.40 a month.
Remember, you can save money by switching to a more affordable tariff or by taking advantage of cheaper overnight electricity. A wall box will also reduce the time it takes to recharge an electric car.
Public charging cost
---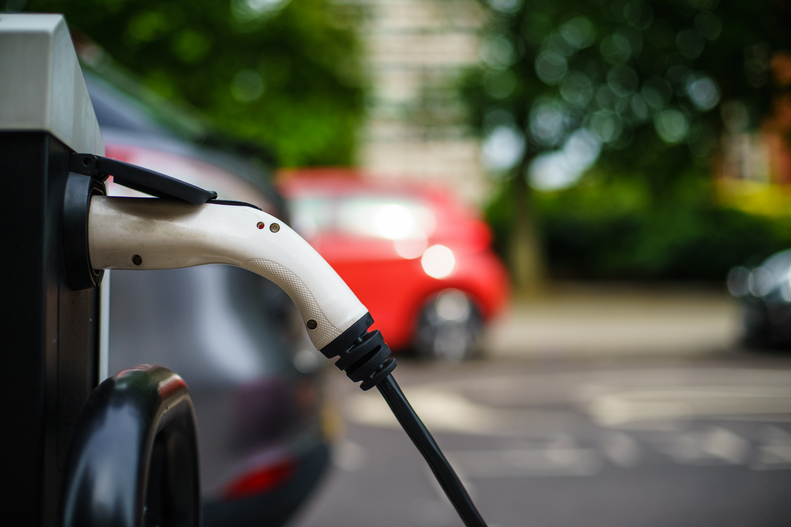 Charging away from home is a little more complicated – not to mention more expensive – but it should still work out cheaper than refuelling a petrol or diesel car.
There are nearly 15,000 charging locations in the UK, with a mix of slow, fast, rapid and ultra-rapid charging options.
How much you pay depends on the vehicle, the charging speed, the electricity provider and even how often you use the car. Infrequent users could find that a pay-as-go approach is best, but regular commuters might favour a subscription service.
With over 8,000 charging points, BP Pulse is one of the UK's largest public charging networks. A subscription costs £7.85 a month, with customers paying per kWh of electricity used.
Cost per charge:
Fast charging: 12p per kWh
Rapid charging: 15p per kWh
Ultra-fast charging: 27p per kWh
BP Pulse charging points are also available on a pay-as-you-go basis or contactless for non customers. You'll pay more per unit of electricity plus a minimum transaction charge of £1.20 to £1.50.
Public charging needn't be costly; it's still possible to find slow and fast chargers for free. Pod Point has teamed up with Volkwagen and Tesco to create a network of charging bays at superstores across the UK. All 7kW chargers are free to use while you're doing your shopping.
The length of time it takes to charge an electric car depends on the charging speed and the size of a battery.
For example, while a Nissan Leaf with a 40kWh battery could be recharged in six hours, it'll take twice that to recharge a Tesla with a 75kWh battery. These times are based on a 7kW charger.
Be aware of charging points with a maximum stay (i.e. one hour). These tend to be located in busy locations, so don't expect to be given enough time for a full charge.
As a basic guide, you should get around 10 miles of range per hour from a 3kW charger, 30 miles from a 7kW unit, and 175 miles from a 50kW charger.
Motorway charging cost
---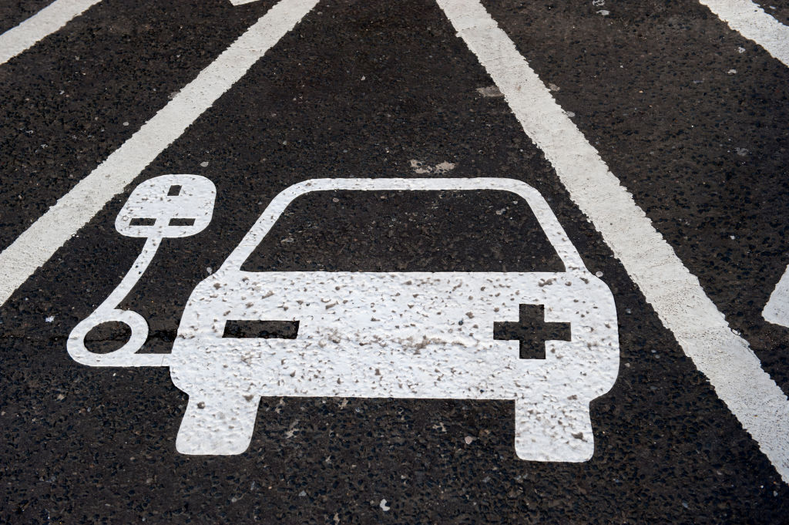 Charging at a motorway service area is likely to be the most expensive way to recharge an electric car. That said, it's still cheaper than paying for petrol or diesel on the motorway.
You'll find an Ecotricity charging point at just about every motorway service area in the UK.
There's no membership cost, but you'll pay 30p for every unit of electricity consumed. Alternatively, Ecotricity home energy customers pay 15p per kWh.
Some older chargers are slow and prone to faults, so you're advised to plan ahead and search for more reliable charging points.
The Zap-Map website allows you to find a cheaper and potentially faster charging point just off the motorway. The live map even shows you which points are out of use.
The easy way to go electric. Get all the benefits of a brand new car, without the hassle of owning it. Find your brand new electric car today!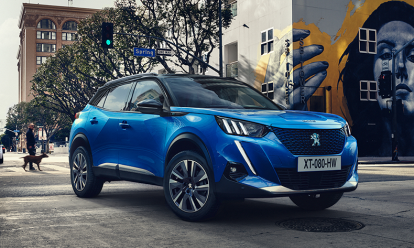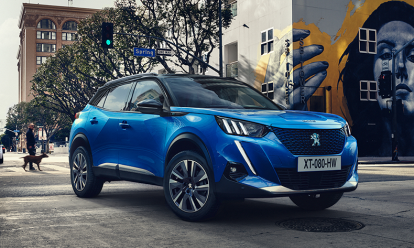 EV charging hubs
---
EV charging hubs are like filling stations for electric cars. One example is the Gridserve Electric Forecourt in Braintree, Essex, where up to 36 cars can charge at the same time at a cost of 24p per kWh. In addition to the charging points, you'll also find shops and restaurants to use until your car is recharged.
In April 2021, BP Pulse announced plans for a national rollout of EV charging hubs, including the first hub of 24 charging points set to open by the end of the year.
The costs are likely to be on a par with motorway charging, but you'll benefit from faster charging times, the latest technology and a space dedicated to EV drivers.
Tesla Supercharger cost
---
Tesla operates its own network of charging points. Drivers of older Tesla models can use the Superchargers for free, but models registered after 15 January 2017 will incur a cost. Tesla quotes a price of 28p per kWh, but this varies depending on the location.
Even at that price, a Tesla Model 3 will be cheaper to refuel than an equivalent petrol car. Spending £70 on electricity will deliver 1,000 miles of range.
To cover the same distance in a car (assuming 44mpg and £1.20 per litre of fuel), the cost will be £124.
The fastest charging points can deliver an 80 percent charge in just an hour. The final 20 percent is delivered a little slower to prevent damage to the battery pack.
Indeed, you're unlikely to arrive at a charging point with zero range, so a full charge is rarely, if ever, required.
Conclusion
Some elements of running an electric car are more expensive. However, even after the purchase price and cost of insurance are taken into account, an electric vehicle will almost certainly be cheaper to run.
This is based on calculations using domestic electricity tariffs, home charging and finding the cheapest options on the move.
The price of fuel may increase as we edge closer to the 2030 ban on the sale of new petrol and diesel cars, but electricity is likely to be more predictable.
Return to the RAC Drive Electric cars hub
Read our guides on choosing, charging and running an electric car.
Switch to RAC Breakdown cover and you can save £50 on your AA renewal.*