The end of October signals the start of one of the most difficult times of year to be driving.
Data from the Royal Society for the Prevention of Accidents (RoSPA) shows each year when the clocks go back, there's a spike in the number of vulnerable road users killed or seriously injured.
To help you and others stay safe, we've put together an essential guide packed full of advice on driving in the dark.
Use your lights appropriately
It's illegal to drive at night without properly functioning front and rear lights, so make regular checks to ensure they're all in full working order.
If you find that a bulb needs changing, get it done as soon as possible to avoid being stopped by the police.
The way you use your lights is hugely important too. Turn dipped headlights on about an hour before sunset and keep them on an hour after sunrise to ensure you're always clearly visible to other road users.
You should use your full beam on unlit country roads to help you see the road layout more clearly, but if you encounter another vehicle, switch back to dipped beam straight away so that you don't dazzle them.
Don't stare at oncoming vehicles
To prevent yourself from being dazzled, never look directly at the headlights of other cars. The glare can temporarily impair your vision, making you more likely to panic and lose your bearings.
Look to the left-hand side of the road and follow the white line marking the edge if there is one, so you can keep track of your position. If the glare is so bad that you can't see anything, slow down but avoid stopping abruptly as you don't want a car that is travelling behind you running into the back of you.
Keep windows clean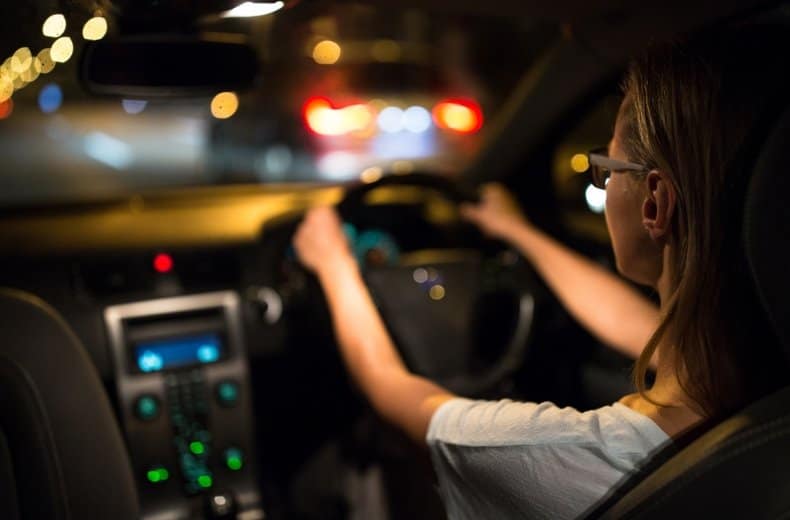 A build-up of condensation on the inside of your windows and dirt on the outside can also impair visibility, so it's important to take time to clean them before setting off.
Windscreens are particularly susceptible to steaming up on the inside, especially in cold weather, while car heaters can blow dirty air at the glass, causing a hazy film to build up on the inside. This can increase glare from oncoming headlamps.
Watch out for children, cyclists and animals
Vulnerable road users such as children, the elderly and cyclists are at increased risk at this time of year.
Take extra care when driving around schools and in residential areas so you have time to react if someone does happen to step out in front of you. Remember that it's also Halloween week, so many youngsters will be dressed up in dark costumes and hanging around poorly-lit areas, making them even less visible to motorists.
Cyclists can be difficult to spot after dark too, especially if they're not wearing reflective clothing.
You should also watch out for animals darting out in front of you, particularly on country roads where nocturnal creatures are active. Keep your speed down and always be on your guard for any unexpected movements.
RAC Comprehensive Car Insurance Plus has been given a 5 Star Rating by Defaqto. Get a quote online today.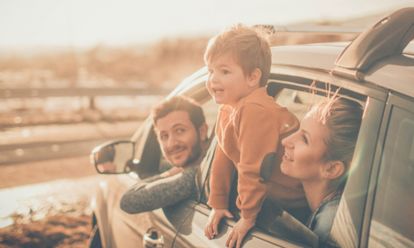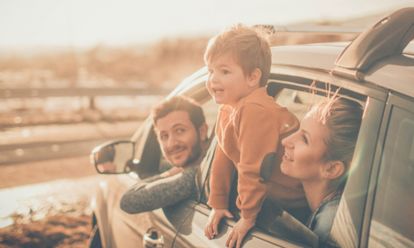 Get your eyes tested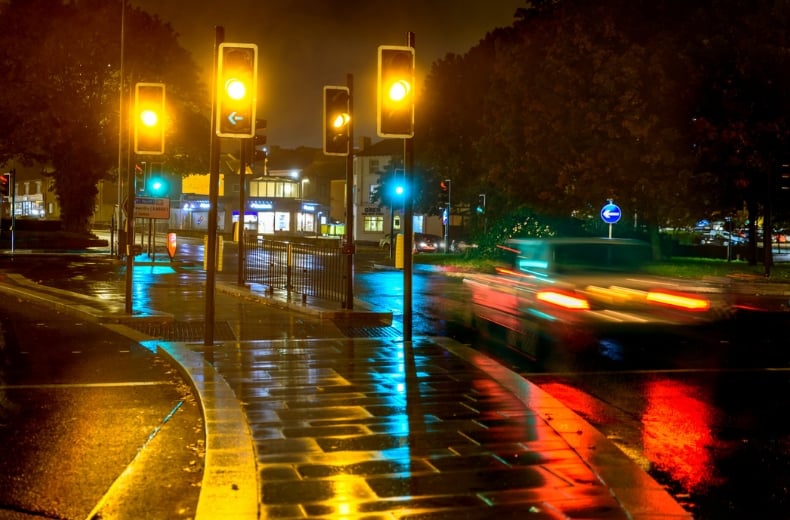 Driving as daytime turns into night can be very tricky as your eyes have to constantly adjust to the reducing light levels. This can be when motorists first realise they have an eyesight problem as they struggle to see traffic signs properly when confronted with glare from oncoming vehicles and traffic lights.
Some people turn to so-called night driving glasses, but there is no scientific proof that they work and, in fact, there is evidence to suggest that the yellow tint can actually reduce visibility.
If you're experiencing problems with your vision, the best thing to do is get your eyes tested to make sure you're wearing the correct glasses for driving at night. Your optician may recommend an anti-reflection coating on your lenses to reduce glare.
Don't get behind the wheel when tired
Even though you've had an extra hour in bed with the clocks going back, seasonal changes can affect your sleep patterns. With an hour less of light in the evenings, your melatonin levels may be higher, leaving you feeling a little more bleary-eyed than normal.
Driving tired makes you a danger to yourself and other road users and even can be as harmful as drink-driving! So, if you start to feel drowsy, stop and take a break.
If you're heading off on a long journey that involves driving through the night, make sure you schedule some rest stops at least every couple of hours and grab a strong coffee or caffeinated drink to keep yourself alert.
Hone your night-driving skills
If you're learning to drive, or feel uncomfortable driving after dark, getting experience of night-time driving can be extremely valuable. Most driving instructors offer evening lessons to give their pupils more confidence.
And if you only passed your test this summer, you may have limited experience of night driving, so a good way to brush up your skills before winter sets in could be to take a Pass Plus course, which covers night driving in one of its modules.
Potholes in the dark
Potholes have plagued Britain's roads for many years – and can be an added difficulty or drivers who are travelling at night.
Due to the lack of visibility, road defects can often sneak up on a driver, so taking it slow and be aware in poorly lit areas.
Travelling at speed will only increase the risk of damage or an accident.
On country roads, this can be a serious problem for drivers – and can be harder to reach for a rescue.
And just in case… carry these night driving essentials
Every driver should be prepared in case of emergency. A torch is very useful if you suffer a breakdown at night and need to inspect your car's engine or change a tyre. Even better – a head torch can free up your hands completely.
In case you get stranded or need to wait for assistance, it's advisable to keep a blanket or warm clothing in the boot. It's also a good idea to keep your mobile charged and carry an ice-scraper or de-icer to clear your windows if the temperature drops.
If you do break down, find a safe and well-lit place to stop and leave your hazard warning lights on while you wait for help.
Reduce the chances of breaking down in winter by being prepared! Stay safe!
Running a car isn't cheap, but there are some easy things you can do to keep your costs down. Get these tips and more useful driving articles sent straight to your inbox now.