Why go there?
This could be Britain's most scenic drive. The lochs, islands and mountains are so distracting that drivers need to keep their wandering eyes on the road – so make regular stops along the way to allow yourself to enjoy the breathtaking landscape safely; there's everything from stone circles to exquisite coastal gardens.
What to do
From Inveraray's waterfront castle to the slopes of the UK's highest mountain, Ben Nevis, this drive demonstrates the best of Scotland's west coast. Pass the fascinating Scottish Sea Life Sanctuary, dramatic Castle Stalker on a tiny Loch Linnhe island and historic Glencoe before arriving at the mouth of the magnificent Great Glen.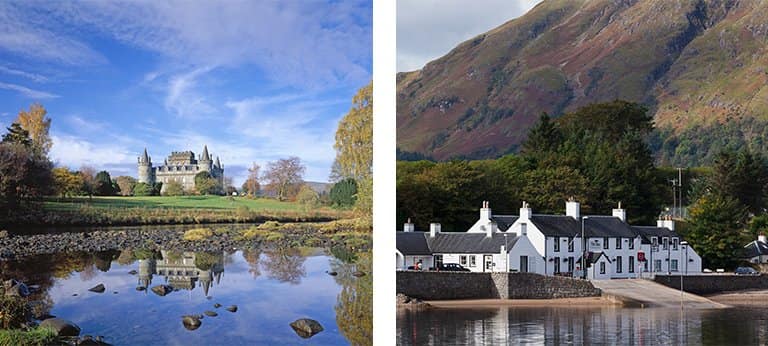 Where to stay and eat
Stay in the elegant Georgian surroundings of The Manor House hotel on Oban Bay (from £120 per room per night) and eat at the appropriately named Coast in Oban (£26 for two courses) – a stylish contemporary bistro serving local shellfish
Need insurance for your trip? Our temporary car insurance product is perfect if you're looking for flexible cover for between 1 hour and 30 days.