Plus, there are financial incentives available now to help drivers reduce the price of an EV. Government grants as well as reductions in tax costs aim to make electric motoring more affordable. The UK government's Plug-In Car Grant (PICG) currently offers £2,500 off the cost of an electric car, but only for vehicles costing less than £35,000.
As the electric car market has grown, these incentives have changed – and they will continue to evolve as these vehicles become more popular on our roads. In March 2021, the PICG was cut by £500 to £2,500, so before you buy an electric car, it's always worth checking to see what EV grant is offered.
The Plug-In Car Grant
---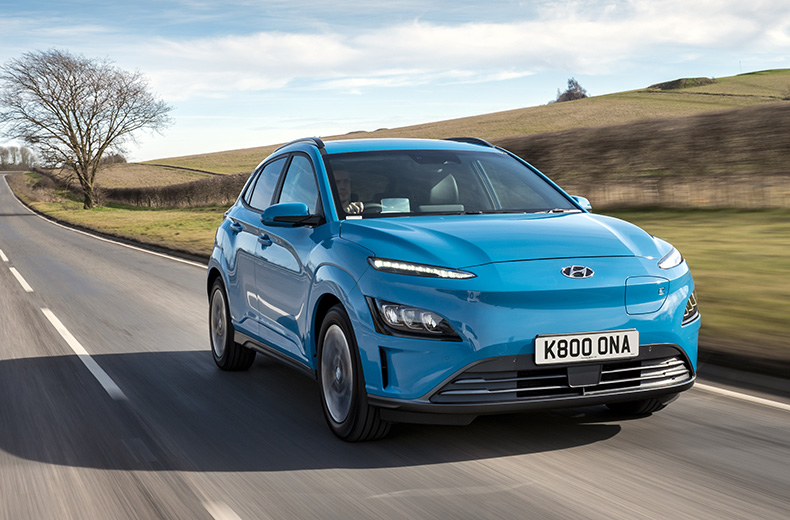 The UK government offers a financial incentive for those wishing to drive electric, administered by the Office of Zero Emission Vehicles (OZEV). Currently £2,500, only cars that have CO2 emissions of less than 50g/km and can travel at least 70 miles with zero emissions are eligible. These vehicles must have been approved by the government, and cost less than £35,000. EVs with a list price over £35,000 are not eligible for the Plug In Car Grant.
When buying an EV, remember the prices quoted by car dealers will, in most cases, have the value of the PICG already deducted. The dealer also applies for and receives the grant: you don't have to do anything.
We've highlighted some of the most popular EVs below, with the list price and saving after the PICG. Prices quoted are 'On The Road' (OTR), which is the Recommended Retail Price (RRP) including number plates, VED (road tax) and VAT, along with delivery charges and administration fees.
| Vehicle | Price | Price inc. PICG |
| --- | --- | --- |
| BMW i3 | £33,805 | £31,305 |
| Hyundai Kona Electric SE Connect 64kWh | £31,800 | £31,745 |
| Kia e-Niro 2 64kWh | £34,945 | £32,445 |
| Nissan Leaf Acenta 40kWh | £28,495 | £25,995 |
| Peugeot e-208 Allure | £30,375 | £27,875 |
| Renault Zoe Play R110 | £30,095 | £27,595 |
| Vauxhall Corsa-e SE Nav Premium | £29,640 | £27,140 |
| Volkswagen ID.3 Life Pro 58kWh | £30,935 | £28,435 |
Find out more about which electric cars are elibible for the Plug-In Car Grant in our full guide.
Note that some higher specification and bigger battery variants of these cars with prices above £35,000 will not qualify for the EV government grants. Many popular EVs such as the Tesla Model 3 and Model S will also not be eligible as they have an RRP of over £35,000.
In addition to the EV grants, the Plug-In Motorcycle Grant and Plug-In Moped Grant (PIMG) apply to electric motorcycles and mopeds. They will pay for 20 percent of the purchase price, up to £1,500. Popular models include the Silence S01, which costs £4,995 OTR including the PIMG.
For commercial vehicles, the Plug In Van Grant (PIVG) offers 35 percent or up to £3,000 off the purchase price of electric vans up to 2,500kg gross vehicle weight (GVW). Those between 2,500kg and 3,500kg GVW can also claim 35 percent or up to £6,000. Electric vans include the Renault Kangoo Z.E, priced from £28,891 OTR once the £3,000 PIVG has been deducted.
The Electric Vehicle Homecharge Scheme
---
As well as incentivising electric vehicles, the government also offers funding towards installing an electric or plug-in hybrid car charger at home. The Electric Vehicle Homecharge Scheme (EVHS) provides a grant of up to 75 percent – or up to £350 (including VAT) – towards the cost of installing an EV charge point at your domestic property.
To claim, you must own, lease or have ordered a qualifying vehicle, and have dedicated off-street parking at home. More than one charge point can be applied for if you have more than one EV. An approved EHVS installer must install the charge point, and will apply for the discount on your behalf. The final cost will have the EHVS grant deducted. The OZEV website has a list of authorised installers.
Going electric? Make the switch easy by installing a home charge point.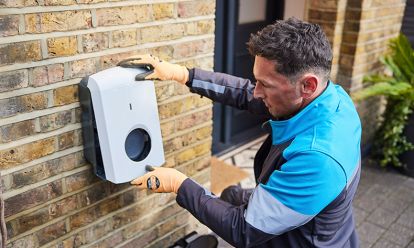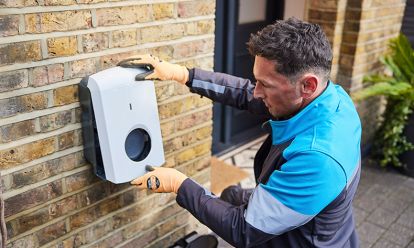 If you don't have a driveway or dedicated off-street parking, you may still apply for the EHVS. However, you must be able to show that you have a legal entitlement to a separate parking space by provision of land registry title deeds. If you do not own or have sole legal right to the parking space, the EHVS is not available.
Eligible cars for the EHVS include the:
Audi Q4 e-tron
BMW 330e
Fiat 500e
Ford Kuga PHEV
Honda e
Jaguar I-Pace
Lexus UX 300e
Mercedes-Benz EQC
Mini Electric
Nissan Leaf
Polestar 2
Skoda Enyaq iV
Tesla Model 3
Volkswagen ID.4
Volvo XC40 P8 Pure Electric.
As well as drivers purchasing an EV, the EHVS also applies to those who lease an electrified vehicle. The Driver and Vehicle Licensing Agency (DVLA) will accept a claim for short-term leases that roll month on month, after a driver has had the lease for at least six months.
If you live in Scotland, you can get grants towards the cost of home EV charge points from OZEV and the Energy Saving Trust, which may contribute a further £250.
The easy way to go electric. Get all the benefits of a brand new car, without the hassle of owning it. Find your brand new electric car today!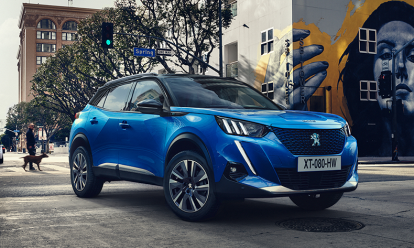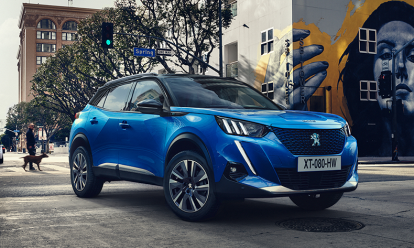 The Workplace Charging Scheme
---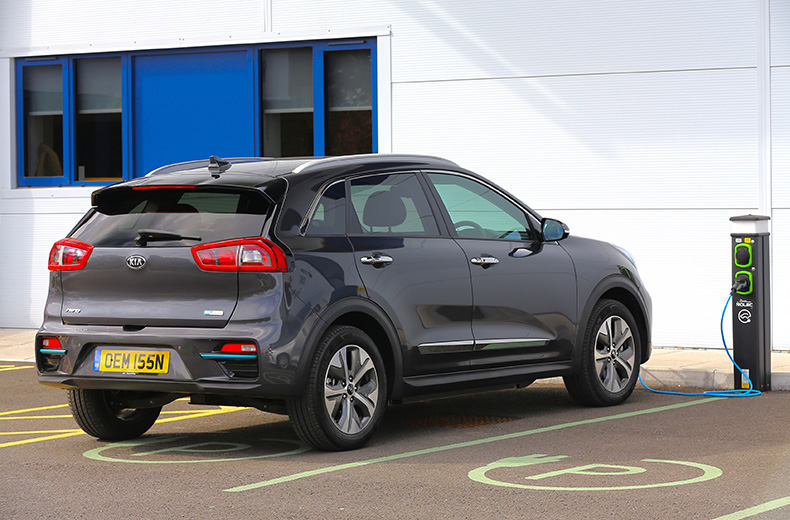 If you have to charge a car at work, the Workplace Charging Scheme (WCS) offers EV charge point funding support to eligible businesses, charities and public sector organisations. It's a voucher-based scheme, and businesses can apply for up to 40 charge points per company, with a cap set at £350 per socket.
In the same way as the EHVS, charge points claimed for on the WCS can only be installed by approved installers. If eligible, applicants are issued with a unique identification voucher code via email, which can be given to an OZEV-authorised installer. Vouchers are valid for 6 months after the date of issue.
Installing a workplace charge point could also save a business money. There is a Benefit In Kind (BIK) exemption on charging stations. If an employer has provided charging stations for its employees, no taxable benefit results. This means drivers don't incur a BIK charge for electricity used there.
Electric car tax savings
---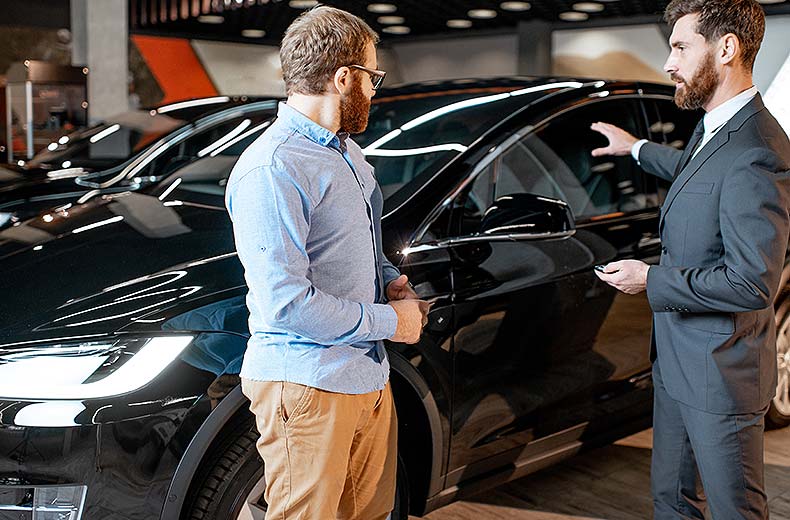 Because they emit no CO2, electric cars are currently exempt from annual road tax (Vehicle Excise Duty, VED), even those with a list price above £40,000. So they can offer sizable savings on running costs.
For example, a petrol Vauxhall Corsa with CO2 emissions of 118g/km pays £180 VED in the first year of registration. This drops to a standard rate of £155 thereafter. An electric Corsa-e emitting 0g/km is currently free to tax in the first and subsequent years. It's the same for a petrol Volkswagen Golf with 126g/km emissions. That costs £180 in VED during the first year and £155 per year afterwards. A similar-sized and zero-emission Volkswagen ID.3 with the same power incurs no VED during the same periods.
Company car tax is another area where costs can be reduced. Company car tax is charged when your employer allows you or a family member to use a company car outside of work purposes. For tax reasons, this is classed as a Benefit In Kind (BIK).
Take the same Volkswagen Golf and ID.3 comparison. The Golf has a BIK rate of 29 percent for the 2021-2022 financial year, which rises to 30 percent for both 2022-2023 and 2023-2024. The electric ID.3 only has a 1 percent BIK charge for 2021-2022, rising to 2 percent in 2022-2023 and 2023-2024.
In addition to the tax savings, EVs may also be entitled to other benefits such as free charging on the public charge point network, as well as discounted parking in some car parks.
It's clear that by driving an electric car, the savings soon begin to stack up, making them an affordable proposition compared to petrol or diesel. A broad range of incentives are currently on offer, but as we edge closer to 2030 and the combustion car sales ban, these incentives will surely decline. So, now may be the time to shift to electric!
The RAC is leading the way when it comes to supporting drivers in the switch to electric vehicles.
A growing number of our patrol vans have built-in emergency mobile charging systems capable of giving an out-of-charge electric car enough power to be driven a short distance home, or to a charge point. Our All-Wheels-Up recovery system also allows our patrols to safely rescue electric cars with no need for a flatbed.
Find out more about the RAC's electric car breakdown cover and EV insurance options today.
Return to the RAC Drive Electric cars hub
Read our guides on choosing, charging and running an electric car.
Running a car isn't cheap, but there are some easy things you can do to keep your costs down. Get these tips and more useful driving articles sent straight to your inbox now.