The grant, designed to make EV vehicles more accessible in the UK market, originally offered up to £5,000 off new plug-in vehicles when it was first launched in 2011. However, a series of cuts have seen the plug-in subsidy slashed to just £1,500 and capped to models priced up to a maximum of £32,000.
These recent cuts have seen a number of previously eligible models disqualified from the scheme, including the Peugeot e-2008, Hyundai Ioniq Electric, DS 3 Crossback E-Tense, Skoda Enyaq iV, Kia e-Niro 2 and Citroen e-C4. However, some manufacturers are already issuing price cuts to certain models, enabling them to remain eligible. The Vauxhall Corsa-e and the Mokka-e have each been reduced by £3,000 RRP to make them available under the scheme.
RAC's head of roads policy Nicholas Lyes called the cuts "disappointing" ahead of the looming ban on the sale of new diesel and petrol cars in 2030.
"By cutting the grant, the Government may risk people holding on to their older, more polluting vehicles for longer," said Mr Lyes.
While the motor industry decides what to do next to encourage drivers to 'go electric', we take a look at the electric vehicles (EVs) still eligible for the new-look grant.
New electric cars eligible for the revised plug-in car grant
| Car | RRP of entry level model with PiCG |
| --- | --- |
| Smart EQ Fortwo | £20,200 |
| Smart EQ Forfour | £20,795 |
| Seat Mii Electric | £21,300 |
| Fiat 500 | £21,495 |
| Volkswagen e-Up! | £22,055 |
| MG5 Ev | £25,495 |
| MG ZS EV | £26,495 |
| Mini Electric | £27,000 |
| Mazda MX-30 | £27,045 |
| Peugeot e-208 | £27,225 |
| Peugeot e-208 | £27,725 |
| Vauxhall Corsa-e | £28,140 |
| Honda-e | £28,660 |
| Nissan Leaf (and Leaf+) | £29,345 |
| Vauxhall Mokka-e | £29,365 |
| Renault Zoe | £29,495 |
| Volkswagen ID.3 | £30,170 |
| Nissan e-NV200 Combi | £31,255 |
| Hyundai Ioniq Electric | £31,450 |
| DS 3 Crossback E-Tense | £31,500 |
| Skoda Enyaq iV | £31,585 |
| Hyundai Kona Electric 39 kWh | £31,625 |
The best electric cars eligible for the plug-in car grant
Whilst running costs are cheaper with an electric car, the higher price for initial buy-in is still an important factor for many drivers considering an EV.
Let's take a closer look at some of the best electric cars that still qualify for the grant.
Nissan LEAF (and LEAF+)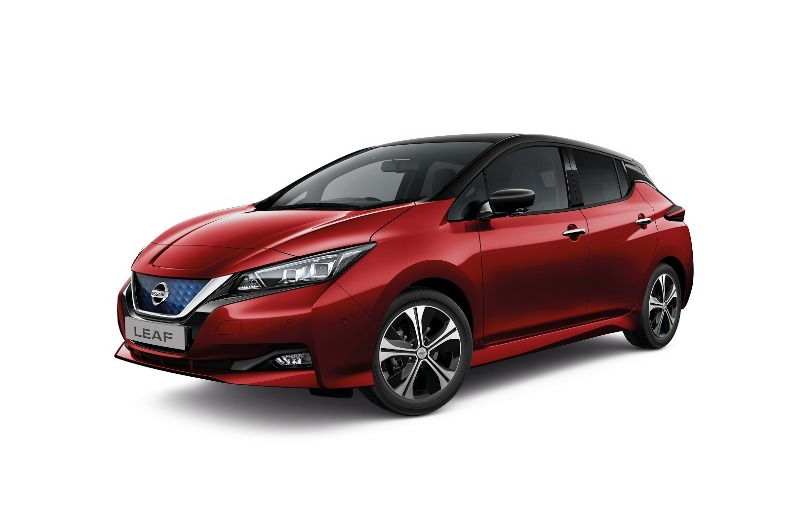 Once the front runner in electric vehicles, the Leaf is now one of many all-electric small family cars. Currently in its second generation, the entry-level model boasts a 168-mile range, while the Leaf+ should cover 239 miles on one charge.
However, the top of the range Leaf e+Tekna comes in at just over £35,000 so you'll now need to pick one of the more modest options to qualify for the new grant.
With a spacious boot and a five star Euro NCAP rating as standard, that compromise shouldn't be too difficult to make.
Read our in-depth Nissan Leaf review
Price: From £28,345 (after PiCG)
Range: 168-239 miles
Renault ZOE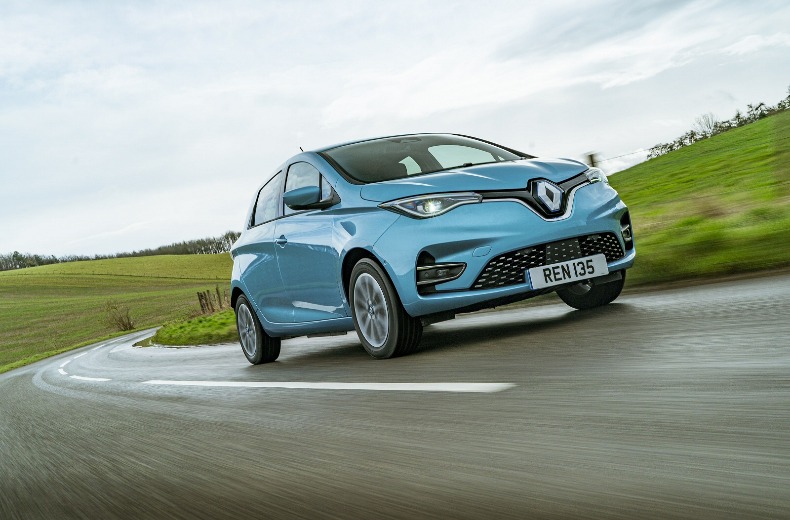 The ZOE is one of the first cars motorists think of when they picture an all-electric supermini. Boasting an extended range of up to 245 miles and a host of affordable extras, this car was Europe's biggest selling EV in 2020 for a reason.
The entry-level Play trim even includes rear parking sensors and wireless phone charging. Lane keeping assistance and automatic emergency braking are available on the more Iconic and GT Line, both covered by the new PiCG.
Read our in-depth Renault ZOE review
Price: From £28,495
Range: 238-245 miles
MINI Electric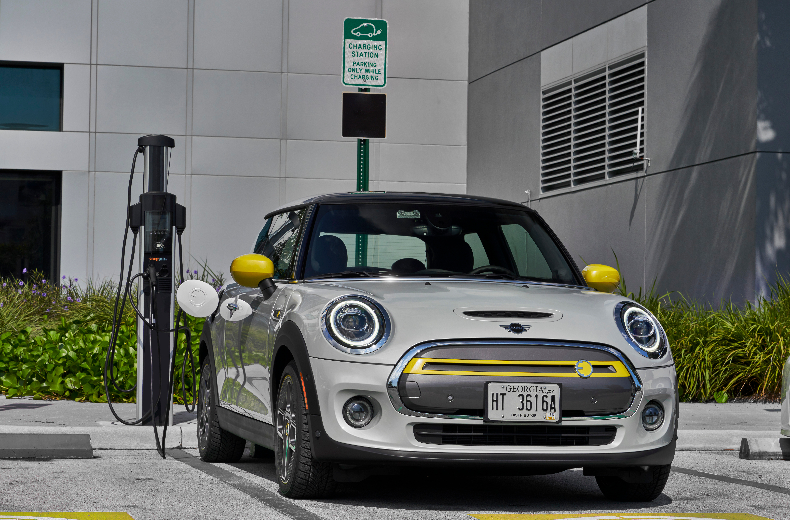 From the Ioniq to the iconic. The instantly recognisable MINI first received an electric overhaul in 2019, and has gone on to include four different trims. Not all of which can be bought with the help of the PiCG.
With its 140-mile range, it's not a natural choice for motorists who enjoy lengthy road trips but a rear view park assist camera, heated seats and Apple Car Play are all available under the revised grant.
Read our in-depth MINI Electric review
Price: From £27,000 (after PiCG)
Range: 140 miles
Get covered in our half price Breakdown Cover sale from just £4.75 a month.* We're the UK's best breakdown provider as voted by Auto Express drivers 2021.
Vauxhall Corsa-e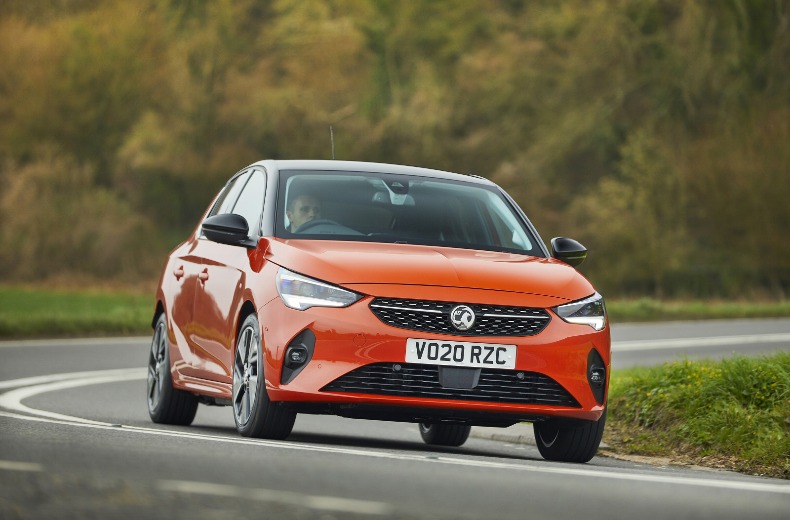 The Corsa went electric for the first time in 2020, the same year that the traditional combustion-engine version became the second biggest seller in the UK.
The entire range qualifies for the PiCG, including the Elite Nav Premium with its top-spec 10-inch Multimedia Navi Pro. The affordable Corsa-e even delivers on a respectable range of smart tech including a driver drowsiness alert system and lane positioning assistant.
Read our in-depth Vauxhall Corsa-e review
Price: From £25,805 (after PiCG)
Range: 209 miles
Volkswagen ID.3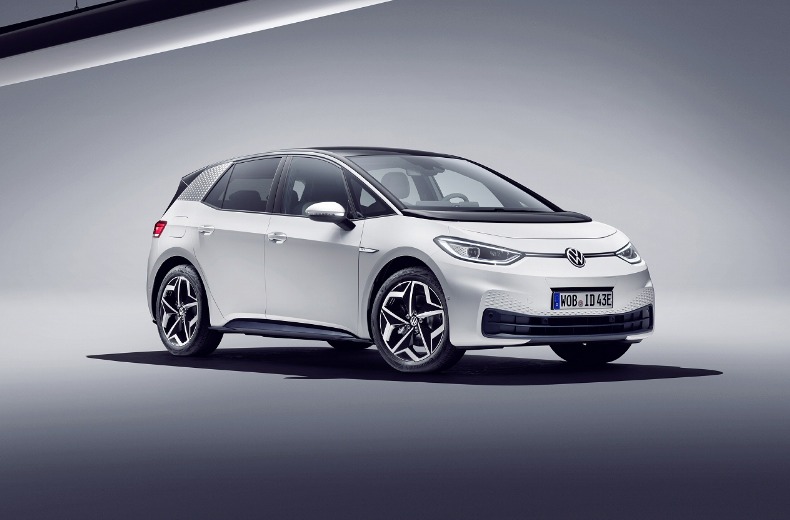 One of the new kids on the block. The ID.3 is small enough for the city and big enough for the family, while being as affordable as comparable petrol and diesel models too.
The interior feels like something from the future, with wireless phone charging and the 'ID. Light', an LED strip that runs across the cockpit that changes colour according to different functions. Did we mention the voice control feature too?
Read our in-depth Volkswagen ID.3 review
Price: From £30,170 (after PiCG)
Range: 263 miles
SEAT Mii Electric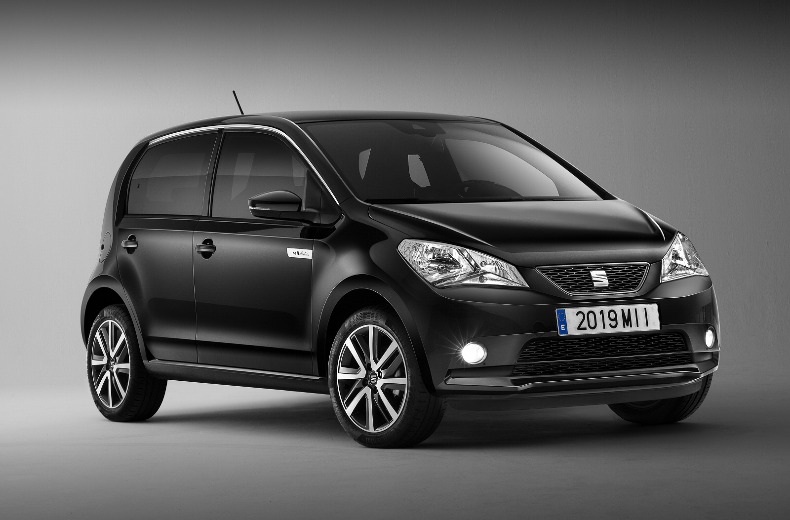 SEAT has done away with the combustion engine Mii in favour of an all-electric drivetrain. The result is one of the cheapest EVs on the market.
While it only covers 160 miles on one charge, the small city car uses space surprisingly well. Doors open at a handy 80 degree angle and there's a 251 litre cabin capacity that puts its rivals to shame.
We know, you've probably never considered door angles or cabin capacity before, but you'll have to trust us when we say that's impressive for a compact car like the Mii Electric.
Read our in-depth SEAT Mii Electric review
Price: From £21,300 (after PiCG)
Range: 160 miles
Peugeot e-208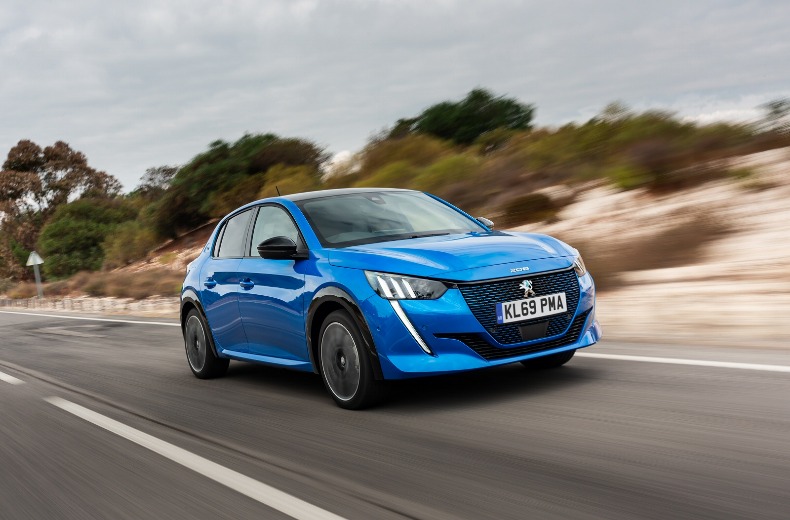 At first glance, the e-208 looks almost the same as it's combustion engine incarnation.
On closer inspection, you might notice the 'dichroic' badge that changes colour depending on your viewing angle and splashes of colour in the front grille.
Inside, a 3D instrument panel displays your speed, range and other vital information in hologram form and a wireless charging mat is neatly tucked away to complete the futuristic feel.
Read our in-depth Peugeot e-208 review
Price: £27,725 (after PiCG)
Range: 211 miles
Honda-e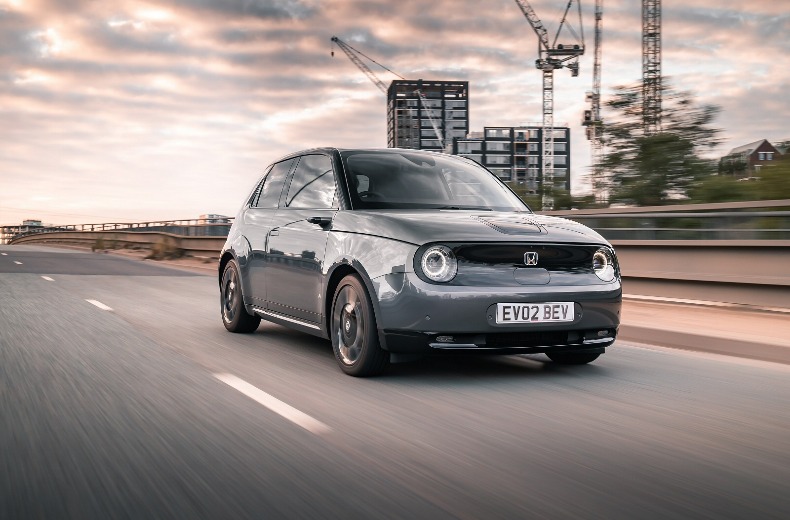 No other car on our list looks quite like the Honda-e. A modern yet memorable design that's filled with features that scream "all-electric".
The full width digital dashboard and the fact that Honda have ditched wing mirrors in favour of corner monitors are huge talking points. The manufacturer hopes that the 136 mile-range proves to be less of a conversation starter.
Read our in depth Honda-e review
Price: £28,660 (after PiCG)
Range: 136 miles
The RAC is leading the way when it comes to supporting drivers in the switch to electric vehicles.
An ever-increasing number of our patrol vans have built-in emergency mobile charging systems capable of giving an out-of-charge electric car enough power to be driven a short distance home or to a working chargepoint, while our All-Wheels-Up recovery system allows our patrols to safely rescue electric cars with no need for a flatbed.
Find out more about the RAC's electric car breakdown cover and view our best EV leasing deals today.
Despite the changes to the PiCG, the Government's Electric Vehicle Homecharge Scheme still offers a 75% contribution up to £350 towards the cost of a home chargepoint and its installation.
If you're wondering 'is it worth buying an electric car now?' you can read our answers to frequently asked questions about public charging points, road tax and any other considerations you might have.
For a better understanding of the adoption of electric vehicles in the UK, visit our page: The road to electric – in charts and data.
Return to the RAC Drive Electric cars hub
Read our guides on choosing, charging and running an electric car.