Electric family cars come in all shapes and sizes. Whether you want an estate car, an SUV with five or seven seats, or a boxy MPV for maximum practicality, there will be an electric family car to suit you.
Here are our top choices, from brands such as Hyundai, Skoda, Tesla, Mercedes-Benz, and more.
Electric estate cars
MG5 EV
Former British sports car brand MG has been revitalised in recent years. Now under Chinese ownership, it offers a range of electrified vehicles that cater for families.
Alongside two SUVs – the compact ZS and medium-sized HS – sits the MG5 EV. If the idea of an SUV doesn't appeal, and you want a more conventional family car, look no further. This is the only electric estate currently on sale in the UK.
Practicality is strong, including up to 578 litres of boot space with the rear seats in place – more than most SUVs – and 1,456 litres with them folded down. The interior features lots of equipment, plus there is up to 250 miles of range from the 156PS electric motor and 61kWh battery.
Read our MG5 EV Long Range review.
5-seat electric family cars
Hyundai IONIQ 5
Already the winner of numerous awards – including World Car of the Year 2022 – the Hyundai IONIQ 5 has also won many friends with its space-age-yet-retro styling.
A sister car to the Kia EV6, the IONIQ 5 sits on the same 800V-charging platform as its distant relative. This enables the Hyundai to be 10-80 percent recharged in just 18 minutes. Unlike the EV6, though, the IONIQ 5 has a choice of 58 or 77.4kWh batteries, with a range of up to 298 miles.
Drivers can pick from rear- or four-wheel-drive models. To satisfy all members of the family, the on-board vehicle-to-load (V2L) function allows electrical devices to be plugged in and powered, while 527 litres of boot space with the seats up should provide sufficient luggage space for all of your brood.
Read our Hyundai IONIQ 5 review.
Kia EV6
The Kia e-Niro was the UK's second best-selling EV in 2021, firmly underlining the firm's plan to be an electric car leader in the coming years. This ambition is showcased by the flagship EV6.
Built on an all-new platform with 800V fast-charging tech, the 77.6kWh battery can be refilled from 10 to 80 percent in 18 minutes.
Daring styling is combined with a choice of rear- or all-wheel-drive. The fully-charged range is up to 328 miles – and power of up to 326PS means plenty of performance.
A flat floor makes the EV6 practical, with 490 litres of boot space. If that's not enough, there's also a 1,600kg towing capacity.
Read our Kia EV6 review.
Skoda Enyaq iV
Even if Skoda's aren't quite the bargain-basement cars, they were in years gone by, the Enyaq iV offers real value, particularly with the amount of space, performance, and equipment it provides.
The Enyaq iV uses a 77kWh battery and a choice of 204PS or 265PS motors. Driving range is between 312 and 329 miles for all-wheel-drive and rear-wheel-drive models respectively.
Ideal for longer journeys, a huge suite of option packs includes retractable side-window sunshades, USB-C charging ports and folding tray tables. Numerous modular packing options also mean your family's belongings won't get damaged within the 585-litre boot.
Read our Skoda Enyaq iV review.
Tesla Model Y
The Model Y is the latest Tesla to join the US company's line-up. It shares similar styling to the Model 3, but is taller for increased interior space and practicality.
More MPV than SUV, the Model Y's swoopy silhouette hides a maximum load capacity of 2,158 litres. There's also a 'frunk' luggage area under the bonnet. With a range of up to 331 miles, the Model Y is practical in terms of driving distance – and can be charged using Tesla's ultra-fast Supercharger network.
All Model Ys are all-wheel drive, using two motors that digitally control the torque to the front and rear wheels. Performance is certainly ample for a family car: 0-60mph takes just 3.5 seconds.
Read our Tesla Model Y review.
Volkswagen ID.4
The Volkswagen ID.3 signalled the German company's EV arrival, but the ID.4 combines the new technology and zero-emissions running in a more practical car.
A medium-sized SUV, the ID.4 has 543 litres of luggage capacity with the back seats in their upright position. Living up to its family billing, there are also three ISOFIX points for fitting child seats, while the minimalist and spacious interior is crammed with technology.
Available with myriad battery and motor configurations, the biggest 77kWh battery and most powerful 204PS motor offer up to 320 miles on a single charge. Sporty GTX models will hit 0-62mph in 6.2 seconds, partly thanks to all-wheel-drive.
Read our Volkswagen ID.4 review.
The easy way to go electric. Get all the benefits of a brand new car, without the hassle of owning it. Find your brand new electric car today!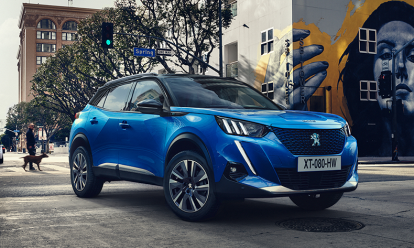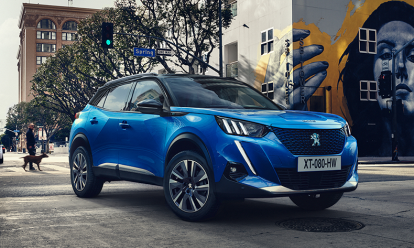 5-seat premium electric family cars
BMW iX3
Drivers used to the BMW X3 will feel right at home with the iX3. Borrowing its 'i' designation from other zero-emission BMWs, this is the electric version of the German SUV. It's also the company's first 'X'-branded electric car.
The 286PS motor gives a 0-62mph acceleration time of 6.8 seconds if you want to get your family somewhere with gusto. Alternatively, take it steady and the 74kWh battery provides up to 285 miles of range.
A regenerative braking system is adjustable in four stages, and captures kinetic energy, feeding it back into the battery to improve range. The iX3 can charge at speeds up to 150kW, which means a refill good for 62 miles can take as little as 10 minutes.
Read our BMW iX3 review.
Mercedes-Benz EQC
The first car launched under Mercedes' 'EQ' electric sub-brand, the EQC is a curvaceous five-seat luxury SUV.
There are 500 litres of luggage capacity with the rear seats in place (1,460 with them folded), and driving ranges of between 241 and 255 miles from the 80kWh battery. Inside, the plush cabin features twin 10.25-inch digital screens, controlled by Mercedes' MBUX interface with gesture and voice control.
The EQC supports rapid charging and can complete a 10-80 percent battery refill in 40 minutes, keeping journey stops to a minimum. Aiding ease of use, Mercedes' 'me Charge' accounts provide access to public charging stations via a smartphone app or the car's navigation system.
Read our Mercedes EQC review.
7-seat electric family cars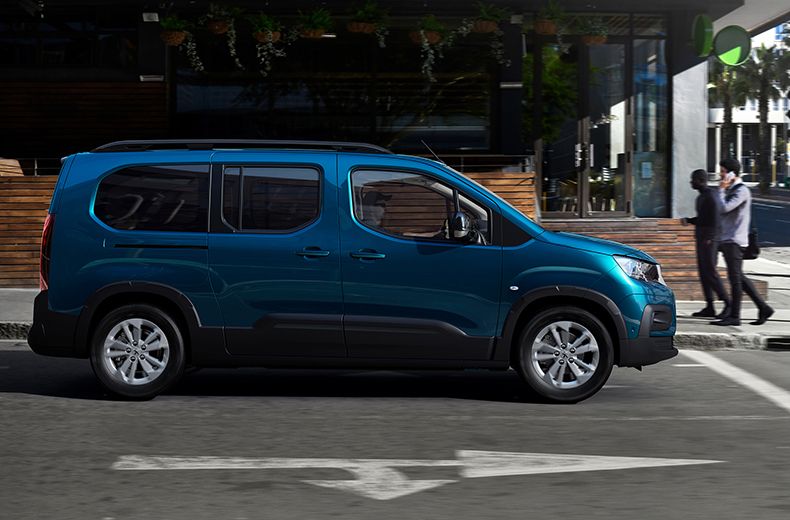 Peugeot e-Rifter
Based on the electric Peugeot e-Partner van, the e-Rifter comes with a choice of Standard or Long body lengths. The latter offers families the option of seven seats.
Using a 136PS electric motor and 50kWh battery, the official range of the e-Rifter is up to 172 miles. The battery can be charged on a 7.4kW home wallbox in 7.5 hours. An 0-80 percent refill on a 100kW fast charger takes 30 minutes.
With all seven seats and the luggage cover in place, the e-Rifter has 322 litres of carrying space. Take out the third row of seats and this increases to 1,050 litres.
Read our Peugeot e-Rifter review.
Citroen e-SpaceTourer
Just as the e-Rifter is the passenger version of the e-Partner, the Citroen e-SpaceTourer is the family-friendly version of the e-Dispatch electric van.
The practicality this affords shouldn't be overlooked. Available in M and XL lengths, the e-SpaceTourer is capable of carrying up to eight of your nearest and dearest. XL versions have a vast load space of up to 3,100 litres when loaded to the roof.
Powered by the same 136PS motor and 50kWh battery as the Citroen e-Berlingo, the French MPV has a total driving range of 143 miles. A battery refill takes around 7.5 hours via a home charging point, with a 100kW top-up requiring as little as 30 minutes.
Read our Citroen e-SpaceTourer review.
The RAC is leading the way when it comes to supporting drivers in the switch to electric vehicles.
A growing number of our patrol vans have built-in emergency mobile charging systems that can give an out-of-charge electric car enough power to be driven a short distance home or to a working charge point.
Find out more about RAC EV Boost.​
Our All-Wheels-Up recovery system also allows our patrols to rescue electric cars safely with no need for a flatbed. Find out more about RAC Electric Car Breakdown Cover.
The easy way to go electric. Get all the benefits of a brand new car, without the hassle of owning it. Find your brand new electric car today!