One in five road traffic collisions are caused by uninsured drivers.1 If you're unlucky enough to be hit by one, you're probably wondering what to do next.
Here, we run through the all-important answers to your most commonly asked questions.
How do I find out if a driver is insured or not?
You can check if a car is insured by calling your insurance provider or using the Motor Insurance Database's (MID) askMID online service.
Enquiries can be submitted for £5 (correct as of March 2021) to find out a car's:
policy number
name of insurer
claims contact details.
You'll need to provide your registration plate details and those for the other car. The service is only intended for use in the event of an accident.
Please note: the AskMID phone service has been suspended until further notice because of the pandemic.
What to do after an accident with an uninsured driver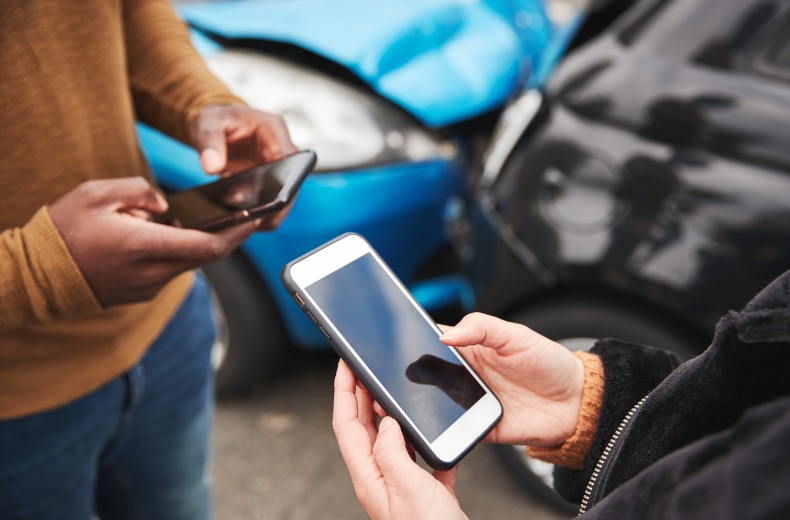 Your first job is to collect as much information as possible.
Make a note of the time and date of the incident and take down the other car's make, model and registration number. Any other details that help identify the car, such as its colour or visible modifications, could also be helpful.
Taking photos or videos of the scene may also help with your claim. Look around for any witnesses to ask if you can take their names and contact details to get their account of the accident.
Any accident that causes damage or injury provides 'reasonable grounds' to ask a driver for their name, address and contact details. If a driver refuses to give their information you'll need to tell the police. All accidents involving an uninsured driver should be reported to the police anyway.
Your insurance provider should also be informed about an incident, even if you're not planning to make a claim.
RAC Comprehensive Car Insurance Plus has an uninsured driver promise that makes sure policy holders will not lose their no claims bonus if they're not to blame for an accident. Any excess fees will also be reimbursed.
Discover more about what's covered across our different policies.
RAC Comprehensive Car Insurance Plus has been given a 5 Star Rating by Defaqto. Get a quote online today.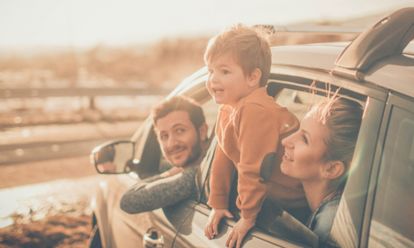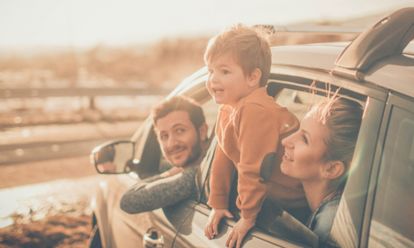 Should I report the accident to the police?
Yes. The Road Traffic Act (1998) says that motorists should report any accidents to the police where people, property or animals are damaged or injured.2 The definition of damage or injury can vary between motorists so it's always best to report incidents, no matter how small.
You'll need to call within 24 hours with information about the date and time of the accident and the other vehicle's details. It's an offence for drivers not to share their contact details when there are 'reasonable grounds' i.e. damage to your vehicle, to request them.
What happens to my no claims? What about the excess fee?
That depends. As long as you weren't at fault for the accident, some insurance providers, like the RAC, can ensure that your no claims remains unaffected.
Our uninsured driver promise is exclusively available on our Comprehensive Car Insurance Plus, our top level of cover. It also reimburses excess fees.
Can I claim against an uninsured driver?
Yes, you can if you have fully comprehensive car insurance. The claims process will be trickier though as your provider won't be able to recover costs from the other side.
'Third party' or 'third party fire and theft' policy holders won't be able to make a claim but can apply for compensation through the Motor Insurers' Bureau (MIB).
The non-profit-making company helps with claims against uninsured and untraced drivers and is funded by every insurer that underwrites compulsory motor insurance in the UK.3
You can register for an account with the bureau to complete an application online.
What conditions do I need to meet to make a claim?
You can make a claim against an uninsured driver if:
You have fully comprehensive cover
You've gathered all the necessary details, and
You have evidence to explain what happened e.g. dashcam footage, witness accounts etc.
The accident was my fault - what should I do?
It's always best to tell your insurer about any accidents in your car, even when you're the driver at fault, or you're not planning to make a claim.
You might lose your no claims bonus unless it's protected and can expect to pay a higher premium when it comes to renewal. You can also expect to pay the excess on repairs too.
What if the other driver can't be traced?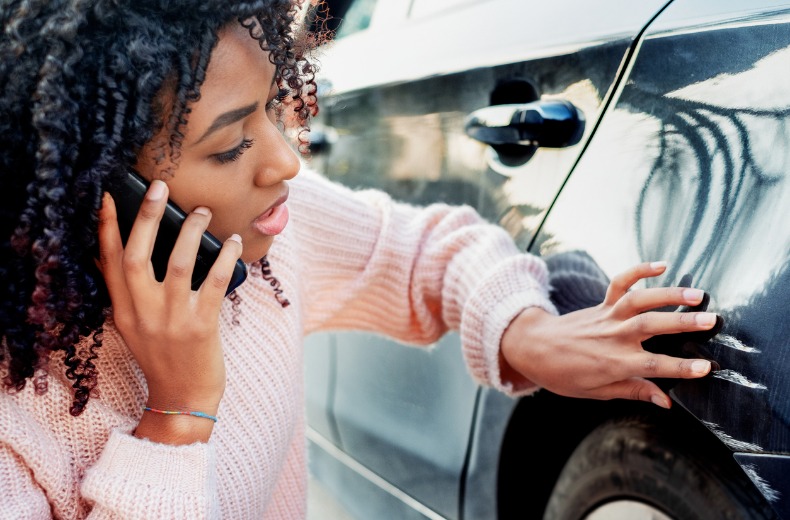 If you've been in an accident with a driver and they've left the scene without sharing their details, your next move depends on your insurance cover.
I have fully comprehensive insurance
You can still make a claim with your insurance company, but you'll need to gather as much information as you can to prove that you weren't to blame.
I don't have fully comprehensive insurance
The MIB offer compensation for claims against untraced drivers. You can submit an application using their online form, providing as much information as possible to support your claim.
Where should I look for evidence to support a claim against an untraced driver?
It's important that you remain calm and gather as much information as you can and as soon as possible.
We recommend trying the following:
Witnesses
Witnesses are a great way of learning more about an incident but you'll ned to act fast. Someone who has seen an accident will only stick around for so long.
If you find someone who saw what happened try to learn as much as you can about the car responsible and ask for the witness's name and contact details.
CCTV
Look around for CCTV cameras. Check on lampposts, shop fronts and even fronts of houses if you're on a residential street. Cameras on smart doorbells could offer invaluable footage.
Dashcam
A dashcam can offer a unique view of an accident. Have a look through recordings for any information that might help your claim.
Take photos
Finally, take out your phone or somebody else's and document the damage. If there's any debris belonging to another car or unusual marks on the road you should document it all to help pinpoint the culprit.
What are my chances of being hit by an uninsured driver?
Higher than you might think.
The MIB sent more than 750,000 letters to drivers suspected of driving without insurance during 2019, and awarded victims of uninsured and untraceable drivers more than £322 million in compensation.4
Unfortunately, the human cost of uninsured and untraced drivers is great too. Over 130 people are killed and 26,000 are left injured in collisions involving these drivers every year.5
Drivers without insurance are also more likely to commit a 'hit and run' and be involved in other crimes.6 It's not just hardened criminals who drive while uninsured; well-meaning motorists can also be guilty of driving without legal cover.
Why are there so many uninsured drivers on the road?
It's not just hardened criminals who drive while uninsured; accidentally driving without insurance is more common than you might think, and well-meaning motorists can be guilty too.
Poeople often make the mistake of driving without insurance when buying a new car. Although some dealers offer what's called a 'driveaway policy' which insures drivers for up to seven days after their purchase, this isn't the case everywhere.
You could also find yourself uninsured when driving someone else's car. Driving other car (DOC) cover was once the standard in comprehensive policies, giving drivers third party only cover when driving other people's vehicles.
Today, DOC cover is less common, so you should check your certificate of insurance or contact your provider directly before you get behind the wheel of somebody else's car.
The RAC offer flexible Temporary Car Insurance for drivers in situations just like these. If you think you'll be risking driving without car insurance, even for as short a period as an hour, get a quote now:
Get short term insurance from 1 hour to 30 days. It's quick! Get covered within 15 minutes. Buy online 24/7.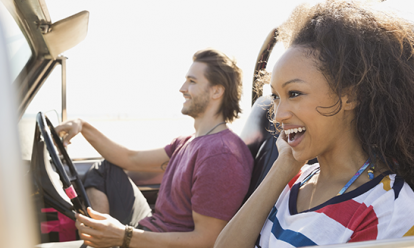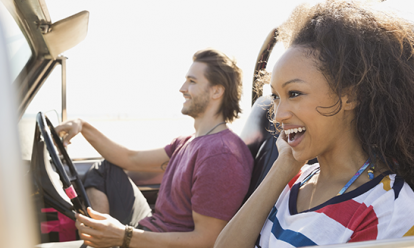 ---
1. https://www.mib.org.uk/media-centre/news/2020/october/police-launch-national-campaign-to-protect-road-users-from-uninsured-drivers/
2. https://www.legislation.gov.uk/ukpga/1988/52/section/170
3. https://www.mib.org.uk/media/216242/your-guide-to-making-an-mib-claim.pdf
4. https://www.mib.org.uk/media/517134/mib_annual_report_2019.pdf
5. https://www.mib.org.uk/media-centre/news/2020/october/police-launch-national-campaign-to-protect-road-users-from-uninsured-drivers/
6. https://www.mib.org.uk/media-centre/news/2020/february/police-seize-the-uk-s-2-millionth-uninsured-vehicle/