As an uninsured driver you face a painful minimum penalty of £300 and six penalty points.
You may think you're fully covered, but could there be a few instances where you accidentally overlook the need for insurance?
Here are 8 surprisingly common scenarios that you might find yourself risking your cover in:
1. Insurance for test driving a car
Most dealerships are well prepared for test drives and will have special insurance in place, but things are a little more complicated when buying privately.
It is possible to cover the test drive of a privately-owned vehicle through the buyer or seller's insurance. As a buyer you could check if your policy includes a DOC or Driving Other Cars clause, these usually only offer third-party protection. However, some temporary insurance products offer fully comprehensive cover.
A seller may have extended their policy to temporarily cover any driver, so always check with them before taking your potential new car for a spin.
2. Using someone else's car for a business trip
Insurance providers often ask if you wish to cover a vehicle for business or personal use.
Specialised business insurance protects drivers beyond personal use and covers the extra miles clocked up by driving clients to meetings or regularly visiting different offices.
Borrowing somebody else's car for a business trip can prove complicated from an insurance perspective, since a personal policy with a DOC clause will not cover accidents that occur outside of personal use.
You should get temporary car insurance that covers both the time period you'll be driving the vehicle and the business reasons you plan on using it for.
These could include:
Driving to business meetings
Making runs for office supplies
Driving to an event, training or conference
Driving to an off-site day, or even your work Christmas do (make sure you stay off the mulled wine!)
3. Insurance for driving a friend or family member's car
Planning a road trip where you expect to cover some off-road terrain? Learning to drive in your parent's car? Maybe you're setting off on a holiday pulling a caravan along the way? Perhaps you need space for three or four passengers on a day out? In every case there's probably a car out there better suited to the job.
If you're lucky enough to know someone willing to hand over the keys to their 4x4 or people carrier, it would be a shame to turn down the offer because you're not insured.
You could either go to the trouble of getting yourself added to their policy - or grab temporary cover for the duration of your trip.
Get short term insurance from 1 hour to 30 days. It's quick! Get covered within 15 minutes. Buy online 24/7.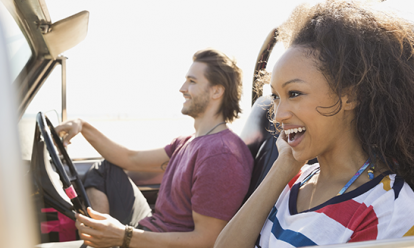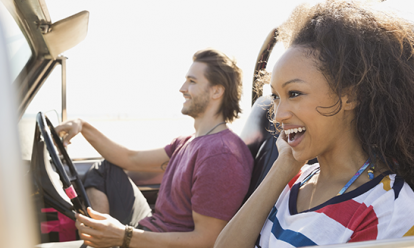 4.Borrowing a car for a big move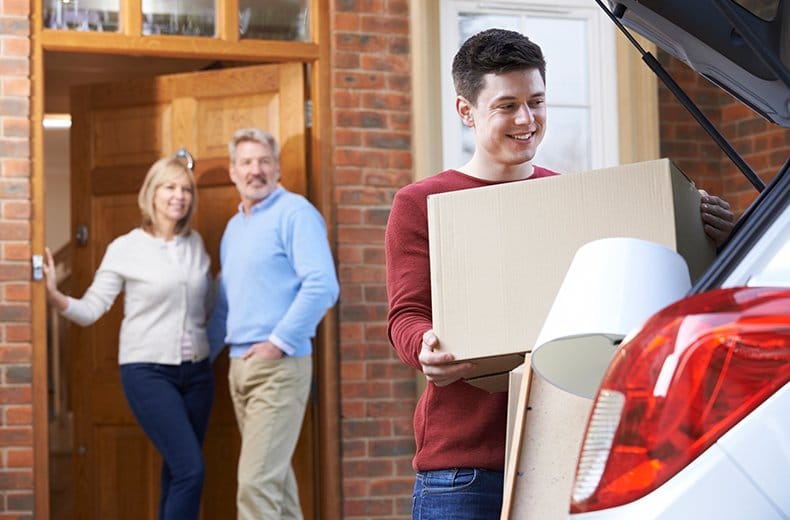 Perhaps you're moving home, or you're a student heading to a new city; moving house can be a stressful old job, let's not add car worries to that equation.
Without a car of your own, or one with enough storage space, you could find a friend or family member's larger car is better for the job. Check if your policy covers driving other vehicles before you start loading up your precious possessions.
Remember, packing safely means distributing weight evenly, placing heavier items at the centre of your car and lighter items towards the back, and avoiding obstructing your view from windows. Overloading the car could invalidate your insurance, temporary or otherwise, so check out our guide to moving home yourself.
5. You're planning a road trip and want to share the driving
Sharing the driving on a long road trip has many benefits. Splitting petrol costs, the ability to take regular breaks and still make progress with your journey, or simply having someone to chat to.
With playlists, in car entertainment and your destination to consider, it can be easy to overlook the issue of insurance.
Don't fall into the trap of assuming your co-driver's policy has you covered, get the facts from your provider and familiarise yourself with your insurance options before you hit the road.
6. You're between annual car insurance policies
Many of us shop around for a new car insurance deal looking for better service, cheaper policies or improved cover. When moving from one provider to another, you could find yourself between policies and uninsured.
Whether you've left finding a new policy late or filled in your desired start date wrong, driving on the road with one policy finished and another yet to start is illegal.
It could be time to find a temporary car insurance policy and bridge the gap, before you land an unwelcome fine.
7. Insurance for driving a new car home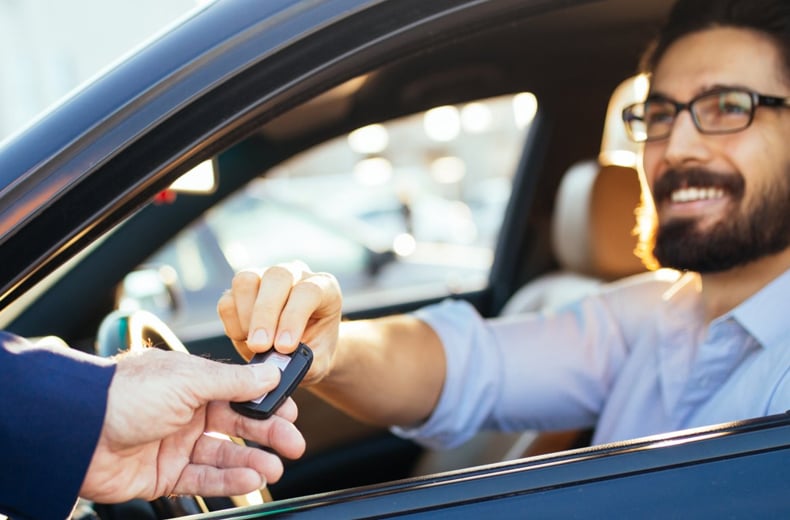 The excitement of buying a new car shouldn't distract you from your obligation to drive it home insured.
The law requires you to have a policy in place from your very first journey. Unfortunately it doesn't sympathise with drivers dizzy with the excitement of their new purchase!
Before driving off the forecourt or pulling away from a private seller on your maiden voyage make sure you've arranged cover.
8. Insurance for driving an old car to be sold or scrapped
Selling a car privately, taking it to be scrapped, offloading it to a family member; there are plenty of reasons why you might find yourself needing to drive a car for one last time.
Before parting ways with your old and hopefully faithful vehicle, be sure to check you're covered to drive it to a buyer or a scrapyard. It's easy to overlook the finer details of a car destined for our past but driving laws don't share the same lack of interest.
Make sure you're still covered on your previous insurance policy or pick up temporary car insurance ahead of what will no doubt be a teary final farewell.
Get short term insurance from 1 hour to 30 days. It's quick! Get covered within 15 minutes. Buy online 24/7.