Almost all insurance providers will send you a notification stating that your policy is about to auto-renew each year.
Even though the notification may tell you to sit back and relax, and that your policy will be renewed without you having to do anything, you could end up paying too much for cover that no longer meets your requirements.
It's always a good idea to look at what the rest of the market is offering before you make any decision about your current provider, the level of cover they offer, or the price you'll pay for it.
It can be quite confusing to know whether to auto-renew or not, but here are a few pointers that'll help you on your way to the open road.
Existing RAC customers:
Renew your RAC Breakdown Cover here, or renew your RAC Car Insurance policy here.
Do I need to renew my car insurance?
If you plan to keep your car on the road, yes you do. Driving without valid motor insurance is against the law.
As well as peace of mind, it provides you with financial protection if your vehicle is ever stolen or damaged. It can also cover other drivers, passengers, pedestrians and their property too.
If you don't renew your car insurance you will need to declare it off-road with a Statutory Off-Road Notification (SORN), if you intend on keeping your car.
When to renew your car insurance
Typically, your current provider will notify you about three weeks before your policy is about to run out.
The majority of car insurance policies are purchased annually, so you'll need to think about updating your insurance every 12 months.
It is then up to you to decide whether to switch provider or stay on for another year. Three weeks may not seem like a long time to shop around or renew your existing policy, but the renewal process is fairly quick.
Don't just rely on comparison sites
One way to kick off your car insurance renewal is to look on comparison websites for quotes on car insurance.
However, it's worth bearing in mind that not all insurers appear on these sites and some will even offer more competitive deals, or thow in extras and member benefits if you go direct.
Once you've successfully applied for a new policy, you can be insured instantly with just a couple of clicks.
How early can you renew your car insurance?
You'll want to start considering your options when you're about 11 months into your existing contract.
At this stage you should soon be receiving a renewal offer from your insurer, if you haven't had it already.
This will give you more time to shop around and ring your existing provider to see what they can offer you.
Even if you do end up staying with your existing provider, it's important to shop around to make sure you are getting the most appropriate cover and fairest price for your needs.
RAC Comprehensive Car Insurance Plus has been given a 5 Star Rating by Defaqto. Get a quote online today.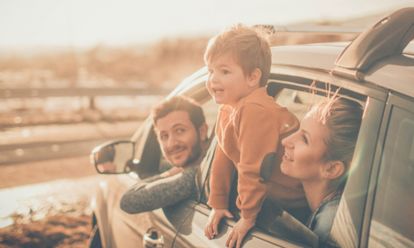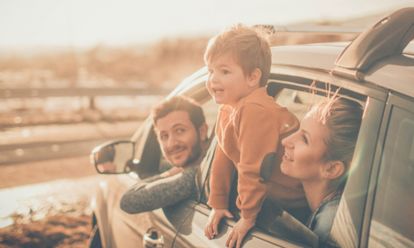 Insurance auto-renewal
You'll find that many insurance policies have an auto-renewal clause that allows providers to continue your cover for another year, unless you tell them otherwise – if you're not sure about yours, then check.
Insurers will usually tell you that your policy is about to auto-renew. This will usually happen at least 21 days before your annual policy ends.
Auto-renewing your car insurance is not necessarily cost effective. Yes, it will save you time as you won't have to shop around but, you're at risk of hikes in insurance prices across the market.
Even if you haven't claimed in the last year, your no-claims bonus will still continue to grow no matter who you purchase your insurance with.
With this in mind, you should consider the amount of discount you could be entitled to when shopping around. But a price reduction in your premium is not always guaranteed.
How to cancel an auto-renewal policy before it rolls over
You may need to know how to cancel car insurance renewal before it rolls over. This should be simple enough.
You'll be notified of when your policy will auto-renew at around 21 days before, depending on your provider.
Within this time, you have the right to cancel your car insurance policy and switch providers. Most insurers prefer you to do this over the phone.
Simply contact your current provider and tell them you wish to cancel your existing car insurance policy from your renewal date.
If you still require cover beyond this date for your car, make sure you've agreed cover with an alternative provider. You'll need to ensure that there is no gap, so tell your new insurer when your existing cover runs out.
How to cancel an auto-renewal policy after it rolls over
If you've noticed your policy has rolled over without you realising it, don't worry too much. You have a standard 14-day cooling-off period to leave your provider.
Be aware that if you cancel any time after your policy has auto-renewed there may be a charge.
During the cooling-off period, most insurers will let you cancel with a nominal fee. It's usually to pay back the cover you've used within those 14 days.
This said, there are some companies who have been known to bill an additional charge for you wanting to leave, so be aware of this.
If you want to cancel your car insurance after the cooling-off period, you will have to pay a cancellation fee, which can be much higher.
You must remember that it still may work out cheaper to pay the cancellation fee if you find a fairer price for your premium elsewhere.
Breakdown cover from just £7.95 a month*. Plus up to £150 of driving savings!
When should I receive my car insurance renewal?
If you are looking to renew your car insurance, you will receive a notification - either via email or post - between 28 and 21 days from the renewal date. With some providers you can set reminders to do this earlier.
How do I find out my car insurance expiry date?
You can visit the GOV.UK website to see when your insurance and car tax expire. You'll need to contact your insurance provider to either renew or leave for another car insurance company.