Finding the perfect family car is no small feat.
There are car seats to consider, storage spaces to size up and budgets to break down. But don't fear, we'll walk you through some of the things you should look out for before signing your name on a new logbook.
If you're not sure about the perfect vehicle for your needs, our list of the best cars on the market should help you make a decision that all the family can agree on.
Things to consider when buying a family car
Safety
One of the easiest ways to understand the safety of a car is to check its Euro NCAP score. The star rating offers a quick overview of a vehicle's safety credentials but parents with young children should take a closer look at the child occupant protection scores.
Entertainment
Anyone who's 'enjoyed' a long road trip with the family will tell you about the importance of keeping the kids entertained. Thankfully, plenty of cars feature easy mobile connectivity to play everyone's favourite songs and audiobooks, and some models offer a little extra.
Functionality and practicality
Boot space, legroom, number of seats – you'll need to check all of these when deciding on your next family car. Our list below looks at all of the practical features that matter to help you make up your mind.
Budget and economy
Money-conscious families should look at both the cost of a new car and its running costs. Fuel efficiency and miles per kWh add up over time, so make sure you compare your options thoroughly.
The best family cars
Skoda Octavia Estate
If storage is your priority, you can't go wrong with the Skoda Octavia Estate. With the rear seats folded down, there's a huge 1,700 litre boot to fill and 640-litres of space with the seats in the upright position. Generous legroom at the back and enough clearance for a tall passenger in the middle seat, means the car is perfect for older kids too.
Neat touches include phone storage pockets on the front seatbacks and the option for larger headrests and a blanket with a 'sleep package'. There's even an ice scraper and tyre tread depth gauge in the fuel filler flap.
Price: £23,250 - £38,520
Fuel economy: 39.2 - 282.5 mpg
Great for: Boot space
Read our Skoda Octavia Estate review
Breakdown cover from just £7.95 a month*. Plus up to £150 of driving savings!
SEAT Leon
Winner of the best family car 2021, the Seat Leon has an impressive safety record, and scores 88% for child occupant protection (the best score on our list) and 92% for adult occupant protection from Euro NCAP.
With large footwells and plenty of headroom in the rear, the car is perfect for ferrying adults as well as kids. Your little ones are well catered for too, with ISOFIX seating available on the passenger and rear seats. Android Auto and Apple CarPlay comes as standard across the range.
Price: £21,410 - £36,770
Fuel economy: 39.2 - 256.8 mpg
Great for: Safety and all-round performance
Read our SEAT Leon review
Dacia Duster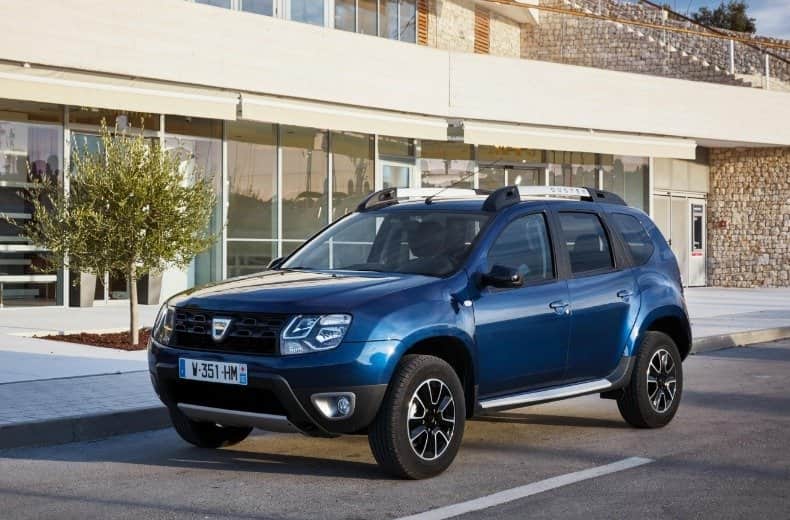 Spacious, practical and above all, affordable. Dacia's family SUV starts at around £14,000 and should be your number one choice if you're on a tight budget. The decent-sized boot provides all the space the average family needs for everyday journeys and there's a 60,000 mile warranty for added peace of mind.
There's plenty of headroom in the interior with ISOFIX fittings available on the outer rear seats and, thanks to the raised driver position and large windows, the car offers a fantastic view of the road.
Price: £14,085 - £21,480
Fuel economy: 33-60 mpg
Great for: Affordability
Read our Dacia Duster review
Volvo XC90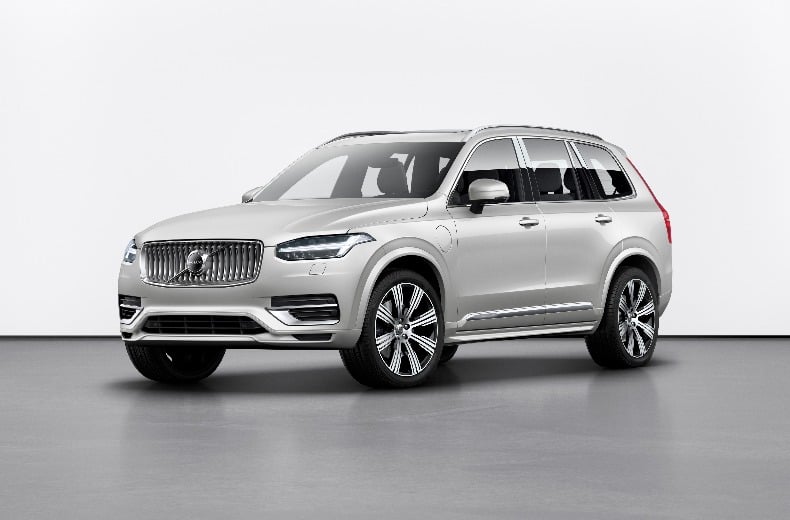 Available in hybrid and mild-hybrid options, the XC90 also comes equipped with a world-first air cleaning system, designed to clean 95% of hazardous particles in the cabin.
The smart tech doesn't stop there. Volvo's premium SUV offers emergency assisted braking, a blind spot information system and 360° parking view. Entry level models include leather seats to help clean up after the little ones and the minimalist and spacious interior fits a handy seven seats without compromising on boot space.
Price: £57,495 - £76,775
Fuel economy: 26.2 - 235.1 mpg
Great for: Seven-seat luxury
Read our Volvo XC90 review
Tesla Model 3
A Tesla might not be the first car you think of when looking for a new motor for the family but what kid wouldn't be happy to be picked up at the school gates by an-all singing, all-dancing EV?
We could talk about the impressive child occupant safety score of 86% or the surprisingly roomy 425-litre boot, but the Model 3 stands out from other cars on this list because of its fun factor. Just ask any kid who's tested their skills on the Beach Buggy Racing game using the steering wheel and massive 15-inch touchscreen.
The perfect car to teach kids about the benefits of clean air but maybe not through the Emissions Testing, or 'Fart Mode'.
Price: £49,990 - £59,990
Fuel economy: 3.8 - 4.4 miles/kWh
Great for: Good clean fun
Read our Tesla Model 3 review
Ford Focus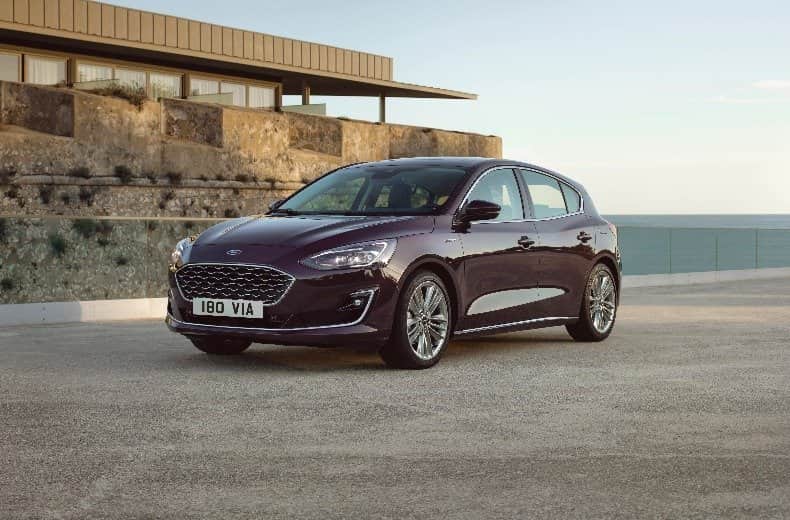 Parents with older kids should pay special attention to the Ford Focus. The hatchback offers plenty of legroom in the rear for growing teenagers and smart technology for stress-free car sharing. Ford MyKey allows a parent to set a maximum speed limit, seatbelt reminders and even control the volume of the stereo.
The little ones are well looked after too, as the vehicle scores an impressive 87% for child occupant safety from Euro NCAP. Environmentally conscious drivers should keep an eye out for the mild hybrid option.
Price: £22,655 - £29,815
Fuel economy: 39.2 - 67.3 mpg
Great for: Stress-free car sharing
Read our Ford Focus review
Mercedes E-Class Estate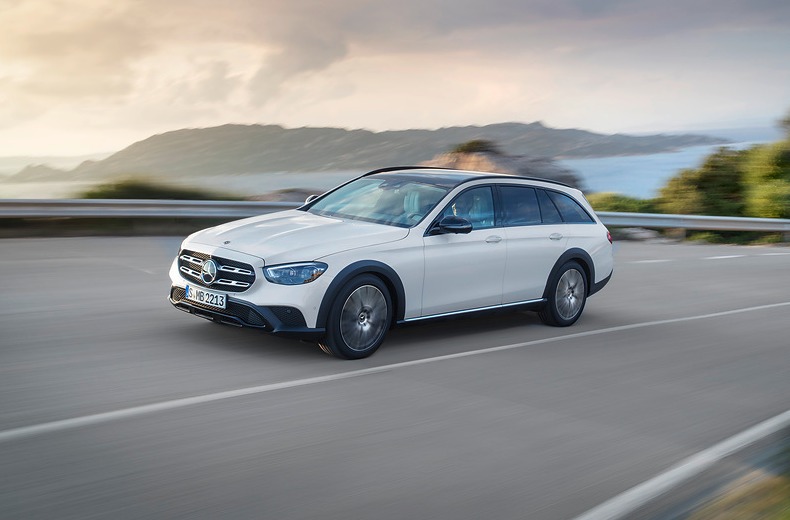 The second estate on our list offers a typically generous boot – a whopping 1,820 litres of space with the back seats folded down. Despite this, the ISOFIX seats and the wide-opening doors, it isn't practicality that steals the show.
The German manufacturers have built one of the most luxurious family cars on the market in the E-Class, with a breath-taking interior that wouldn't look out of place on a high-end limo. Expect two 12-inch displays and a smart sat-nav system that uses a live video feed for augmented reality direction-giving.
Price: £42,110 - £101,565
Range/Fuel economy: 22.6 - 201.8 mpg
Great for: Luxury and boot space
Read our Mercedes E-Class Estate review
Join the RAC and get breakdown cover. Our patrols fix 4 out of 5 vehicles on the spot, with repairs done in just 30 minutes on average.