The first airbags began springing up in cars in the 1950s and have gone on to become a standard safety feature that have saved thousands of lives.
The inflatable cushions come in many shapes and sizes and appear in a growing number of locations in our cars.
Here, we look at how they work, what happens when they go off and how effective they are in protecting drivers and passengers alike.
What are airbags?
Airbags are an inflatable cushion designed to minimise injuries to drivers and their passengers. During a collision they inflate quickly to protect people inside a car from hitting hard surfaces such as steering wheels, dashboards and each other.
The safety features are designed to be used with seatbelts and crumple zones – areas of a car designed to absorb the impact of a collision – to improve car safety.
How do they work?
A modern airbag is made up of three parts:
impact sensors
an inflation module
the bag itself
Impact sensors at different parts of a car will monitor the direction and severity of an impact to decide if, and which airbags need to be deployed. Inflation modules then inflate the fabric bags in 25 milliseconds at speeds of up to 160mph.
The idea is for the bags to be fully inflated and provide the driver and passengers with a cushion between hard surfaces. The bags immediately deflate to allow people to leave the car or for emergency services to respond to a situation.1
Where can you find them?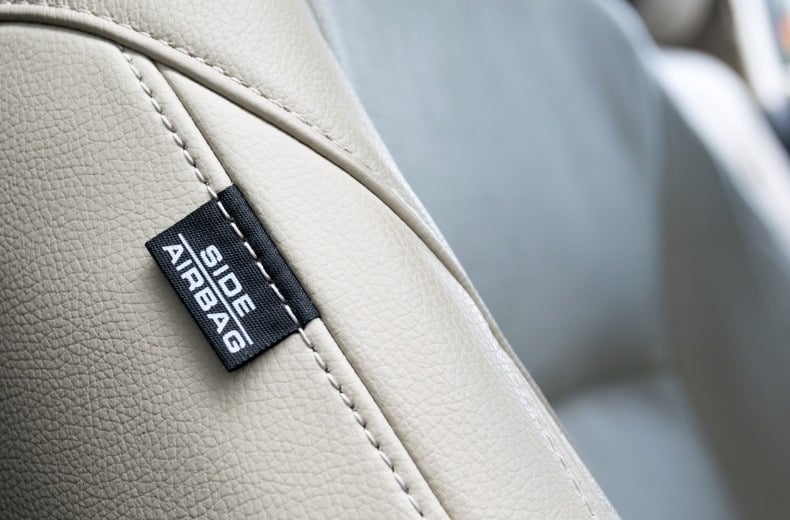 When many of us think of airbags, we usually picture them inflating from our steering wheels. However, car manufacturers are fitting the bags in more places than you might think:
Frontal airbags - found in the steering wheel and dashboard in front of the passenger's seat
Knee airbags - these are found beneath the steering column for the driver and at knee height on the dashboard in front of passengers
Side airbags – these inflate from the doors of the car if the impact sensors detect a lateral, or side-on collision
Centre airbags – your best defence against head contact between passengers and drivers, these inflate between the front two occupants during a lateral collision (sometimes known as 'far-side airbags')
Curtain airbags – deploy from the roof or headliner above the doors and windows to protect people's heads
Seatbelt airbags – not as common as other airbags on our list, these provide extra protection for people's torsos during a crash
Not all airbags are made equal, especially in the USA, where they were once seen as a replacement for seatbelts rather than a second line of defence. American airbags are usually much larger and hold 60 litres of gas so must inflate much faster.
In 2012, the Volvo V40 famously included a pedestrian airbag under the bonnet panel. The safety feature uses similar sensors to conventional airbags to inflate a bag in front of the windscreen at speeds between 12 and 31mph. By covering part of the windscreen, the exterior bag protects pedestrians and other road users from impact with the car.
What happens when an airbag goes off?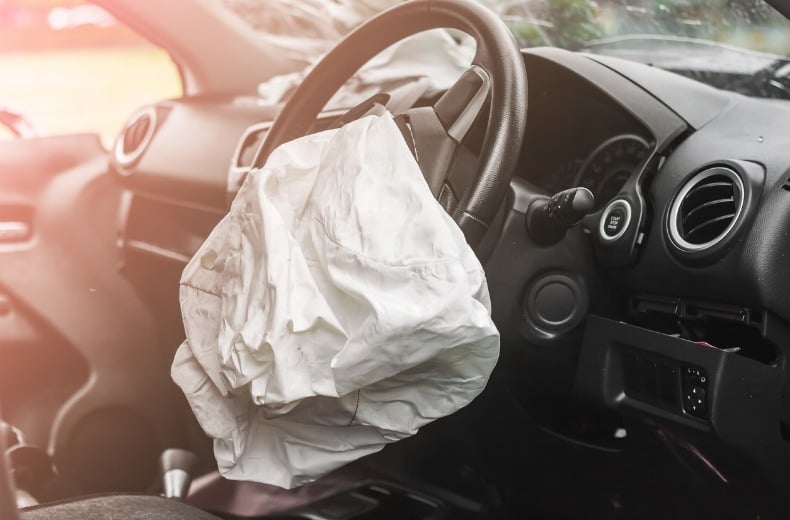 When an airbag goes off a chemical reaction will produce gas to fill the bag. The reaction, or explosion, may sound like a paper bag being burst but the sudden change is needed to inflate the airbag in time.
The bag will immediately deflate to minimise any impairing of your vision and to make it easier to exit your car. The inflation module generates a lot of heat and some people may suffer minor burns.2
How effective are they?
Studies show that airbags are very effective when it comes to reducing fatalities and injuries in crashes.
A major study of collisions between 1985 and 1993, found that airbags reduced fatalities by 24% in frontal crashes and 16% in all types of crashes.3
According to the United States' National Highway Traffic Administration frontal airbags alone saved 50,457 lives from 1987 to 2017.4 The figure is likely to be much higher if airbags in different locations were also included.
Should you service your airbags?
Airbags should last as long as the vehicle they were originally fitted to.
Despite initial ideas that they had a shelf life of around 10 years, the Society of Motor Manufacturers and Traders changed their advice on their lifespan in 2010.
The industry body said that the service requirement has been "totally phased out" because airbags had stood the test of time and were intended to last the lifetime of a car, unless damaged, without the need for servicing.5
The only time you need to check your airbags is when the warning light illuminates on your dashboard. If it does, you'll need to visit a trustworthy garage.
It's easy to book a service online at one of our local approved garages. Find a trusted local garage with the RAC stamp of approval.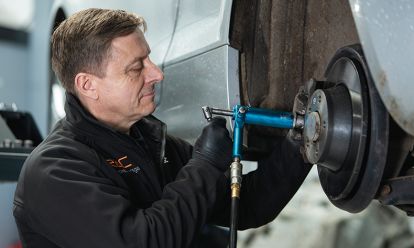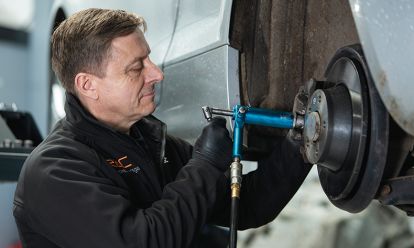 Can I get airbags checked in a normal service?
Although a car service may vary by garage, most will not check your airbags.
If you've noticed your airbag warning light has turned on, or have other concerns about your airbag, you should point the specific problem out to a trained mechanic.
Can I remove airbags myself or switch them off?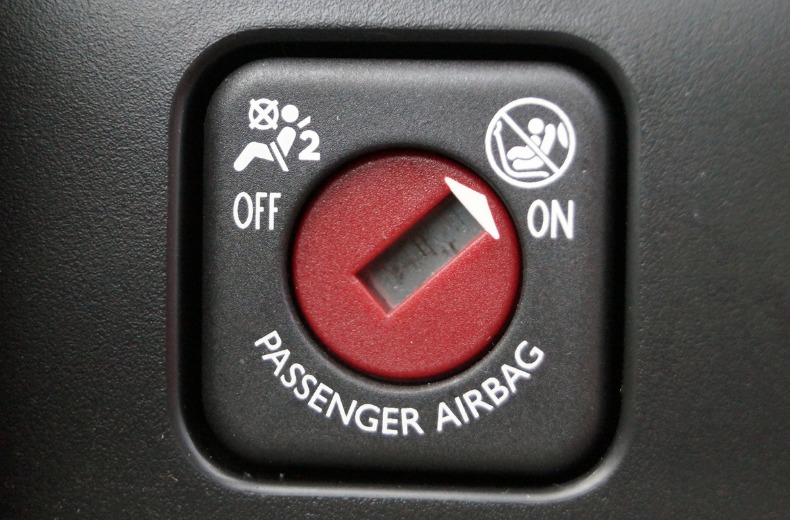 Some cars have a switch that allows drivers to switch off their airbags. The decision shouldn't be taken lightly and should only be used if the airbag poses a safety threat to vulnerable passengers.
If you do use the switch, make sure that you turn it back on when it's safe to do so – otherwise, the next person to use that seat will be more vulnerable to injury.
Some manufacturers might agree to disconnect your airbag or install a cut-off switch but will probably ask the vehicle owner to take responsibility for any effect the decision has on other drivers and passengers.
All airbags should be reconnected before a car is sold.6
Can you replace an airbag?
Airbags can be replaced but it's best to enlist the help of a trained professional. It's also important that you never use second-hand airbag parts.
The safety features could save your life in an accident one day, so you want to be sure that they're fitted properly.
---
1. https://www.rospa.com/media/documents/road-safety/airbags-factsheet.pdf
2. https://www.rospa.com/media/documents/road-safety/airbags-factsheet.pdf
3. https://pubmed.ncbi.nlm.nih.gov/7723081/
4. https://www.nhtsa.gov/equipment/air-bags
5. https://www.telegraph.co.uk/motoring/news/8078919/Out-of-date-airbags-should-not-need-replacing.html
6. https://www.childcarseats.org.uk/choosing-using/airbags-and-child-seats/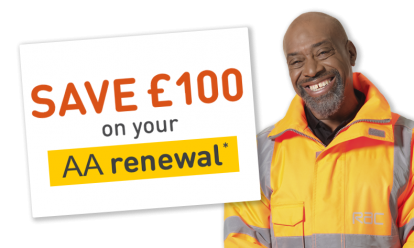 Save £100 on your AA renewal when you switch to a 24 month RAC Breakdown Cover plan. Join the UK's best breakdown provider as voted by Auto Express drivers 2021.