If the very thought of TV repeats, Christmas jumpers and endless leftover turkey has you groaning in dread, why not consider getting away from it all this Christmas? There was once a time when a holiday during the festive season was unthinkable and reserved for the wealthy or famous. However, the demand for low-cost travel, seasonal package holidays and winter sun has made getaways during the Christmas holiday quite commonplace in the UK today. In fact, Christmas holidays have been one of the fastest travel trends in the last few years.
So, where are the best places to escape to this Christmas? Find our quick destination guide below and pick out the perfect place to spend this holiday season.
Short And Sweet - Christmas Sunny Short Haul Destinations

So, you want to get away, but you don't want to spend hours in the air? The good news is that there are many Christmas destinations that are a relatively short distance away yet still boast some sunshine this time of year. Take the Canaries for example. Tenerife and neighbouring Lanzarote are less than five hours away and offer sun, fun and plenty of restaurants. Whether you want to spend Christmas Day on the beach or you plan to travel just after Christmas, you will find plenty of deals available in December and January.
Madeira, just north of the Canaries, is also a great yuletide destination and offers traditional countryside accommodation, plenty of great walks and an abundance of local dining establishments.
Have Yourself A Very Tropical Christmas
The Caribbean might not immediately conjure up visions of Christmas, but it is a very popular seasonal holiday destination. In less than eight hours you could be soaking up the rays and listening to the gentle sound of Christmas carols being played out on steel drums. For the best deals, take a look at Cuba and the Dominican Republic. Here the locals get together and celebrate the holiday season with real gusto and they will make sure you are included in all of the festivities. If you are looking for an adults only hotel, Sandals has plenty of hotels across the Caribbean.
On Single Trip or Annual Multi-Trip policies worldwide for RAC Members and Car Insurance customers. T&Cs apply.
Christmas Holidays With Children In Tow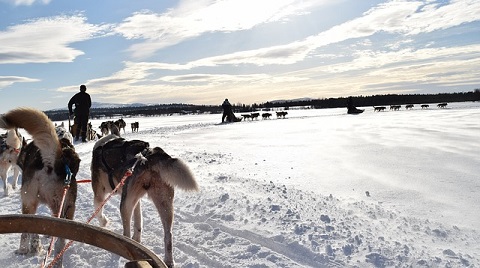 What would Christmas really be without snow, excitement and a special visit to the big man himself? Lapland holidays have become very popular in recent years and with good reason. Here you can arrange everything from a stay in an ice hotel to a husky ride to visit Santa in his workshop. What's more, many resorts also offer skiing and other winter sports giving you the freedom to plan your Lapland holiday your way. Other winter destinations include Iceland, Norway and St Petersburg in Russia. If you are going to be planning any winter sports, make sure your travel insurance policy includes winter sports cover for you and your equipment.
Experience The Magic Of The Berlin Christmas Market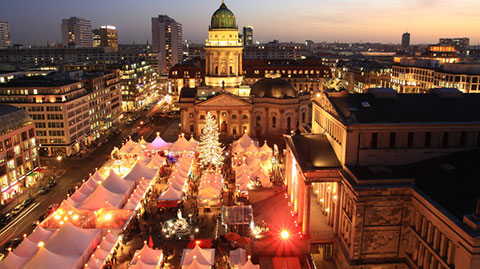 Christmas shopping doesn't have to be boring, and in Berlin it is anything but. At the Berlin Christmas Markets, you can experience the real magic of Christmas whilst sipping on a glass of gluhwein wine or hot cocoa as you browse the many stalls. The Charlottenburg Palace Christmas Market runs for 35 days from 23rd November, giving you plenty of time to book your visit before the peak season and get all of your Christmas shopping completed early. With over 150 vendors selling their wares, you are sure to find what you are looking for. Arts and crafts, wooden decorations, handmade toys and beautiful ancient handicrafts are just some of the things you'll find just a short flight from home.
If you choose to escape the UK this Christmas, don't forget to get covered with RAC Travel Insurance.