Honeymoons, Road Trips and Airplanes!
When we launched the original #RACRoadTrip competition around a month ago - at the start of June, we asked all of our fans across social media to send us their ultimate road trip images. We had so many amazing entries, but one in particular stood out.

The image was of a very tall man towering out of a vintage Fiat 500 with the caption:

"A 6'6 ft husband in a Fiat 500 lead to many happy days as we toured France on our honeymoon in 1959"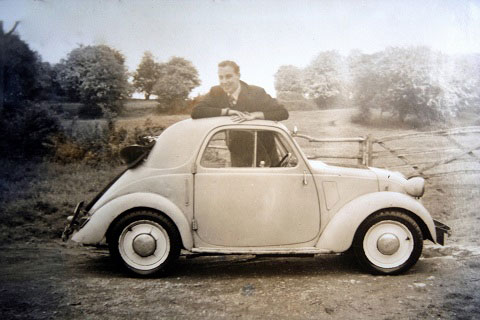 A great image in its own right, but we couldn't help but be intrigued by what adventures the couple had encountered while touring France in 1959. After announcing the image as our grand prize winner, we spoke to the very lovely Fiona who had entered the image.

She explained

"The pictures are actually my parent's photos but I have attached a whole series of photos from that road trip honeymoon."

We are so glad that Fiona decided to share the images with us. Not only did it feed our intrigue, but it gave us a wonderful insight into what must have been an amazing trip. It encompassed everything we were hoping to see when we started the competition.

Here is the story of Fiona's parents, Archie and Eve Conner and their ultimate road trip.

A road trip has to start somewhere. This particular road trip began not in a car but in a plane (as you do)! The loved up couple boarded a plane that would take both them and their car across to Toulouse. "Apparently it was the only car on board" Fiona says, "they can't remember how that came to be [the flight]. They are now 84 and 78 but still a lovely, lively adventurous pair"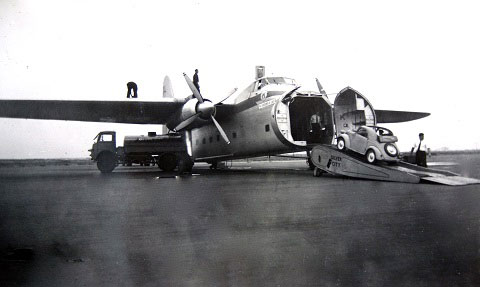 Off to a flying start! A flight to Toulouse to start the Pyrenees road trip honeymoon in 1959.

Once in France they drove up the Pyrenees and into Andorra. The journey looks incredible, but as Fiona explains it wasn't as easy as it might look.

"It [the road] was on these hairpin mountain roads, that they had to sometimes go into reverse and tackle the roads backwards"

All this while also driving in a foreign country "the mad Brits were seen reversing up the mountains on the 'wrong side!"

All of this could not have been an easy task, but that wasn't going to hold back the adventurous duo!

Fiona continues,

"They were on a tight budget so camped and cooked as they went. You'll see the 'luxury' tent and cooking facilities."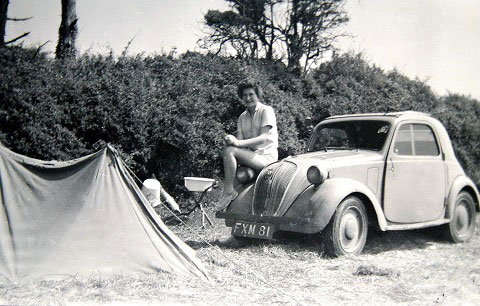 The Budget was really tight so camping and living on French or Spanish sausages was the way.

When traveling, as you can imagine, you make a lot of friends. Archie and Eve met one very special friend that was of the four legged kind. As she explains:

"Food was mainly French or Spanish sausages as these could be easily cooked on their campfires. They were even adopted by a stray dog on one overnight camp, mainly due to my dad giving him some sausage titbits."

Unfortunately the dog saw this as chance to join the trip and who could blame him.

"When they were packing up in the morning the dog climbed into the car and refused to budge from the passenger seat. Sadly there really was not an inch of space so the sad dog HAD to be left behind!"

It is not a surprise they had no room for the little pooch. At 6ft 6, Fiona's father, Archie, towered above the tiny Fiat 500 and her Mother, Eve, at 5 ft 10 - well, it all made for a cosy road trip!
So it's lucky that the car was a convertible…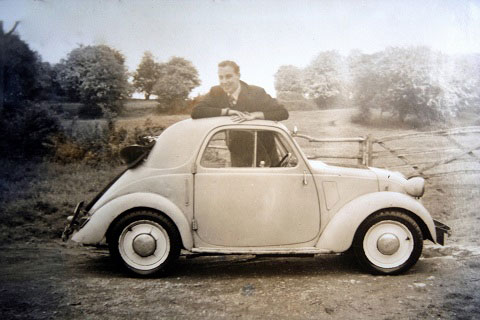 Archie and his little car 'shoes'

No matter what road trip you go on, make sure you are always prepared.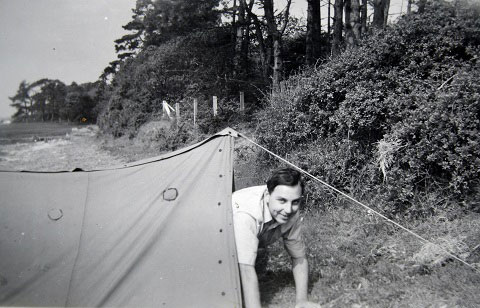 Archie setting up camp.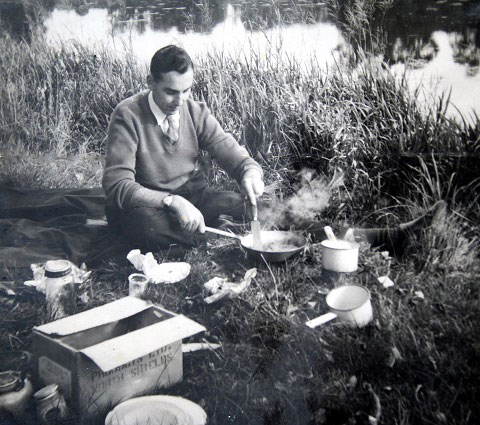 "I love the fact that my Dad still wore a shirt and tie whilst camping and that my Mum used her girl guide skills to make the washing bowl stand out of branches."

As the happy couple made their way down through France, they were lucky enough to enjoy more than just camping. With a number of stops to the beautiful beaches in the South of the country, they enjoyed a spot of surfing!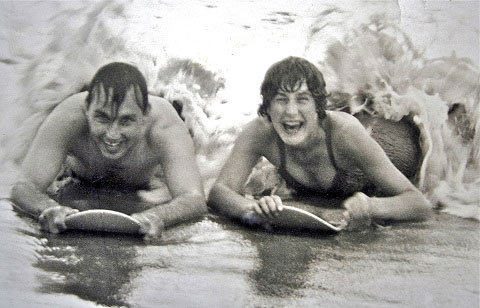 Mum and Dad Surfing enjoying the south of France beaches

Once over the mountain passes, they rolled on down into Spain, and enjoyed a bit of Flamenco dancing!




This incredible journey saw Archie and Eve travel through three European countries and cover over 1,000 miles.

Fiona concludes:

"You can see from the photos that they were happy, free spirits. They later had 3 children (I'm their youngest) and were and still are amazing hands-on parents.

We were always off for family adventures and I owe my own adventurous and enthusiastic outlook on life to them."

We think Archie and Eve are amazing and thank Fiona for sharing their journey with us. It highlights how special a road trip is and why everyone should hit the road to experience something special.

Archie and Eve are still on their adventures after just returning from holiday with their family in the Dominican Republic, but one thing is for sure - their honeymoon experience is a once in a lifetime journey!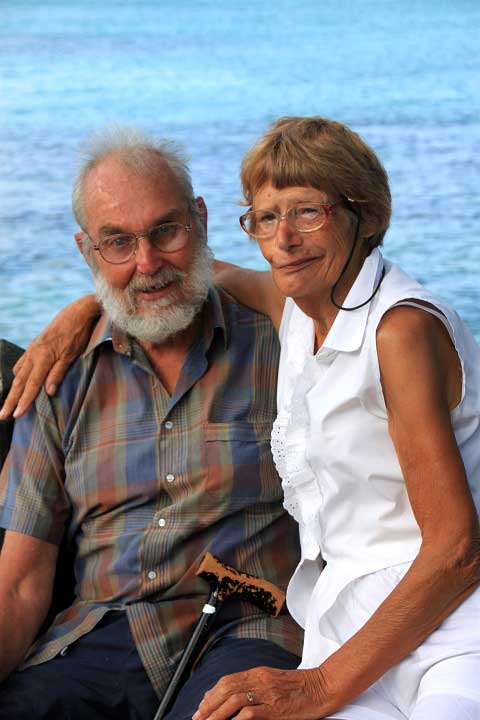 Archie and Eve enjoying a holiday to the Dominican Republic last week.

----------------

Have you enjoyed a trip as amazing as Archie and Eve's? If so, the #RACRoadTrip competition is back open and we are giving away a number of weekly prizes, as well as a £1,500 ultimate road trip package grand prize. To find out more head to our Facebook page or go straight to the app to enter: http://bit.ly/1qVlZaz

Thankfully Archie and Eve didnt need to use European Breakdown cover on their trip! However, we recommend you protect yourself in-case of a breakdown with our cover from just £5.