Why go there
The crown jewel of this drive is the Westonbirt National Arboretum, situated in the heart of the Cotswolds. Internationally renowned for its autumnal display, visitors flock to Westonbirt from all over the globe to marvel at the largest collection of maple trees in the UK. Over 18,000 Japanese maples, Korean maples, sugar maples and other rare species explode every year in what is best described as a natural firework display of vibrant oranges, yellows and reds.
What to do
Instead of opting for the more direct A46, take the more scenic B4066 from Stroud; this takes you along striking country lanes lined by turning trees, until you reach Westonbirt itself, the perfect spot for a leisurely picnic.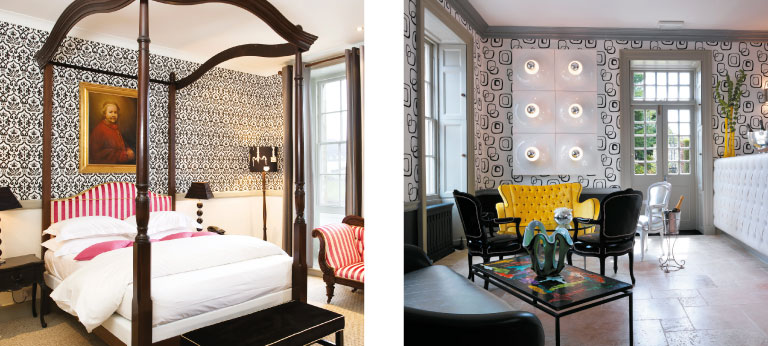 Where to stay and eat
Located in the stunningly beautiful Cotswolds village of Painswick, Cotswolds88 feels like an exercise in contradictions – but in a good way. From the outside, it appears to be the epitome of historical significance and composed restraint. However, this is in stark contrast to the edgy, tongue-in-cheek interior, where you'll find chrome mannequins and zebra print couches competing for your attention. Clearly influenced by the latest trend of blending chill-out space with luxury, Cotswolds88 is unlike anywhere else in this generally understated part of England.