Why go there?
Set against a wetland landscape imbued with legends of kings Arthur and Alfred, the great autumn gathering of starlings is one of Europe's wildlife epics.
Each year, from November to January, they choose one of three reedbed wildernesses over which to perform their balletic skydances: the RSPB's Ham Wall reserve, Shapwick Heath NNR or Westhay, Somerset Wildlife Trust Reserve.
As dusk gathers, flocks of these short-winged dark birds seem to flow from horizon to horizon, joining with other squadrons to form swirling, ever-changing shapes in the airspace above the reeds. Several hundred thousand birds swooping and turning in perfect synchronisation is unforgettable.
Finally, as if a giant plug has been pulled, the birds funnel into the reedbeds to roost, leaving the sky filled only with their haunting chuntering.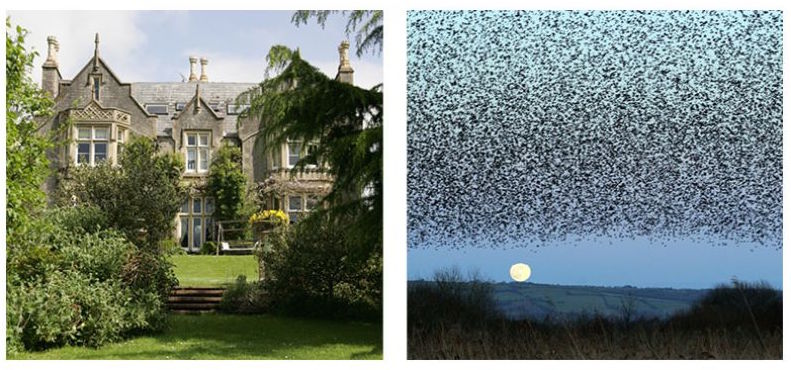 Where to stay
Beryl (Hawkers Lane, Wells, BA5 3JP) is a 19th-century Gothic mansion set in 13 acres on the edge of Wells. Beryl has a warren of unique, antique-filled rooms and is a perfect base to explore the medieval streets and quirky shops of Wells – an ideal contrast to the wild Levels beyond.
How to get there
Take Junction 23 of the M5 and head east along the A39. At Glastonbury, take the B3151 back west into the Somerset Levels. After about three miles, you'll reach Meare. Turn left into Ashcott Road. After about two miles, you'll reach the RSPB car park at Ham Wall.
Images: National Trust Images, Alamy, Shutterstock, Corbis