Ski holidays can be some of the most fun, exhilarating and memorable holidays you will ever experience, but it's no secret that they aren't exactly cheap.
There are ways, however, you can still enjoy a week on the slopes and not totally break the bank.
Here we look at five resorts that typically offer more reasonable prices and ways to save money further when you're out there.
La Tzoumaz, Switzerland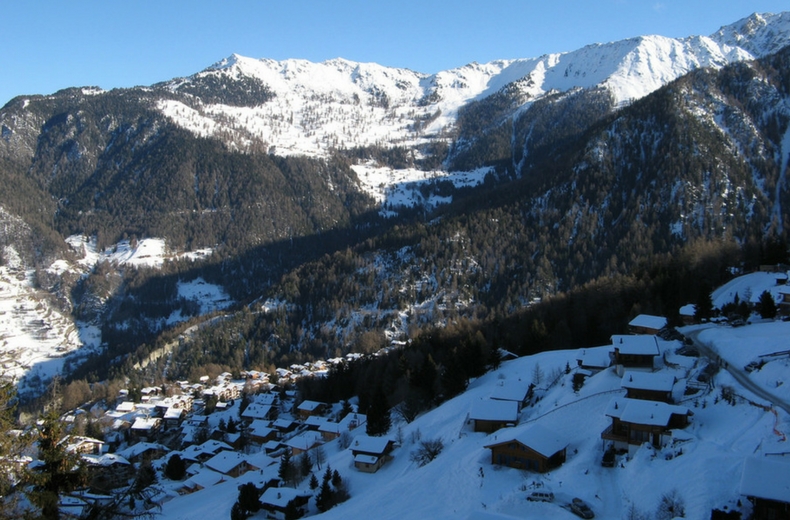 Across the way from Verbier - one of the most expensive ski resorts in the world - lies La Tzoumaz, a much cheaper option in comparison.
From here you'll still have access to Verbier's enviable ski runs, but with the benefit of cheaper accommodation in a wonderful location.
The crowd-free slopes in La Tzoumaz itself are also cheaper and well worth sticking around for.
St Martin de Belleville, France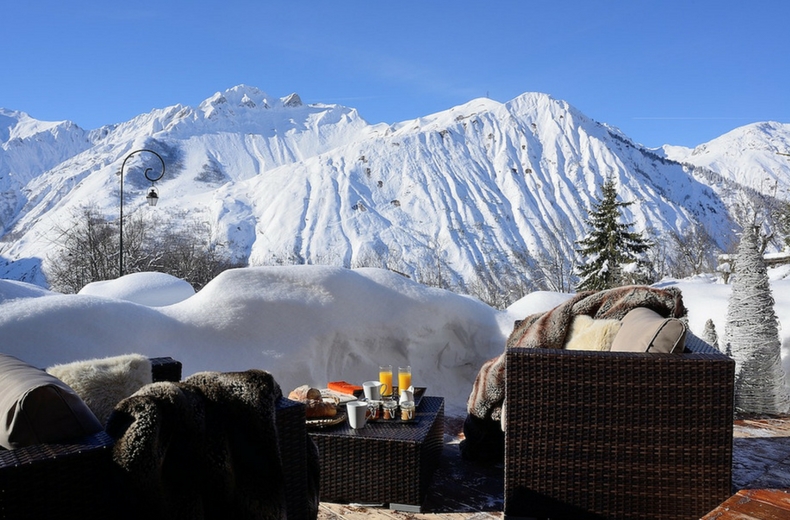 Situated in the Three Valleys (Meribel, Courchevel and Val Thorens) ski region, St Martin de Belleville is one of the most reasonably priced resorts in France.
With 600km of piste available, low cost passes and excellent accommodation for a good price, it is easy to see why more winter sports enthusiasts are flocking to the region.
Many lodges offer king-size beds, an in-resort chauffeur and all meals for as little as £579pp per week.
The ski runs may not be within walking distance, but a refreshing stagger home or chauffeur-driven minibus to the runs is well worth that sacrifice.
Les Houches, France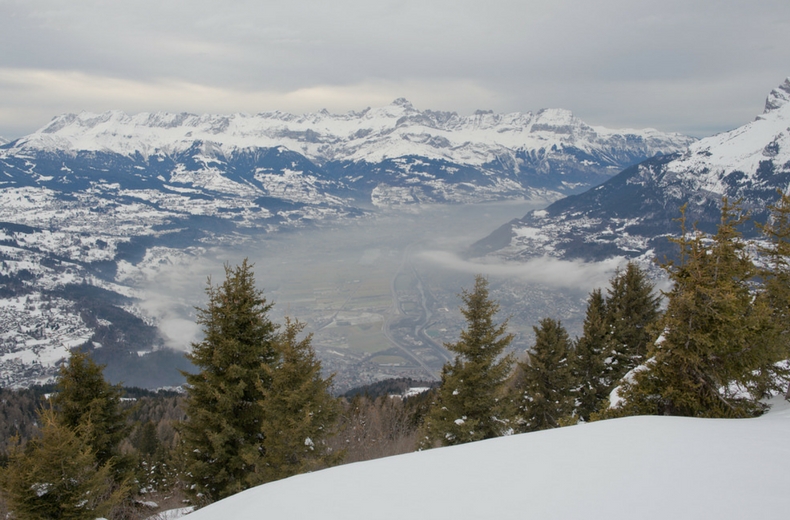 With outstanding views of Mont Blanc, and some of the best Alpine skiing available, Les Houches also offers some very affordable winter sports action.
This little town is popular with the locals, offers plenty of powder days and has some affordable hotel accommodation within two minutes' walk from the lifts.
There are also some very reasonable piste-side restaurants offering everything from bar snacks to an a la carte menu.
Ogden, Utah, USA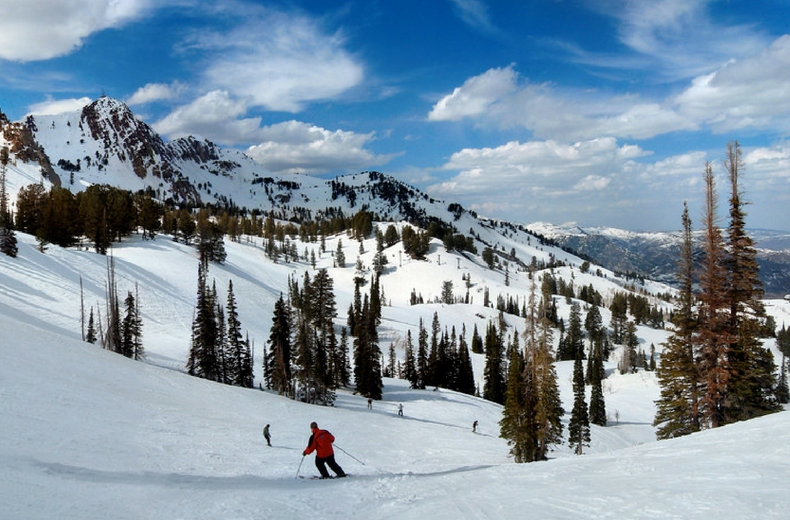 A skiing trip Stateside may sound expensive, but if you're smart you could just bag yourself the deal of 2017.
Ogden in Utah is close to Salt Lake City airport, and offers budget ski deals from as little as £11 a trip.
A day's lift pass also costs approximately £40, and offers access to some of the region's best powder snow. Budget accommodation makes Ogden one of the cheapest and most exciting ski destinations available.
Montgenevre, France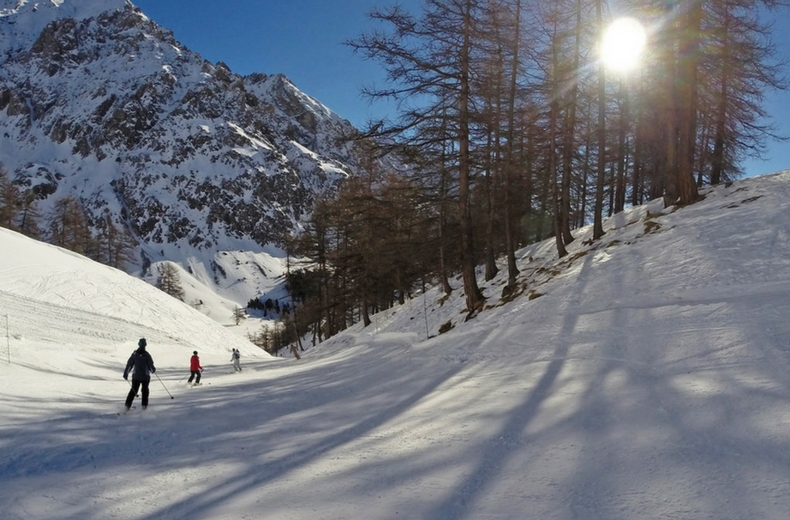 Montgenevre, is one of the most humble of winter holiday destinations and offers family-friendly runs and an excellent start for novices just taking to the snow.
Situated in the Italy/France skiing region, this area is located in a veritable powder pocket where some of the best snow falls each year.
READ MORE: Top five Austrian ski resorts
Top tips for saving money on your ski trip
If you're looking for a little downhill action, but need to travel on a budget, there are plenty of affordable winter holidays destinations with prices that won't steam up your goggles.
Whether you're a black run expert or a complete novice, we've put together some tips and travel ideas that err on the cheaper side of life. You'll still get access to fresh powder snow, great apres-ski and great accommodation, but all without breaking into a cold sweat.
So, get your skis on and follow us through our trail of some of the best cheap ski holidays on the planet and some tips on how to make some great savings.
Get kitted out for less
A ski holiday requires warm and comfortable clothing, and you could find you're spending hundreds of pounds before your trip has even started.
However, you don't need to spend a fortune on clothes you'll only wear once a year. Don't be afraid to ask around for winter sports clothing you can borrow, or to look out for charity shop bargains.
Many of the discount clothing stores are now starting to stock their own winter sports clothing lines, and you can always rely on the sales to snag a bargain.
It's worth checking out the temperature before you travel - many ski destinations are unseasonably warm and may not require you to put on so many layers. It's also a good idea to shop around for the cheapest deals for hire equipment in your resort, and to book online to secure further discounts.
Know the best times to travel
As with many other holiday destinations, there are peak times to travel to winter destinations.
When you travel will usually coincide with the peak times for snowfall, but January and March are a great time to catch some bargains.
Early season and last minute bargains are often available in the New Year and are worth looking out for. A few hours spent hunting for bargains could save you hundreds of pounds.
Look for catered accommodation
Eating out on your resort can be extremely expensive, so try to find package deals that include catering.
You'll have breakfast, lunch and dinner provided and it's also a great way to try different dishes and even have your favourite dishes cooked for you if you have an accommodating chef.
There are also many self-catering chalets on offer in most resorts, and supermarkets are often very reasonable.
Do you really need that lift pass?
Buying a lift pass is one of the most expensive outlays you can face on a winter sports holiday.
Before you fork out for passes for yourself, or worse for all the family, check whether you actually need one.
Some resorts don't charge for lifts up to the nursery slopes meaning novices can often get by without one.
Many resorts also let kids ski for free and offer mini passes to people who only ever head for the blue or green runs.
Ski in the afternoon
You'll find that most people head for the slopes in the morning, and this can often lead to discounts in the afternoon and also quieter runs.
Depending on where you go, you could save up to 50% by being an afternoon skier, and it's worth checking out prices before you travel so that you can plan your time accordingly. You'll also appreciate the lie-in!
READ MORE: Five Star Wars holiday destinations that are out of this world
Protect what matters with winter sports cover
Whether you are hiring equipment or taking your own, starting out as a novice or looking forward to thrashing down the black runs, winter sports cover is an essential consideration when you are planning a cheap ski holiday.
With the RAC's Winter Sports Cover you can enjoy the peace of mind of knowing your medical costs and equipment are covered, and that you're also protected for the annoying sides of skiing, such as piste closure.
Our basic cover also protects you for lost belongings, delays, lost luggage and much more.