We all love the sun, and with good reason. It's warm, it gives us a good dose of Vitamin D, and of course it's also responsible for giving us a healthy, sunkissed glow.
However, it's important to ensure you top up your tan wisely so that you don't risk your health in the process.
At the time of writing this article, the sun is being extremely elusive, only peeking out now and again.
That's not unusual for the UK, and our unpredictable weather is one of the main reasons holidaymakers head for sunnier climates every year.
To help you tan safely, and come back looking like a bronzed god or goddess rather than an embarrassed lobster, we've put together a useful guide for taking care in the sun.
It's all about exposure
Getting outside in the sunshine is actually very good for you, we all need a little sun to ensure we get a regular dose of Vitamin D.
In fact, you only need around 10-15 minutes of sunscreen-free sun exposure a day to get your daily quota. It's the prolonged, unprotected exposure that can lead to long term, serious damage.
Having the right protection to hand, applying the same amount every two hours, keeping hydrated, and taking a break from direct sunshine will help you to stay safe in the sun.
Here's something you may not know - the active ingredients in sunscreen actually need time to bond to your skin, so allow at least 30 minutes between application time and exposure to the sun for maximum protection.
the active ingredients in sunscreen actually need time to bond to your skin
Also remember to keep water on hand, especially if you are travelling on an excursion, or you will be away from civilisation for a while. Dehydration is especially dangerous, and can be brought on much quicker in hot temperatures.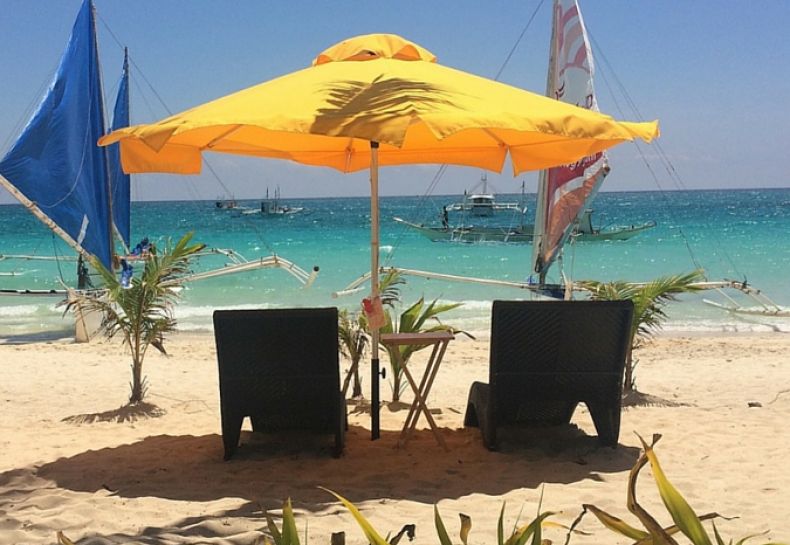 You've probably heard the saying "Mad dogs and Englishmen go out in the midday sun", and there is a lot of truth behind this.
The peak hours for UV rays are between 11am and 3pm, and so it's recommended that you spend less time in direct sunlight during these hours.
Even playing in the pool can be dangerous, especially since the sun rays can be reflected off of the surface of the water.
Why not intermingle dips in the pool or sea with relaxation under an umbrella or palm tree? Or take a long lunch break in the shade at this time?
If you do plan to spend more time outdoors during the hotter times, make sure you cover yourself with high-factor sun protection. You'll need at least a factor 30, and to remember to reapply every couple of hours, and also if you've been in the water.
Keep the little ones protected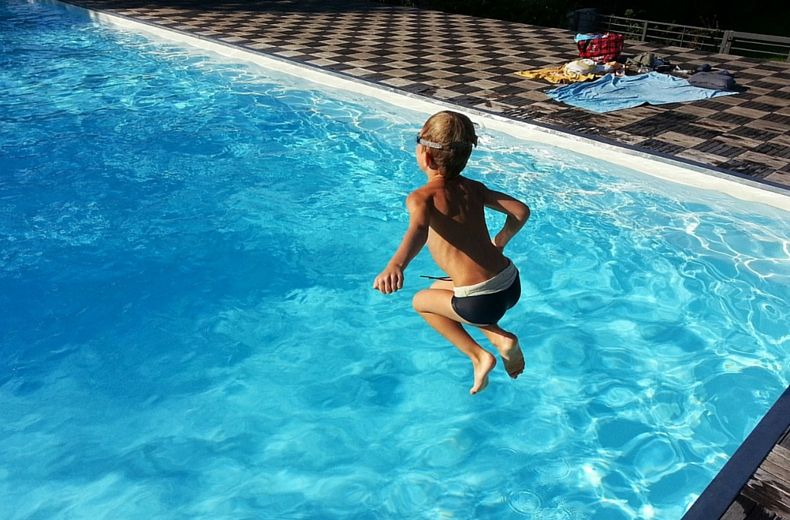 If you're travelling with children, and you're planning lengthy days on the beach, or outside in general, sun protection is essential. Stock up on good quality protective items such as UV 50+ clothing and sunscreen.
Hats and t-shirts on the beach are a must, and a UV resistant tent or beach umbrella will add an additional layer of protection without ruining the fun.
Again, hydration is also important, so keep lots of water and juice available.
Be prepared
If you're travelling to a destination with extreme temperatures, it's wise to plan ahead to ensure you don't get caught out.
Prolonged sun exposure can bring painful short term damage, and also possible long term damage if you don't take extra care.
Take sunscreen and aftersun wherever you go, and apply liberally in accordance with the advice on the product.
Sunburn, sunstroke and more serious burns can ruin your holiday, and so it pays to follow good sun care advice.
Travel insurance is also essential to protect you from medical costs should you suffer ill effects as a result of sun exposure, or any other medical condition.
Enjoy the sunshine
Most of all, enjoy the sunshine when you can. Staying sun safe is easy when you're prepared, and you'll thank yourself on your return trip when you're sporting a healthy glow rather than a red face.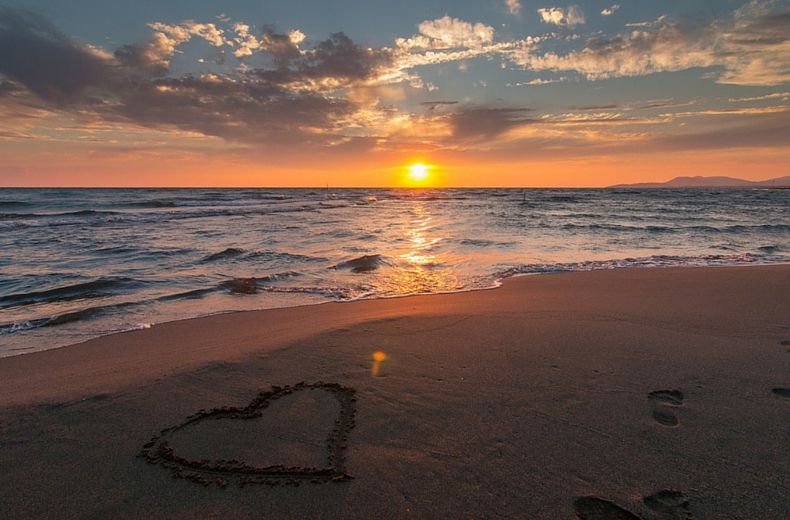 Taking out RAC Travel Insurance before your trip will ensure you are covered for medical care as a result of sun damage or exposure, and any other unexpected disasters.
With the right policy in place, you can have a trip that is memorable for all the right reasons.