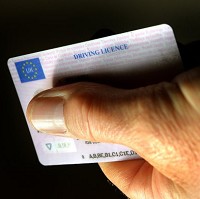 The Institute of Advanced Motorists (IAM) is urging motorists to bring themselves up to speed with one of the busiest-ever years for rule changes on Britain's roads.
The safety charity is concerned that several drivers are not aware about all alterations.
Different speed limits, driving licences and several other changes have come in throughout the year, with more to follow.
Among the first introduced were new drug-drive regulations which came into force in March.
They mean drug-driving offenders face a maximum of half a year in prison, an unlimited fine and a ban of at least 12 months if found guilty. The offence pertains to eight unlawful drugs as well as eight prescription ones with suspects being tested by "drugalysers" to test for cocaine, cannabis, LSD, ecstasy and other substances.
Prescription drugs such as morphine, methadone and diazepam were also assigned fresh legal levels.
The following month, April, saw new, higher speed limits relating to lorries. It means that HGVs travelling along single carriageways in Wales and England can now increase their maximum speed to 50mph from the old 40mph. Dual carriageway HGV limits were also hiked by 10mph to 60mph.
Law changes designed to make things easier for motorists, save administration time and tie in better with the internet also came into being.
These have allowed drivers to access data remotely. June, for example, saw the removal of the traditional DVLA driving licence paper counterpart to the new photocard.
March's "Make a Plea" initiative, meanwhile, saw motorists for the first time being empowered to reply to minor driving charges, such as speeding, via the internet.
Among further laws planned later in 2015 include September's legislation which will compel every 3.5 tonne-plus building vehicles and lorries to have standard safety equipment installed. Aimed at reducing road deaths among pedestrians and pedestrians, the Transport for London's Safer Lorry Scheme will see offenders face potential £50 on-the-spot fines and £1,000 court penalties.
October sees new rules come in which outlaw people lighting up a cigarette in cars containing children. Punishments are likely to be clarified nearer to that date.
Copyright Press Association 2015
https://tfl.gov.uk/info-for/freight/safer-lorry-scheme (Safer Lorry Scheme)