Should I tell the DVLA about my diabetes? Can I apply for a
Blue Badge
? What happens if I don't tell the authorities about my health condition?
Here we answer some of your most common health-related driving questions.
UPDATE March 2020: Due to the COVID-19 outbreak and subsequent social distancing and self-isolation measures put forward by the government, it is recommended for those with relevant health conditions to stay inside.
Please follow official advice about whether you should be leaving the house, let alone driving.
What to do if you have a health condition that could affect your driving
If you have a driving licence and develop a 'notifiable' medical condition or disability, or your condition/disability has worsened since getting your licence, you should tell the DVLA.
Notifiable conditions are anything that could affect your ability to drive, and can include:
diabetes or taking insulin
syncope (fainting)
heart conditions (including atrial fibrillation and pacemakers)
sleep apnoea
epilepsy
strokes
glaucoma
You can check if a health condition might affect your driving through the DVLA website, and can ask your doctor if you need to inform the DVLA about your treatment.
It's important to declare any medical conditions when applying for a car insurance policy and you should check with your provider if your health might impact your policy.
What if I don't tell the DVLA about a health condition?
Driving with some conditions is extremely dangerous and could increase your risk of causing an accident.
If you fail to tell the DVLA about a notifiable health condition you are liable to a fine of up to £1,000.
What if I don't tell my insurance provider about a health condition?
If you fail to tell your insurance provider about a health condition when applying for cover – or you fail to declare a condition that develops once cover is arranged – you could risk invalidating your policy.
Remember to share any medical information with your insurance provider in both situations to ensure you're fully covered.
Find out more ways you might accidentally invalidate your car insurance.
Will I need to reapply for a driving licence after declaring a medical condition?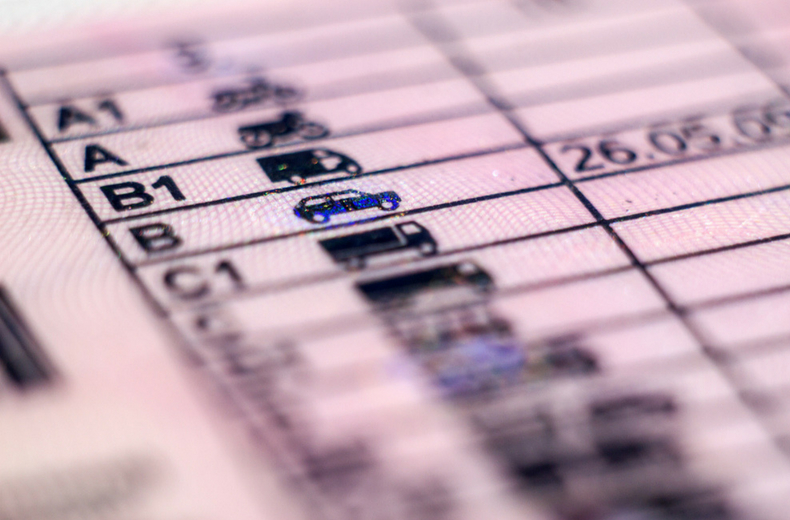 After you tell the DVLA about a notifiable medical condition they will assess your situation and decide if:
you need to get a new driving licence
you can have a shorter licence – for 1, 2, 3 or 5 years
you need to adapt your car by fitting special controls
you must stop driving and give up your licence
You can appeal the decision if you contact your local magistrate's court within six months or in Scotland, your local sheriff's court, within 21 days.
If you need to renew a shorter licence you'll receive a letter from the DVLA 90 days before it's due to expire, when you can renew online or via post.
If you gave up your licence because of a medical condition you'll need to see a doctor before reapplying for your licence to check that you're fit enough to drive.
Car insurance and health conditions
To understand how your health condition will affect your insurance cover it's best to check your policy wording or speak to your provider directly with any questions you might have.
Applying for a Blue Badge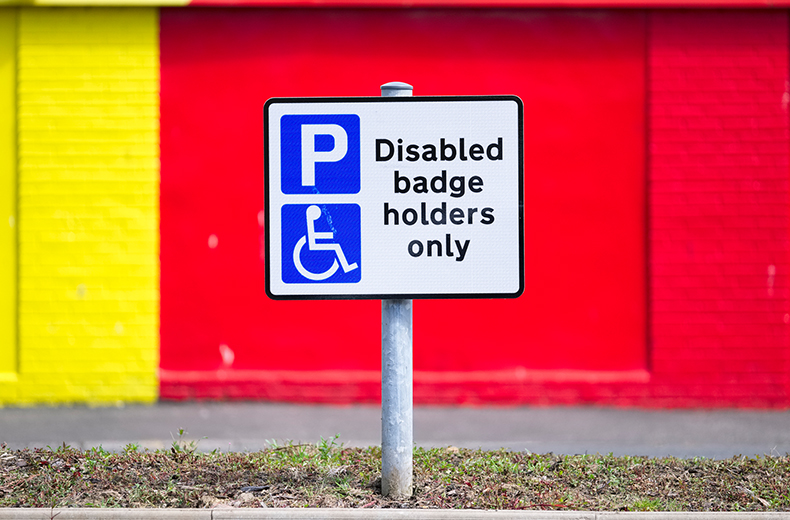 Your health condition may entitle you to get a Blue Badge.
If you're eligible for a Blue Badge you'll have to provide the following with your application:
a recent photo showing your head and shoulders
proof of identity (such as a birth certificate, passport or driving licence)
proof of address (such as a Council Tax bill or government letter)
proof of benefits (if you receive any)
your National Insurance number (if you have one)
the details of your current Blue Badge (if you're reapplying)
They cost £10 in England and £20 in Scotland, while they're free in Wales. How you pay will depend on your local council.
You can check your Blue Badge eligibility here and apply for one here.
Switch to RAC Breakdown cover and you can save £50 on your AA renewal.*
Applying for the Motability scheme
The Motability Scheme allows anyone receiving a higher rate mobility allowance to lease a car or wheelchair accessible vehicle.
If you are eligible for the scheme, simply visit a Motability car dealer – there are around 4,500 in the UK – and arrange an appointment with their specialist who will take you through a suitability questionnaire and fill out the application for you.
You'll need to provide:
your Certificate of Entitlement
a recent utility bill
driving licences of any drivers to be insured
a driver consent form for any proposed drivers who can't make it to the dealership
The Motability eligibility checker will let you know if you can apply for the scheme.
Car tax and health conditions
A health condition could affect the amount of tax you pay.
If you receive a higher rate mobility component of Disability Living Allowance (DLA) or an enhanced rate mobility component of Personal Independence Payment (PIP), you can apply for exemption from vehicle tax.
The car must be registered in the disabled person's name or their nominated driver's name.
Driving with a mental health condition
If you have a mental health condition you'll need to inform the DVLA using form M1. You may need the help of your doctor to complete it correctly.
Once the DVLA receives this information they may:
contact your doctor
arrange for you to be examined
ask you to take a driving assessment/test
The DVLA may decide that you need a new or shorter licence to continue to drive.
Driving with Alzheimer's or dementia
Drivers with Alzheimer's disease or dementia must tell the DVLA about their condition, using form CG1.
Although an Alzheimer's or dementia diagnosis isn't reason enough to stop driving, those living with the condition can find themselves struggling to keep an appropriate speed on the road, struggle to interpret what other road users are doing and react in time to avoid an accident.
Driving with anxiety
Drivers with anxiety should consult their doctor about how their symptoms and medication might affect their driving. This information should be shared with the DVLA, using the M1 questionnaire.
Panic attacks, especially those triggered by phobias associated with driving – for example, bridges, tunnels and large bodies of water – could prevent you from controlling a vehicle.
Driving with bipolar disorder (manic depression)
Drivers with bipolar disorder should consult their doctor about how their symptoms and medication might impact their driving. This information should be shared with the DVLA, using the M1 questionnaire.
Manic episodes may lead to reckless or aggressive driving, and depressive episodes can also lead to unsafe decision-making at the wheel.
Driving with broken limbs
Drivers with broken limbs should consult their doctor about how their injuries might impact their driving. If they are unable to drive for more than three months they must tell the DVLA using form G1.
An injury that hasn't fully healed will be particularly vulnerable in the event of a crash.
Driving with diabetes
Drivers with diabetes treated by insulin or other medications should consult their doctor about how their symptoms and treatment might impact their driving. If needed, this information should be shared with the DVLA, using the form DIAB1.
You can also report your condition online.
If your diabetes is treated by insulin you'll need to let the DVLA know if:
your treatment lasts (or will last) over three months
you had gestational diabetes and your insulin treatment lasts over three months after the birth
you get low blood sugar or a medical professional has told you that you're at risk of developing it
Drivers whose diabetes is treated by diet do not need to tell the DVLA about their condition.
The Government also provides a guide to insulin treated diabetes and driving and information for drivers with diabetes treated by diet alone.
Driving with epilepsy
Those with epilepsy must stop driving straight away. You must let the DVLA know of any epileptic attacks, seizures, fits or blackouts and send them a completed FEP1 form.
Your licence may be taken away with the possibility of reapplying depending on the type of attack you had.
The Government's website offers detailed advice for drivers who have suffered an epileptic attack across a number of situations.
Driving with glaucoma
Drivers with glaucoma don't necessarily have to tell the DVLA about their condition.
However, you must tell the DVLA if your glaucoma affects one eye and:
you have another condition that affects your other eye
you can't meet the visual standards for driving
Use form V1 to share your details.
If your glaucoma affects both eyes you can also use form V1 or report your condition online.
Running a car isn't cheap, but there are some easy things you can do to keep your costs down. Get these tips and more useful driving articles sent straight to your inbox now.