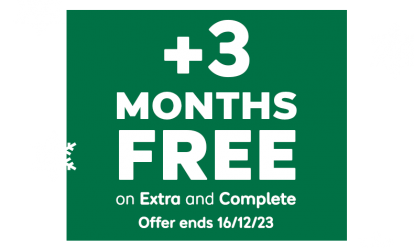 With 12 months of cover, new customers get an extra 3 months for free*.
*Added after 12 months, excludes Basic cover. New customers only. Ends 16/12/23, 7am.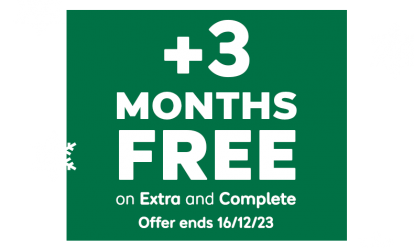 Volvo's XC60 is at its cleverest - and priciest - in Recharge T8 Plug-in hybrid form. Jonathan Crouch looks at the revised version
Ten Second Review
The top Recharge T8 plug-in hybrid version of Volvo's XC60 mid-sized premium SUV combines turbocharging, supercharging and electrification for potentially astonishing efficiency returns, despite this Swedish crossover's huge power output. There's a significant price to pay for this technology and you'll need to tailor your motoring life to suit what this car can offer but if you can deal with these caveats, then this is a potentially very likeable package, especially in this improved form.
Background
Quite a few brands have only recently jumped aboard the plug-in hybrid bandwagon but Volvo has long planned for it. The company's current petrol and diesel cars are all based around a single 2.0-litre four cylinder engine block unveiled by Volvo's then R&D Chief Peter Mertens way back in 2011.
It was a configuration fundamentally designed around the requirements for plug-in tech and as a result, Volvo was quickly able to launch plug-in electrified versions of all its larger models, including the XC60 mid-sized SUV we feature here. Since then, plug-in variants of rival Audi Q5, BMW X3 and Mercedes GLC rival SUVs have also hit the market. Can this XC60 Recharge Plug-in hybrid still appeal in that company? Let's find out, now that this car's been embellished with extra media and safety technology.
Driving Experience
Under the bonnet of the Recharge Plug-in hybrid AWD XC60 models, you'll find a 2.0-litre turbocharged and supercharged petrol engine which is mated to an 87hp electric motor sited on the back axle. The main powerplant comes in two levels of output: 350hp for the base Recharge T6 or 455hp for the Recharge T8 version. In each case, the set-up is aided by a 25bhp starter motor/generator that pitches in from time to time to smooth any gaps in torque delivery between the two main power sources. It's all enough to deliver a set of stats that it's rather hard to get your head around. In the case of the T8 variant we tried, an enormous 407bhp combined power output offsets the extra weight of all these mechanicals, so 62mph from rest can still be dispatched in just 5.3 on the way to 140mph. Yet there's also the potential for the kind of fuel and CO2 readings that theoretically could better those of a frugal supermini.
Which of those two extremes you reach in an XC60 T8 will depend on your choice between the five driving settings that owners of all XC60 Plug-in hybrid models are offered. Ultimate speed is delivered by a 'Power' mode that sees both petrol and electric units permanently working together. Alternatively, there are four other drive choices: a 'Hybrid' setting that sees the two engines cutting in and out as necessary: an 'AWD' mode that gives you permanent 4x4 traction: plus a 'Pure electric' setting that only uses the battery power and can take you up to 47.8 miles (more than most people's daily commuting distance) on a single charge. There's even a 'Save' option so that on a longer trip, you can hold that charge until you get to the city driving you might have to do at the end of the journey.
Design and Build
The revised version of this PHEV Volvo hasn't visually changed much. The Swedish brand has slightly tweaked the styling of the front grille and the front bumpers and added fresh exterior colour and wheel options that's about it. This Recharge Plug-in hybrid model looks pretty much identical to the more conventional petrol and diesel variants lower down the range. The eagle-eyed will spot special badging and an extra charging flap but that's about it. At first glance with this second generation XC60, much seems similar to its larger XC90 showroom stablemate. Move to the side though, and the differences between the two SUVs become more obvious. Though this car is only 9mm narrower than its bigger stablemate, dimensions that see it 261mm shorter and 118mm lower make it clearly a more compact and sportier proposition.
At the wheel, you sit lower than you would in an XC90 and the muscular-looking door creases, extended 'Thor's Hammer' headlights and revised grille give this model a sportier look. There's a longer bonnet than a rival Audi Q5 - and a longer roofline too. As you'd expect, there are plenty of cabin resemblances to the XC90, especially when it comes to the dashboard, seats and upholstery, plus the same 9.0-inch touchscreen and 12.3-inch digital dial displays feature. 
Key to the changes made with this revised model is the introduction of Volvo's latest Android-powered infotainment system with Google apps and services built in. This intuitive, next-generation infotainment system offers customers unprecedented personalisation and unparalleled connectivity. This is further enhanced through the introduction of a brand-new Digital Services package, the centrepiece of which is access to Google apps and services, which offer hands-free help with Google Assistant, best-in-class navigation through Google Maps and a broad offer of native in-car apps via Google Play.
In the back, two adults should be very comfortable and there's also a really unique touch - concealed storage compartments under the rear seat bases which are just the right size to store electronic devices, like a tablet, out of sight. Out back, there's a 468-litre boot (down from 483 in the conventional model), extendable to 1,395-litres once you fold the rear bench (down from 1,410-litres).
Market and Model
You'll have expected there to be a price to pay to add in sophisticated plug-in tech to the XC60, but you might not have expected it to take the price of this Volvo right up into the £68,000 bracket. But that's the reality here. For the 455hp T8 version of this Recharge model, you have to have top 'Ultimate' trim - hence the price. The lesser 350hp T6 Recharge model comes with lesser 'Core' and 'Plus' trims - costing from around £56,000.
As standard, all XC60 Recharge models come with leather-faced upholstery, LED headlights with active high beam, two-zone climate control with a 'CleanZone' air-filtration system, heated front seats, a powered tailgate and alloy wheels of at least 19-inches in size.
Volvo's Sensus infotainment system is also standard. This brings a 9" portrait-style touch screen, satellite navigation and an intuitive voice-activation system. It also provides access to the internet and a range of cloud-based apps such as Spotify, TuneIn, Stitcher and Yelp. Volvo's City Safety system is fitted to every XC60. This includes automatic emergency braking with pedestrian, cyclist and large animal detection, and the world-first application of Steer Assist. This feature helps to avoid or limit the severity of collisions at low speeds by assisting with the steering in an emergency, such as when swerving to miss an obstacle. There's also Pilot Assist, Volvo's innovative semi-autonomous drive feature. This assists with the steering (up to 80mph) and takes care of the acceleration and braking required to keep the car within lane markings and at the desired cruising speed or distance from any vehicle in front.
Cost of Ownership
The Recharge plug-in XC60 variants achieve an all-electric EAER-rated driving range of around 48 miles and (theoretically) up to 282.1mpg on the combined cycle, along with around 24g/km of CO2, all assuming you limit yourself to the car's 'Pure' all-EV mode. As with any plug-in hybrid, there's little point in purchase unless you establish a regular recharging regime for the battery pack, which in this case is now 18.8kWh in size. Customers will be able to buy a wallbox from Volvo that will charge their cars on 16-amp power in about two and a half hours. If you're out and about and find a 10-amp pubic charging point, the charging time will be slightly longer - three and a half hours - while connecting up to a normal domestic three-pin 6-amp supply will take six hours.
The important thing of course, is that the government believes the fantasy-land CO2 stats, so business users can enjoy a BiK tax rating of just 8%. Compare that to the 37% rating applied to the conventional mild hybrid petrol or diesel B4 XC60 models. If you're a business buyer browsing in this segment, these are figures that'll reward a bit of thought if you're just about to blindly sign on the dotted line for a conventional six cylinder diesel model from a rival brand.
Summary
The sort of sensible buyer likely to be considering an XC60 is, we think, likely to be sorely tempted by this Plug-in hybrid version. The combination of low taxation and the potential for virtually fuel-free commuting mileage is, as with any model of this type, a tempting one. And when you match it to this car's class-leading safety standards and cool, Scandinavian vibe, the resulting package offers a refreshing alternative to rival German-branded SUVs.
But the asking figures are substantial and in an era where government assistance is absent, you'd have to be very sold on the plug-in remit here to opt for this Recharge model. After all, if you merely want your premium luxury mid-sized SUV to be in some way electrified, Volvo offers very acceptable mild hybrid petrol and diesel versions of this car lower down the range. We think those B5 variants might be a better pick for most customers. But if you have to have technology superiority in your XC60, only the Recharge variants offer it.