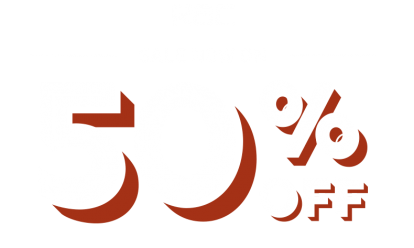 Get covered in our half price Breakdown Cover sale from just £4.75 a month.* Join the UK's best breakdown provider as voted by Auto Express drivers 2021.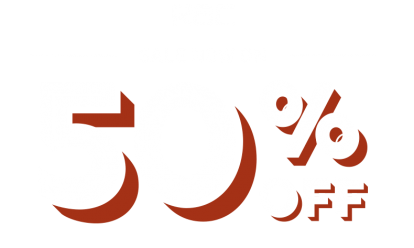 The Outlander PHEV is a plug-in hybrid SUV that gives Mitsubishi a real edge in this corner of the market. Jonathan Crouch reports on the revised version.
Ten Second Review
The improved Mitsubishi Outlander PHEV gets extra customer value to build on an update in 2018 that brought it a smarter look, a nicer interior and a new, more efficient 2.4-litre engine. As before, it's a plug-in hybrid that can't fail to impress. It'll get 28 miles on a full electric charge, which means that many commutes will cost pennies in energy charges. The emissions figure of 46g/km also means free London congestion charge and a minuscule benefit in kind tax bill.
Background
Prior to the launch of the Outlander PHEV in 2013, Mitsubishi wasn't really a car maker that you looked to for leadership in exploiting profitable market niches. The Japanese company was instead merely a purveyor of solid, well-priced and reliable cars that were rarely exceptional in any key regard. But the Outlander PHEV changed all of that, bringing Plug-in hybid technology to buyers at a time when rivals still had designs barely on the drawing board. As a result, this petrol/electric SUV has been Europe's best selling Plug-in hybrid since 2015.
Now though, is when it gets difficult. Competitors have got their acts together, the government no longer offers a Plug-in Car Grant contribution towards purchase and this Mitsubishi is facing ever-tougher competition in the SUV D-segment family sector where this car competes. Hence the far-reaching changes made to this model in 2018 and the added value introduced to the range more recently.
Driving Experience
In 2018, Mitsubishi made far-reaching changes to this PHEV model's drivetrain. A 2.4 Atkinson cycle petrol engine with 135PS replaced the previous regular Otto cycle 2.0 litre unit. It allows for higher torque, smoother operation, and overall higher efficiency. As part of this, the generator output is increased by 10%, the rear motor output is increased by 10%, the drive battery capacity is increased by 15% and the drive battery output is increased by 10%. All significant increases. There are more driving settings too, for the 4WD system. The NORMAL and 4WD LOCK modes of previous models are joined by two additional options. A SPORT mode gives the driver more direct control. A SNOW mode provides greater confidence on snow-covered, or slippery surfaces.
Otherwise, things are much as before. Drive in full electric mode and you'll feel the huge torque of the motors and be able to cruise at motorway speeds on electric power alone, although not for too far. Refinement is very good, even without the sound of an engine to drown out wind and tyre noise. There's a very handy feature included where you can request the battery holds a particular level of charge and you can also use the petrol engine as a generator, to drive battery power back up to 70 per cent of its capacity. There's also a sophisticated five-level regenerative braking system that the driver can select using the wheel-mounted paddles or what you'd otherwise take to be the gear lever.
Design and Build
This improved Outlander PHEV gets a number of subtle visual exterior improvements, such as smarter LED 'tech-look' headlamps, rectangular front fog lamp bezels, a more substantial front grille and a front centre cover skid plate. A more elaborate multi-spoke two-tone design for the 18 inch alloy wheels and the addition of a larger rear spoiler aim to give the car a sharper and more sophisticated look.
Inside, the changes made try to create more of the kind of quality feeling you'd get in a German rival, highlighted by the quilted fine leather upholstery, redesigned hip-hugging front seats, smarter switchgear, a restyled instrument panel, classier trimming and rear air conditioning outlets.
Moving back into the second row, there's reasonable space for two adults - or three at a squash, though taller folk may feel the need to recline back the adjustable backrests. There's no seven seat version offered, which probably won't come as a surprise, given the rearwards need to accommodate all those batteries. These sit in a floor-mounted battery pack that necessitate a reduction of 14-litres in boot space and rear legroom is a touch more pinched due to the raised floor height. The 463-litre boot is still more than adequate for most requirements and the luggage bay is well shaped.
Market and Model
Prices for the PHEV Plug-in hybrid now look much more competitive, starting at around £35,500. Prices range all the way up to around £43,500 and there's a choice of four trim levels - 'Verve', 'Design', 'Dynamic' and 'Exceed', with interim 'Safety' versions of the top two variants available featuring enhanced camera-driven safety kit.
Even the entry-level 'Verve' variant includes quite a few luxury features - things like heated front seats, dual-zone climate control, keyless operation, rear parking sensors, a rear spoiler, cruise control, electric folding door mirrors, headlamp washers, automatic headlamps, rain-sensing wipers, auto-dimming rear view mirror and a programmable climate control system which can warm or cool the car in advance of a journey. 'Design' trim adds 18-inch alloy wheels, plus Mitsubishi's eight-inch Smartphone Line Display Audio (SDA) system with smartphone integration (Apple CarPlay and Android Auto). The 'Dynamic' version adds leather upholstery with an eight-way adjustable electric driver's seat, black headlining, blind spot warning and rear cross traffic alert, while the top 'Exceed' variant gives you integrated TomTom satellite navigation, diamond quilted leather upholstery, LED headlights with LED high beam, LED front fog lights, 360-degree camera, heated steering wheel, power tailgate and twin rear USB sockets.
Cost of Ownership
The WLTP test-rated combined fuel consumption figure is 139mpg - which merely serves to remind us that we have an urgent need for yet another new European fuel consumption test which more closely mirrors everyday driving conditions. Likewise, the emissions figure the Outlander PHEV records - 46g/km of CO2 (WLPT) - won't be something you'll be managing day in, day out. As an exercise in taking advantage of a flawed testing procedure, it's remarkable.
This plug-in hybrid can drive for 28 miles (WLTP) on a full electric charge (for city driving, the figure is 35 miles) and can be fast charged to 80 per cent in 30 minutes. This means that for some drivers, they'll be able to pop the car on charge in the evening, do the commute and bring it home without using any petrol at all. Mitsubishi reckons that if you cover more than 100 miles between charges, the diesel is going to work out more cost-effective. Charge the Outlander PHEV more frequently and the numbers swing in its favour. Residual values ought to be strong, as the trade has quite taken to the Outlander and this plug-in hybrid was the first example of its type in the sector.
Summary
As long as you get on with the styling and don't have a pressing need to seat seven people, we've got nothing but good things to say about the Mitsubishi Outlander PHEV. It's one of those rare vehicles that is massively better than you expect it to be. The calibration of the hybrid powertrain, the options it gives its driver and the sheer depth of engineering that's apparent in the way it's been built all point to a car that deserves all the acclaim it's now getting. Being first to market improves the chances of success - and so it's proved. This SUV deserves its success.