From 1 October 2014, it is no longer a legal requirement to display a paper tax disc in your car's windscreen.
No, it doesn't mean that you won't have to pay car tax – you will, thousands have been caught out by the recent changes, facing an instant £80 fixed penalty fine, possibly rising to over £1,000 if it goes to court.
So why is the DVLA scrapping the tax disc?
Because rather than visual checks, Automatic Number Plate Recognition (ANPR) cameras have been used for years to find out if a car is taxed or not, meaning the humble paper disc is now effectively redundant.
This means that, from the start of October, you'll be able to throw away your tax disc as it won't be needed – saving the DVLA £10 million a year. (Motorists will still be able check if a car is taxed by going online.)
Don't remove the tax disc too early, however, or you could be fined up to £1,000 for failure to display.
Dispite heavy penalties for failing to tax a vehicle the move away from the traditional paper tax disk has seen the number of people dodging the annual payment increase dramatically.
Join the RAC and get breakdown cover, we fix 4 out of 5 vehicles at the roadside!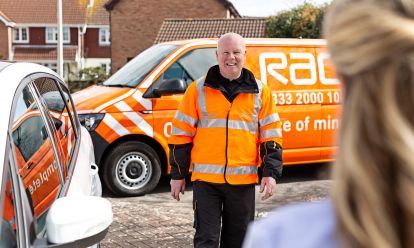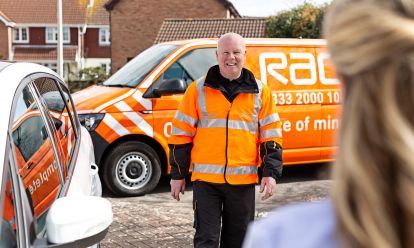 New car tax rules: buying and selling cars
The biggest changes will be how you pay for your car tax, and what happens if you buy or sell a car.
Currently, drivers pay for car tax every 12 months, or half-yearly for an extra 10%.
You can continue to pay yearly, but the cost of paying every six months is being reduced by 5%.
You'll also get the option to pay monthly by Direct Debit – again, for an extra 5%. More than half of drivers are expected to go for this option.
READ MORE: What does Cat C car insurance mean?
The payments will be taken automatically – and will automatically stop when you inform the DVLA that you have sold your car.
When you sell a car, you will no longer be able to transfer the tax to its new owner – and make sure you fulfil your legal requirement to inform the DVLA, who will refund for the number of fully remaining months' tax left on the vehicle.
This also means you won't be able to negotiate with a dealer to include six months' tax as an incentive when buying a new car.
It'll be your responsibility to tax a car you've just bought before driving it home – or else you'll risk a fine.
Fortunately, it should be quite simple to do this.
You can tax it online or over the telephone, using the DVLA's 24/7 automated service, on 0300 123 4321.
If you wish, you will still be able to tax a car at your local Post Office branch – but you won't get a physical tax disc to prove you've handed over your money.
RAC chief engineer David Bizley commenting on the car tax changes: "For the vast majority of law-abiding motorists the new rules will make very little difference, and in fact the option to pay by monthly Direct Debit from November will make it easier for many to budget for the payments."
Useful information from the DVLA
History of the tax disc
Buying a car - customer FAQs
Buying a car - commercial FAQs
Direct debit FAQs
Buying / Selling a car? - FAQs