Abandoned cars aren't just an eyesore – they can be dangerous too.
If you're not sure what to do about an abandoned car or who's responsible for their removal, read on for our advice.
What's the law on abandoned vehicles?
Anyone who abandons a vehicle, or parts of a vehicle on roads or land in the open air, can be:
issued a fixed penalty notice, or
prosecuted by authorities
If you suspect a vehicle has been abandoned, you'll need to tell the appropriate local council.
To find which authority to report the car to, just enter your postcode into GOV.UK's report an abandoned vehicle tool.
It's the responsibility of local councils and national park authorities to remove abandoned vehicles from
land in the open air
roads
This applies to private land and private roads too.
Before authorities remove a vehicle they must try to find the owner to give them seven days' written notice to collect it. If the owner claims the vehicle and pays for removal and storage, the authorities must return the vehicle to them.
If the vehicle is dumped on private land, the authorities must give the landowner 15 days' notice that they plan to move it. They can't charge the landowner for the job but the authorities can refuse to remove the vehicle from land in the open air if expensive equipment is needed.
Who should I contact to remove an abandoned vehicle?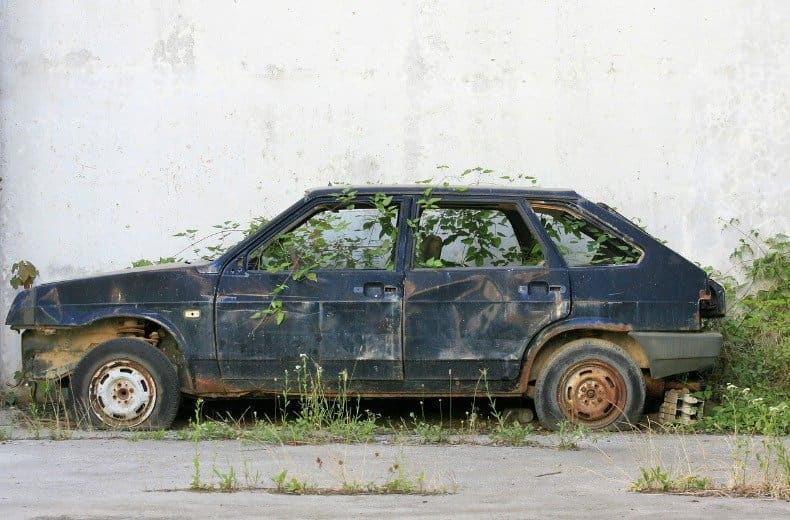 You'll need to speak to the appropriate local council. To find the right one, use the government's report an abandoned vehicle tool.
You should only call the police if the vehicle is in a dangerous condition e.g. it's leaking petrol or contains dangerous items such as gas bottles. Only call 999 if an emergency response is needed.
Removing a car using a towing firm or another third party could be a criminal offence. It's best so seek legal advice before you do.
What will the council do with an abandoned vehicle?
Once a local authority has decided that a vehicle has been abandoned they can dispose of it however they like. Councils might sell a car at auction or send it to an authorised treatment facility (ATF) to be destroyed.
This also applies if an owner is found and they fail to collect their vehicle after the seven day notice period, or 15 days if the vehicle is left on private land.
Vehicle owners can claim the money raised by selling a vehicle up to a year later. This will take into account any removal, storage and disposal costs.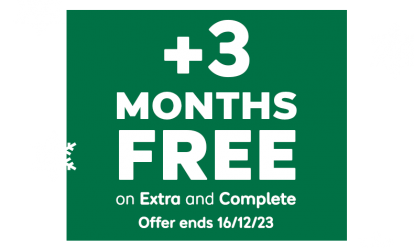 With 12 months of cover, new customers get an extra 3 months for free*.
*Added after 12 months, excludes Basic cover. New customers only. Ends 16/12/23, 7am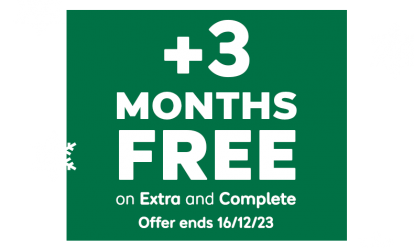 How can I tell if a car has been abandoned?
Other than seeing it sat in the same place for a long time, some tell-tale signs that a car has been abandoned include:
burned bodywork
significant damage e.g. flat tyres, broken windows
rusted brake discs
missing number plates
build-up of dirt around the vehicle
Old paper tax discs or poor parking doesn't necessarily mean that a car has been abandoned.
Remember: if a vehicle has a Statutory off Road Notification or SORN, it shouldn't be left on a public road. You can check if a vehicle has been declared 'off the road' before you contact your local authority.
Is a car abandoned if it's found on private land?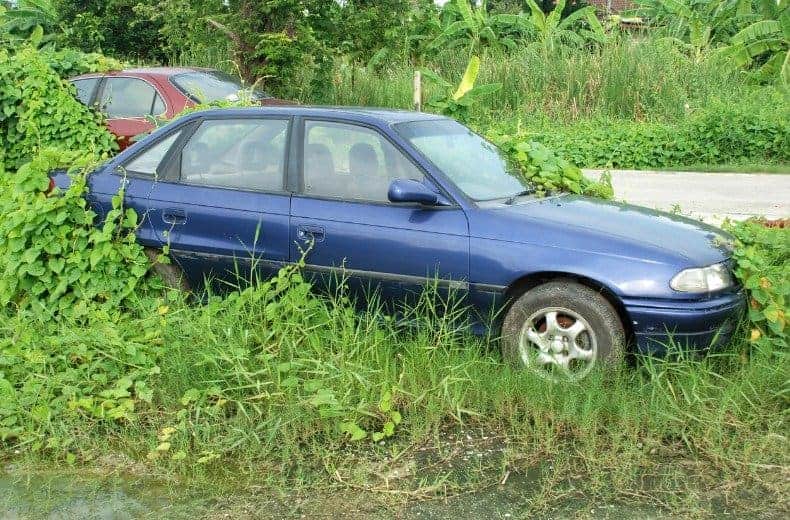 Yes. Cars can still be considered abandoned if they're left in a garden, field or any other private land. It's best to report the vehicle to your local authority as usual, rather than approach the landowner.
The council will attempt to contact the landowner to share their plans about removing the vehicle.
What details do I need to give about the vehicle?
When reporting an abandoned car, you should try and provide the following information:
vehicle registration number
make, model and colour
exact location
tax expiry date
how long it has been abandoned
condition of vehicle
For help finding the tax expiry date, you can use GOV.UK's checking tool.
What's the best legal way to get rid of my car?
When it's time to get rid of your car you have three options:
Sell it – our top tips for selling privately should help.
Donate it to charity – you can hand the vehicle to a new owner legally and help a good cause in the process.
Scrap it.
To scrap a car you must take it to an authorised treatment facility (ATF), who will pay you the scrap value of your vehicle.
You'll need to give them the vehicle log book (V5C) but keep the yellow 'sell, transfer or part-exchange your vehicle to the motor trade' section.
You should tell the DVLA that you've taken your car to an ATF to avoid a £1,000 fine.
The ATF will send confirmation that your vehicle has been scrapped unless they decide to repair and sell it on. The DVLA will refund you any full months left on your vehicle tax.
If you want to keep your registration, you should apply to do so before you visit an ATF.
How long does it take to get rid of an abandoned car?
The amount of time it takes to remove an abandoned vehicle can vary greatly.
If an owner is found, they'll have seven days' notice to collect the vehicle. If it's left on private land, the authorities will remove the vehicles after a minimum of 15 days.
Some councils say it takes a minimum of four weeks to remove and dispose of a car. However, in some cases people have waited more than five months for action to be taken.
Running a car isn't cheap, but there are some easy things you can do to keep your costs down. Get these tips and more useful driving articles sent straight to your inbox now.