So, you've decided to sell your car. You know where you'd like to put it up for sale but you're not sure about the words you need to get the best price on the market.
Don't panic, our guide is here to help. From valuation tools to must-avoid clichés, we'll talk you through everything you need to know, so you can find the perfect buyer.
If you need help with any other part of the process; arranging viewings, sorting out payments and everything in between, our top tips for selling a car privately can walk you through the process.
Choosing your price
Choosing the right price for your car can feel daunting. Choose something too high and you'll put potential buyers off, go too low and you could end up feeling short-changed.
To get the best price possible, you're going to need to do some research. That usually means trawling online listings to compare your car to similar vehicles on the market. The process can be a slog, particularly when you consider different trim levels, varying mileages and any other factors that might influence the price.
The RAC's free car valuation tool is a great place to start to get an idea of prices. We check your car against similar models to give you an up-to-date guide price, and you can even continue the process to sell your car with the RAC too.
Expert tip - Try adding a small percentage to​ your price to give you room to haggle. It'll also help your buyer feel like they're getting a better deal if you agree on a lower price than the one that appears in your advert.
Choosing your price - golden rules
No matter what price you choose, there are some golden rules to remember:
Always add a price to your listing – A POA (Price on Application), where buyers must enquire for a price, could lose you a potential buyer.
Forget adding 'ONO' (Or Nearest Offer) or 'offers accepted' – Negotiating is part of the car selling game and your customers will be keen to make an offer without you having to invite one.
Avoid listing the car with 'no offers' – Again, you could put off a potential buyer. You can always choose to reject an offer that's too low.
Try listing your car below a 'milestone' number to make sure it appears in more searches.
The basics buyers need to know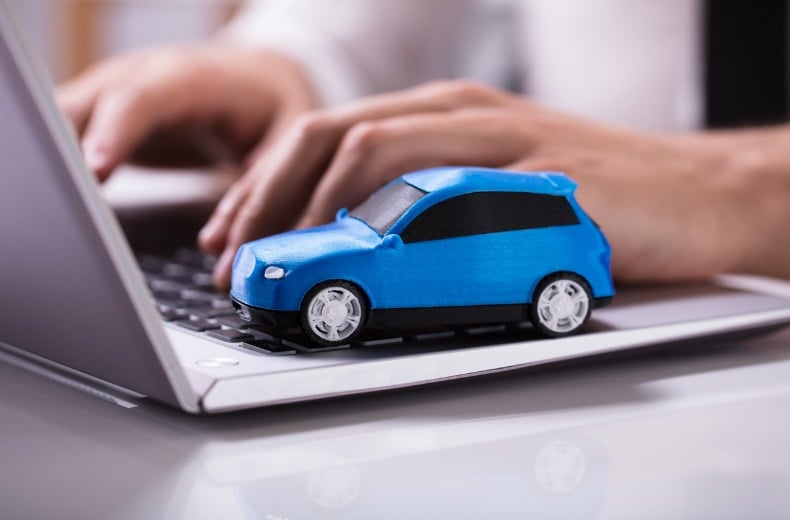 There are some details about your car that buyers will expect to see on your listing:
Make and model - If your vehicle's trim is greater than the standard version, you might want to list this too.
Year of registration - You can also add details about the registration itself, for example '08/57' would tell buyers that your car was registered in 2008 but while the 57 plate was still in use.
Mileage - Give this to the nearest hundred miles. Buyers could feel cheated and attempt to haggle down the price if they find an extra 800 miles on the clock.
Service history - This one's only worth mentioning if your car has a full service history. If it doesn't and your car hasn't had many previous owners for its age, you could use that instead. Add up the total number of owners including yourself to avoid confusion.
Colour – Forget Norfolk Mustards, Estoril Blues and Sub-limes, buyers want their colours given in plain English.
Your contact details - Whether you're posting your advert in a local newspaper or online, you need to make sure that potential buyers can get in touch. A phone number or email address is best. Also, make sure you include details about where the car can be viewed.
Other important info – This includes the car's horsepower, the size of the engine, it's transmission type and it's fuel type, e.g. petrol, diesel, electric, hybrid. MOTs are also worth mentioning, especially if a test is due in more than six months' time.
Making your car stand out
Used car buyers are a discerning bunch, so you'll need to do everything you can to prove that your vehicle is worth the price tag.
One of the easiest ways to help your car stand out from the crowd is to list its trim level.
A GT (Gran Turismo) or LS (Luxury Sport) version of your car, is usually more desirable than a standard version and many buyers will know about the extra features on your souped-up vehicle. If not, they can always do some research to learn about your car's superior spec.
Add any advanced driver assistance features. Automatic emergency braking, lane keeping systems, blind spot detection and other smart technologies are new and exciting and bound to pique people's interest.
It's also important to include any modifications you've made. If you've fitted premium tyres or have given your car a paint job, mention it. It could make all the difference when it comes to negotiating price.
Choosing your words wisely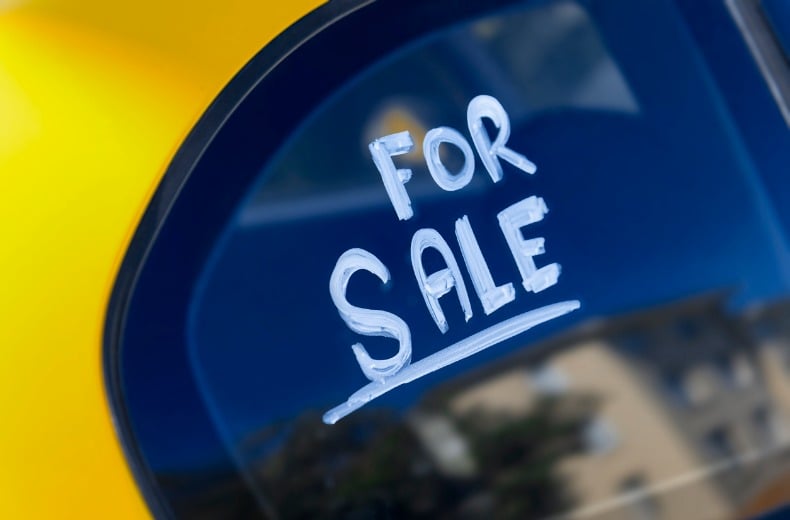 The ideal car advert should be between 50 and 75 words long. So, you should try to avoid using clichés to make the most of your word count. Phrases like 'drives well' and 'future classic' crop up often without adding any real value. Instead, try describing your car with extra details.
For example, if you keep your vehicle in a garage, make sure you include that. The information will let people know that your paintwork has been protected from the elements and should be in good condition.
A full service history is also a strong selling point and can be abbreviated to FSH, but only use this if it's true. Claiming your car has a full service history when it doesn't is against the law.
Talking of abbreviations, try to keep them to a minimum. It's easy to skim read over groups of letters on the page and too many could make it look like you're a trader rather than a private seller. Worst of all, your potential buyer might not understand them, or want to try to work out what they mean.
And whatever you do, avoid writing in capitals. Upper case text will look like you're shouting about your car.
Why it's important to be honest
Honesty really is the best policy. Not only is it the right thing to do but it's against the law to wrongly describe a used car.
Highlighting damage to the paintwork or details about selling an insurance write off can also help you win the trust of a buyer early on. When it comes to negotiating, you can also explain that the listing price takes any damage into consideration.