Driving advice for every country in Europe
Find up-to-date driving laws and advice for any country in Europe before you visit, including any accessories you may need to purchase. Don't forget the RAC provides European breakdown cover while you're driving in Europe.
Driving in Liechtenstein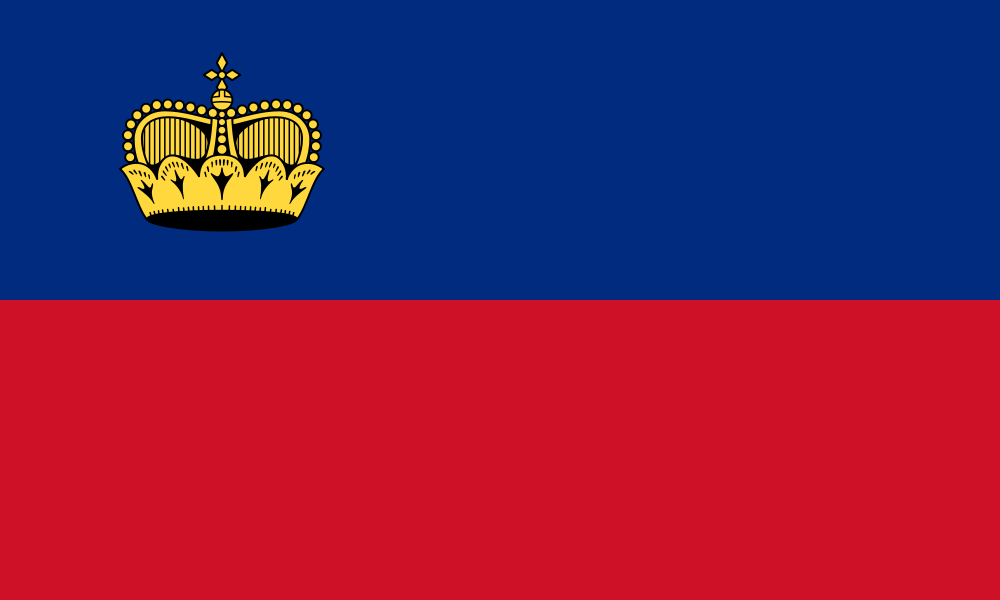 Population: 37,340
Area: 160 Km sq
Currency: Swiss franc
RAC can cover you against vehicle breakdown in Europe, with options available to suit your travelling requirements.
RAC European Breakdown Cover Basic and Comprehensive cover provides you with a wide range of benefits.
To supplement European Breakdown Cover, RAC also offer travel insurance. Cover will include medical expenses, baggage, personal money and belongings, amongst many other benefits.
Listed below are two areas for you to look through before you travel
Items you are required to carry
Recommended and useful products
The RAC offers the BEST European breakdown cover on the market*.
If you're driving in Liechtenstein your checklist requirements are:
A valid UK driving licence
A GB sticker on the back of your car - even if your car has 'Euro-plates' (number-plates that show a circle of 12 stars on a blue background)
Your motor insurance certificate
A warning triangle inside the car in case you break down
Headlamp converters (stickers you put on your headlights when you're driving on the right, so your lights don't dazzle motorists coming the other way)
You must also:
Be 18 or over
Wear your seatbelt at all times (this applies to everyone in the car)
Wear a crash helmet if you're riding a motorcycle
It's a good idea to have:
Spare bulbs for your car's external lights
A fire extinguisher
A first aid kit
A Camping Card International to give you additional proof of identity, third party liability insurance, plus discounts at a wide range of campsites and tourist attractions. Find out more here
A Green Card - it's a useful back-up to your motor insurance documents and shows you've got the minimum legal level of cover. If you'd like to find out more, contact your insurance company
Other things you should know:
You won't have to pay motorway tolls in Liechtenstein, but if you venture further afield you might have to pay them in the neighbouring countries, Austria and Switzerland
Petrol and diesel are readily available, along with a lead-replacement additive. If you need LPG, it's sold in Switzerland
The speed limit is 50kph in built-up areas, 80kph on open roads and 120kph on motorways
If you're caught committing a driving offence whilst driving through Liechtenstein, you'll be given an on-the-spot fine
The drink driving limit is 50mg of alcohol per 100ml of blood (less than the UK limit of 80mg per 100ml).
You must use dipped headlights when driving through tunnels - and it's recommended you use them the rest of the time too
It's illegal to use any radar detection equipment
If you have a GPS navigation system that shows you where any fixed speed cameras are, you must deactivate this function
Children under age 7 can't sit in the front
Hitch-hiking isn't allowed on motorways and other major roads
Pedestrians generally have right of way
When overtaking, you must indicate before moving back into the right-hand lane
During the day, you must sound your horn before going round a sharp bend with limited visibility. At night, flash your headlights instead
Useful numbers:
112 - Here's a really important bit of knowledge; you can dial 112 from anywhere in Europe and an operator will connect you to an emergency service in the country you're visiting. Operators can answer your call in their native language, English, and French.
Useful guides and maps
Michelin - National Map Austria
Michelin - National Map Switzerland
Michelin Motoring Atlas: Europe
Download a copy of our full Driving Abroad report.
What RAC can do for you
RAC offers great-value, flexible RAC European breakdown cover tailored to meet your needs. We also offer comprehensive travel insurance, including cover for medical expenses, baggage, personal money and belongings.
UK Government travel advice
---
Disclaimer: RAC are not responsible for the content of external websites. The information provided is correct as of May 2016 to the best of our knowledge and should be referred to for information purposes only - it should not be relied upon as formal advice. Please always check the current requirements of the country you are visiting before you leave.
*Price for 1 day cover for up to 9 people travelling in a vehicle up to 1 year old in Zone 1.
RAC European Breakdown cover arranged and administered by RAC Financial Services Limited (Registered No 05171817) and provided by RAC Insurance Ltd (Registered No 2355834). Registered in England; Registered Offices: RAC House, Brockhurst Crescent, Walsall WS5 4AW. RAC Financial Services Limited is authorised and regulated by the Financial Conduct Authority in respect of insurance mediation activities. RAC Insurance Ltd is authorised by the Prudential Regulation Authority and regulated by the Financial Conduct Authority and the Prudential Regulation Authority.
There is no British Embassy in Liechtenstein. The British Embassy in Berne is responsible for developing and maintaining relations between the United Kingdom and Liechtenstein.
British Embassy
Thunstrasse 50
3005 Berne
Switzerland
Email: info.berne@fco.gsi.gov.uk
Telephone+41 (0)31 359 7700
Fax (general)+41 (0)31 359 7701
Fax (consular)+41 (0)31 359 7765
Out of hours emergencies+41 (0)31 359 77 00