Why go there?
For a few short weeks, grey seals let visitors into their secret world as they come ashore to mate and give birth. During November and December, the wide sandy expanses of Donna Nook on Lincolnshire's North Sea coast are dotted with up to 3,000 seals, emitting strange, blood-curdling calls.
Up to 1,000 appealingly furry pups are born each year, and you can get excellent views from the seal-watching platform at the foot of the sand dunes. Don't be tempted to get too close – the bigger males may charge. If you're lucky, you may witness a fierce battle between rival males as they charge and butt each other in bouts to see who will control harems of females.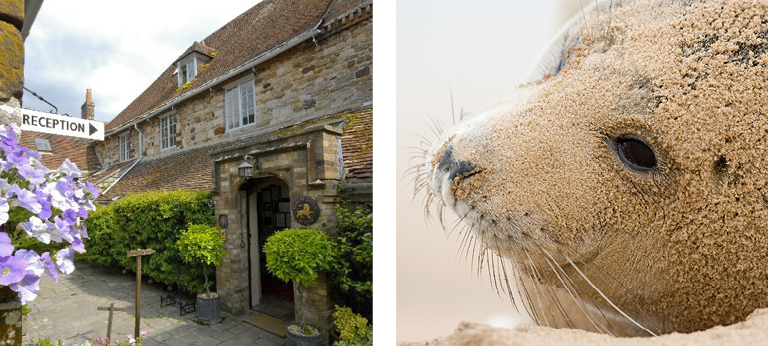 Where to stay
The Priory Hotel (149 Eastgate, Louth, Lincs, LN11 9AJ) is just 35 minutes inland from Donna Nook. This award-winning hotel and restaurant is set in an extraordinary early 19th-century gothic palace – and is now a very comfortable place to plan your wildlife safaris from. In 2012, Louth itself was voted Britain's best market town by readers of BBC Countryfile Magazine.
How to get there
From the M18 at Thorne, take Junction 5 and the follow the M180 – it turns into the A180. At Grimsby, take A46 towards Cleethorpes then left onto the A1031. Stay on this for about 16 miles before turning left towards Donna Nook onto Jubilee Road. The reserve is two miles further on.