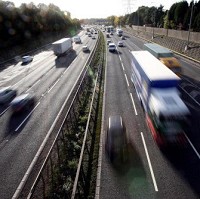 Car buyers looking to get their hands on a new vehicle may think there's nothing quite like driving something fresh and untouched off the forecourt.
However, research revealed that some 80% of people looking to purchase a new car will choose to buy a used one.
A study by car finance company Carfinance247 found that 60% of people asked planned to purchase a used or new vehicle in the next year.
Some 80% of those are planning to buy a second hand car, while 57% will use their own money to buy the vehicle.
Covering the costs of a car, such as paying for road tax and car insurance , can mean high prices and the study found that 27% will opt to use a car finance firm.
Some 86% of male drivers are choosing to purchase a used car in comparison with 63% of female drivers.
Emily Henshall, marketing manager at Carfinance247, says: "While there is a lot of car buying activity around this time of year, it is interesting to see that while there are a lot of cars being bought, cash strapped Brits tend to be looking for a 'newish' car rather than a brand new one."
Copyright Press Association 2013