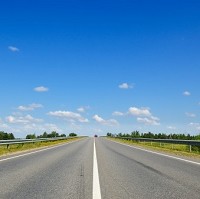 Driving on an overseas holiday does not have to be an unnerving experience. If you are heading to Spain this summer and want to be mobile on holiday, then IAM Drive & Survive has a few words of wisdom on the matter.
Simon Elstow, IAM's head of training, has a number of useful titbits to ensure you do not come unstuck while behind the wheel on the continent.
Of course, it goes without saying that if you plan to drive in Spain, you need to check that yourcar insurance policy covers you for overseas travel.
While that needs to be sorted before you get behind the wheel, there are other issues you need to be aware of when you do start driving in Spain.
It might surprise some to discover that a driver must carry two warning triangles which should be placed in front of and behind the car in the event of a breakdown.
Drivers that wear glasses are required by law to carry a spare pair in the car, while the drink-drive limit in Spain is lower than it is in the UK.
Parking in many towns is controlled by blue zones which require discs to be displayed, while it is illegal to park on main roads that have continuous white lines along the roadside.
Finally, children are permitted to sit in the front passenger seat but a child restraint must be used if they are younger than 12.
Mr Elstow said: "Rest up before any long journey, prepare your car for the trip, and if you have a passenger get them to remind you that you're driving on the right-hand side of the road.
"The Spanish issue on-the-spot fines and these can be hefty. Make sure you get an official receipt if you find yourself on the wrong side of the law, so you have a reference in the event you wish to appeal."
Copyright Press Association 2012