Hot on the heels of the successful launch of its first ever child car seat, the RAC has announced a second in the series, this time with a model specifically designed for newborns.
The RAC Port i-Size car seat, developed exclusively with leading British car seat manufacturer Cosatto, has a rearward facing design for maximum safety and will accommodate an infant from birth up to 87cm, or approximately 15 months.
The seat, which complements the RAC Come and Go i-Rotate car seat launched at the end of 2019, is truly portable.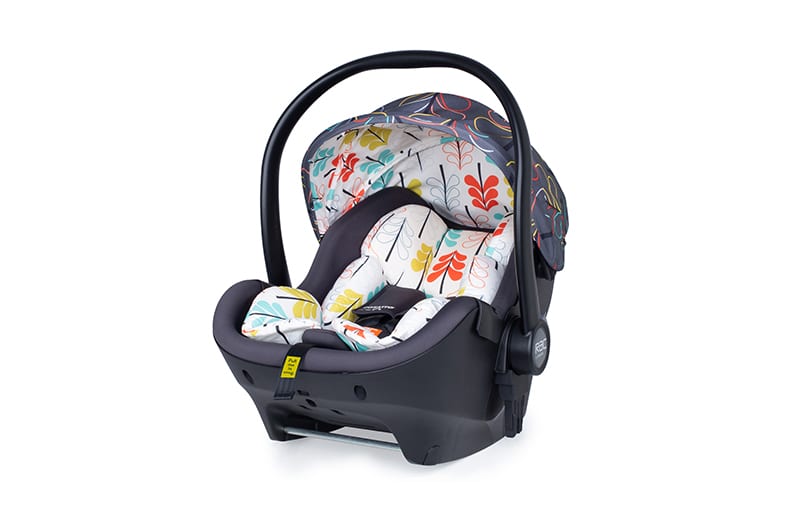 It is compatible with a range of travel systems for convenience but is also i-Size compliant when used with a suitable base, making it easier than ever for a parent to fit correctly and securely.
Using the base also means the Port's three-position recline function is activated, offering the ultimate comfort for new-borns, however the seat can still be used safely with a standard three-point seat belt if required.
To give peace of mind to new parents, the new seat is built to Cosatto's exacting standards and features high-performance, energy-absorbing materials and a strong reinforced protective shell.
It also meets the latest ECE R129 safety criteria, which sees the seat tested to withstand front, rear and side collisions at up to 30mph.
The seat has a breathable, waterproof fabric cover and a foldable, extended canopy – made to UPF100+ standards – that protects its occupants from the harmful effects of the sun when out and about.
RAC Shop spokesperson Sophie Steane said: "This new car seat, developed in close partnership with Cosatto, is our first aimed directly at parents of infants.
"Safety has been at the heart of the design of this car seat – high-specification materials are used throughout and it has undergone rigorous testing to ensure its performance and give parents complete peace of mind.
"It perfectly complements the RAC Come and Go i-Rotate model that has been proving very popular with parents since it went on sale since late 2019. Being i-size compatible when used with a base, it offers fantastic flexibility and can easily be taken in and out of the car and connected to a wide range of Cosatto travel systems, making it ideal for busy parents on-the-go.
"Working with experts at Cosatto we've also ensured the seat has plenty of features to make life easier for new parents, from the one-hand adjustable headrest, to the UV protection offered by the canopy when the seat is fitted to a compatible pram or pushchair. It's also backed by an industry-leading four-year guarantee."
The RAC Port i-Size car seat is on sale now from a range of retailers including the RAC Shop and cosatto.com.