The offence of driving without due care and attention – also referred to as careless driving – covers a multitude of motoring sins, from tailgating to tuning the radio.
Defined in law as "allowing the standard of driving to fall below that of a competent and careful driver", it carries a CD10 endorsement code, which can be issued against your driving licence.
The punishment for CD10 conviction may include a fine, points on your licence or disqualification from driving.
In this guide, we'll look in detail at what driving without due care and attention means – and the penalties you can expect if convicted.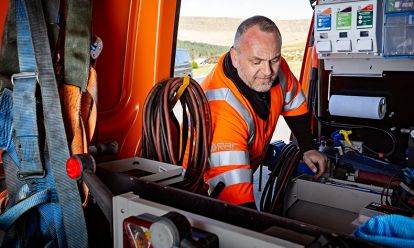 RAC Breakdown Cover comes with home rescue as standard. Plus, get £20 off your MOT with Advanced and Ultimate.*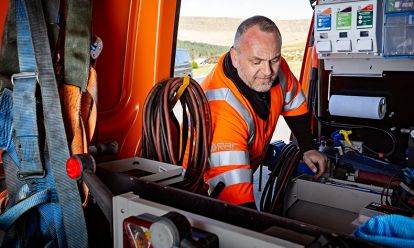 Driving without due care and attention / careless driving – what does it mean?
Driving without due care and attention is not necessarily a 'clear cut' offence.
A conviction may depend on the judgement of a police officer or court.
According the Sentencing Council, the major factors that demonstrate culpability are:
Excessive speed or aggressive driving
Carrying out other tasks while driving
Vehicle used for the carriage of heavy goods or for the carriage of passengers for reward
Tiredness or driving whilst unwell
Driving contrary to medical advice (including written advice from the drug manufacturer not to drive when taking any medicine)
There are, however, other behaviours that could land you with a CD10 code on your licence. We'll examine these in more detail below.
Note that driving without due care and attention / careless driving does not include speeding (covered under SP endorsement codes), drink-driving or drug-driving (DR and DG respectively).
It also excludes the offence of driving while using a mobile phone (CU80).
MORE ADVICE: A complete guide to driving offences and their punishments
What comes under this offence?
In essence, any driving that demonstrates lack of alertness to the dangers of the road, or a disregard for other road users (whether deliberate or not), could fall under this category.
Examples of not paying attention while driving may include:
Fiddling with the radio or infotainment
Setting the sat nav
Reading a map (or anything else)
Eating or drinking at the wheel
Adjusting your seating position
Allowing yourself to be distracted by passengers in the car
Examples of disregard for other road users may include:
Driving aggressively
Tailgating
Overtaking on the left-hand side
Lane-hogging
Not giving way where appropriate
Swerving across lanes
Using the wrong lane at a roundabout
The offence of 'lane-hogging' – staying in the middle or outside lane of the motorway so that other drivers can't overtake – was brought under the 'driving without due care and attention' umbrella relatively recently.
It's a good example of a CD10 endorsement that requires the discretion of an individual police officer to recognise and enforce.
A 2013 Freedom of Information (FOI) request found that 13 fixed-penalty notices were issued for lane-hogging on the M25 in the three months after the lane-hogging offence was introduced.
READ MORE: 10 driving offences you didn't know were illegal
What is the punishment for driving without due care and attention?
In many cases, driving without due care and attention will result in a fixed-penalty notice (FPN). This usually means three points on your driving licence and a £100 fine, although some police forces may offer a driver education course as an alternative.
If you disagree with the FPN, you can request a court hearing. However, this could increase your costs if the judge doesn't find in your favour.
If the offence is more serious (i.e. if you have endangered other drivers or pedestrians, or caused an accident), you will automatically be summoned to court. The maximum penalty here is nine points on your licence and a £5,000 fine – or you may be disqualified from driving altogether.
The period of disqualification is up to the judge, and should reflect the seriousness of the offence.
The consequences are potentially more serious if you are still within two years of passing your driving test.
Any more than six points within your first two years of driving means an instant ban, plus the requirement to retake your theory and practical tests.
READ NEXT: Traffic wardens - know your rights
ALSO: Learner driver insurance - from 2 hours to 5 months
Want more useful content like this sent straight to your inbox?
Want to protect yourself against any losses following a collision that wasn't your fault? Get legal expenses insurance from just £15 a year with RAC Legal Care Plus.