Many of us have come across someone using a parent and child parking bay without a young passenger in sight.
Can they be fined? Who enforces the rules? Are pregnant drivers allowed to use them.
Find out everything you need to know about parent and child parking below.
What are parent and child parking bays?
Parent and child parking bays are found in private car parks across the country, particularly in supermarkets.
The wider bays are designed to give parents enough space to manoeuvre their young children in and out of their cars. The wiggle room is especially handy when you have bulky child carriers or pushchairs to contend with!
You'll also find these bays conveniently close to the front of the car park, preventing the need for children to walk across busy areas.
The dedicated spaces will usually display an image of an adult and child on the floor or a nearby signpost. Sometimes both are used.
Who can use parent and child parking bays?
Parent and child bays are reserved for parents or guardians with one or more children under 12 years old.
It's unclear whether pregnant women can use the spaces and probably best to ask an individual store manager what their rules are.
While it isn't illegal to park in a parent and child bay if you don't have a child under 12 with you, you could be hit with a Parking Charge Notice (PCN).
Disabled drivers should use the dedicated bays for blue badge holders.
Breakdown cover from just £7.95 a month*. Plus up to £150 of driving savings!
Can you be fined for using a bay incorrectly? Is it illegal?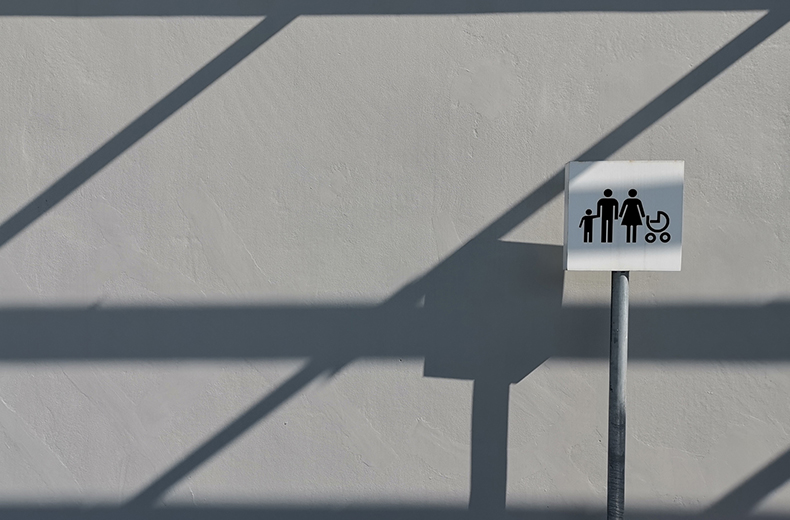 Supermarket car parks are private property. Any rules about their use will be enforced by the supermarket themselves or by a private firm allocated to manage them.
Many of these firms are members of the British Parking Association (BPA) and must adhere to the organisation's operator scheme code of practice.
If the operator of a supermarket car park isn't a BPA member, they could be registered with an alternative Accredited Trade Association (ATA).
If this is the case you can appeal a charge through POPLA, Parking on Private Land Appeals.
What should you do if you spot someone using a bay incorrectly?
In the frustrating event that you spot someone misusing a parent and child bay, it's best to talk to a store manager.
Approaching somebody using a dedicated bay without young passengers could lead to a hostile situation, so try not to get carried away by the injustice of it all!
Want more motoring advice? Read these guides…
Running a car isn't cheap, but there are some easy things you can do to keep your costs down. Get these tips and more useful driving articles sent straight to your inbox now.