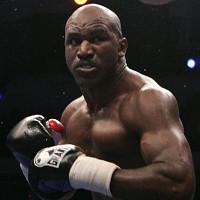 Over four-fifths of UK motorists have been subjected to road rage, a new poll reveals.
As many as one in 20 of these say they have suffered a physical attack, while one in 25 claim their vehicle had been attacked. In addition, the research shows almost 50% of road rage victims have been driven at in an aggressive manner.
Strikingly, a fifth of the 1,000 adults polled admitted they have left their vehicle to confront another driver.
Nearly three-quarters (74%) said that road rage is caused by other motorists' bad driving, the Carwow website's survey showed. One in three blame the conflict on other drivers travelling too slowly.
Aggressive motorists now face £100 on-the-spot fines following recent Government legislation. Only last year a survey suggested that Britain topped the world table when it came to road rage.
Comparing the seriousness of incidents to those in other nations, however, RAC Foundation director Stephen Glaister said: "I am not sure road rage is a significant problem in this country."
Prof. Glaister added: "There are occasional newsworthy incidents, but we don't go around shooting people when we get cross."
It's a totally different story across the Atlantic, however. The US has seen a string of well-publicised road rage incidents, several of them ending in death. For example, a mum-of-four was shot dead after a reported driving row spiralled into violence.
The US is taking its own measures. Georgia state officials have enlisted the services of a former famous heavyweight boxer to launch a publicity video. The film shows a driver leaping from his truck, losing his temper and hammering on an SUV. Only then does he find Evander Holyfield, the former world champion, getting out of the vehicle.
The video's message urges motorists not to commit road rage as they never know the kind of people they might be antagonising.
Copyright Press Association 2015