Electric car batteries capable of fully charging in five minutes have been produced in a factory in China.
Dubbed 'extreme fast-charging' batteries, samples of the technology will be showcased to electric vehicle (EV) manufacturers in the near future.
Israeli company StoreDot, responsible for developing the lithium-ion technology, has already raised $130m (£95m) in funding from big names including BP, Daimler, Samsung and TDK.
Significantly reduced charge times have been made possible by replacing graphite with nanoparticles, into which ions can pass more quickly and easily.
The new generation batteries require much higher-powered chargers than those available today but StoreDot aim to use existing infrastructure to deliver 100 miles of charge to a car in five minutes by 2025.
Doron Myersdorf, CEO at the energy specialists, said: "A five-minute charging lithium-ion battery was considered to be impossible."
"But we are not releasing a lab prototype, we are releasing engineering samples from a mass production line. This demonstrates it is feasible and it's commercially ready."
He added: "The number one barrier to the adoption of electric vehicles is no longer cost, it is range anxiety."
"You're either afraid that you're going to get stuck on the highway or you're going to need to sit in a charging station for two hours. But if the experience of the driver is exactly like fuelling [a petrol or diesel car], this whole anxiety goes away."
The team behind the 'extreme fast-charging' batteries claim the product can be recharged 1,000 times while retaining 80% of original capacity.
Prof Chao-Yang Wang, at the Battery and Energy Storage Technology Center at Pennsylvania State University suggests that fast charging must be repeatable at least 500 times without degrading the battery, to give it a reasonable life.
Wang, who believes similar batteries will be available to the mass market in the next three years, said: "Finally we are achieving parity with gasoline vehicles in both cost and convenience."
Anna Tomaszewska, at Imperial College London, is less optimistic: "I think technologies [like StoreDot's] could start entering the market in the next five years or so.
"However, since they will be more difficult and expensive to manufacture, we're likely to initially only see them in niche markets that are highly performance-driven and not as price-sensitive as electric vehicles."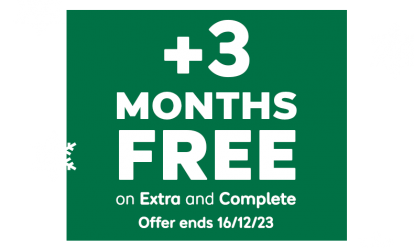 With 12 months of cover, new customers get an extra 3 months for free*.
*Added after 12 months, excludes Basic cover. New customers only. Ends 16/12/23, 7am