From superminis to sports cars, these are the most important new cars due in 2017.
It promises to be exciting year, with noteworthy debuts including a new version of Britain's best-selling car, the Ford Fiesta, Alfa Romeo's first-ever SUV and a brand new sports car from Renault's resurrected Alpine marque.
Here, we pick the best three new cars across five categories (small cars/superminis, family cars, SUVs/crossovers, executive/luxury cars and sports cars) and reveal what we know so far – including when they go on sale and how much they are likely to cost.
The categories we will be looking at for best cars of 2017 are:
Ironically, as cars get ever larger, more of us are downsizing.
Four out of the UK's 10 best-selling cars in 2016 were superminis, with the Ford Fiesta leading the charge ahead of the Vauxhall Corsa, Volkswagen Polo and MINI hatchback.
Here are our top three new car contenders for 2017.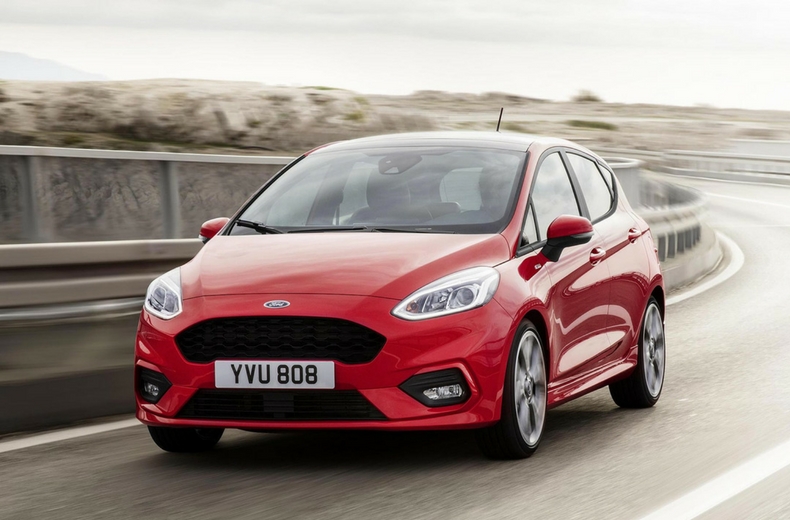 Release date
September
Price
From £15,000 (est.)
What do we know?
Ford is moving the Fiesta upmarket to make way for its budget Ka+ city car.
Trim levels will now start at Zetec and stretch to range-topping Vignale, plus a new Active version with raised suspension and crossover styling cues.
The 2017 Fiesta looks familiar, but its interior is all-new, with a tablet-style touchscreen media system taking centre-stage.
Engines include the familiar 1.0-litre Ecoboost turbo petrols, plus a three-cylinder 1.1 petrol and 1.5 diesel. The ST hot hatch will follow in 2018.
Anticipation rating
9 out of 10
Like the great British public, we're big fans of the current Ford Fiesta. The new model looks set to build on that winning formula. Let's hope it's still such fun to drive.
Release date
February
Price
From £11,000 (est.)
What do we know?
Squaring up to the Fiesta is the 2017 Kia Rio – another small car that is edging upmarket.
As well as handsome, square-jawed styling, the new Rio boasts more space for rear-seat passengers and luggage. Buyers can choose from 1.25 or 1.4-litre petrol engines, or a 1.4 diesel.
Apple CarPlay and Android Auto compatibility is standard, while the optional automatic emergency braking with pedestrian detection is a world-first for a supermini.
Anticipation rating
6 out of 10
The next Rio won't be a game-changer, but it should be a worthy contender in the supermini sector. And Kia's seven-year/100,000-mile warranty remains industry-leading.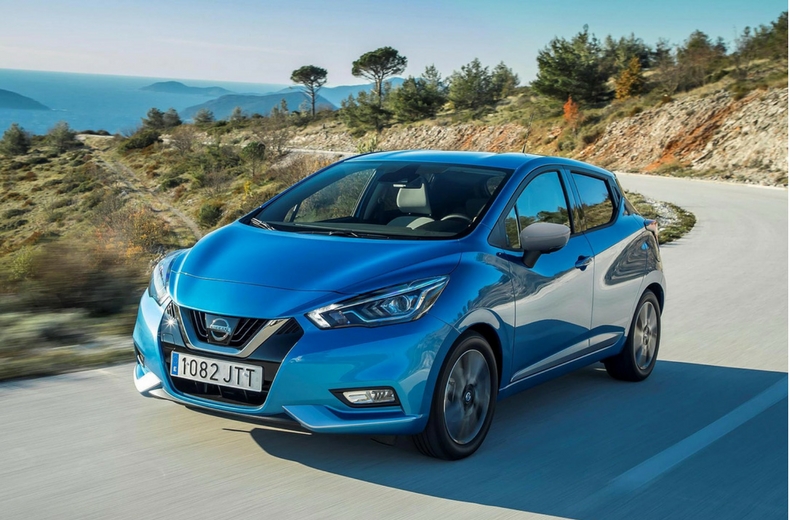 Release date
March
Price
From £11,995
What do we know?
Forget the Micra you passed your test in. Forget the basic last-generation Micra, too.
The new version of Nissan's supermini is one of the biggest surprises of the year, with a premium-feel interior, agile handling, a comfortable ride and competitive prices.
The 0.9-litre three-cylinder petrol is our engine of choice, but there's also a 1.5 diesel if you're likely to cover high miles. The Fiesta should be worried.
Anticipation rating
8 out of 10
After years in the doldrums, the Micra has bounced back. Arguably, the only thing holding it back now is that 'driving school' image.
Here we look at the best new family cars of 2017 focusing more traditional family fare: mid-size and large hatchbacks or estates as opposed to the crossovers and SUVs which have become the default choice for many drivers with children, but we'll cover them later.
SUVs might win on showroom appeal, but these capacious cars are often cheaper to run, easier to park and better to drive.
Release date
March
Price
From £18,235
What do we know?
Some cars, such as the Volkswagen Golf, have an evolutionary approach to styling. Honda, on the other hand, has a radical rethink almost every time it launches a new Civic – and the 2017 model is no different.
Sporty lines draw inspiration from the wild Type R hot hatch, while the interior takes a welcome step upmarket.
Apple CarPlay and Android Auto connectivity is standard. The efficient 1.6 diesel is likely to be the volume-seller, but a petrol/electric hybrid arrives later.
Anticipation rating
7 out of 10
The British-built Civic should play to its traditional strengths: efficiency, interior space and reliability. We're tempted to wait for the roomy Tourer estate.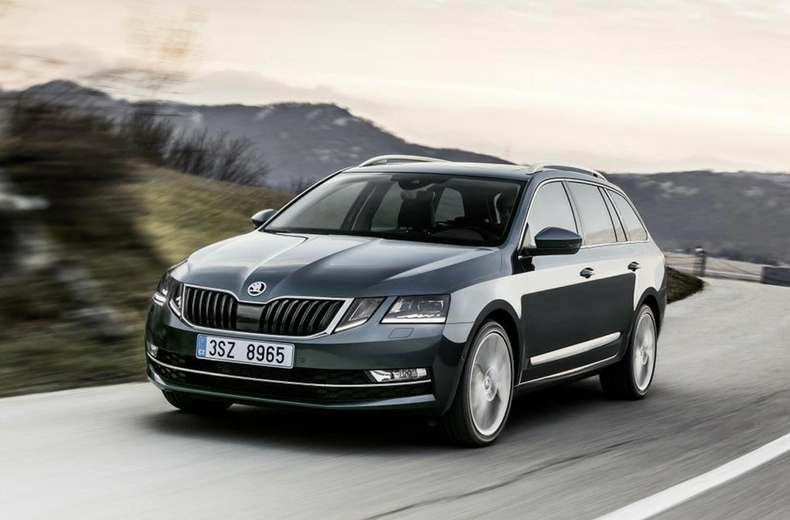 Release date
March
Price
From £17,000
What do we know?
A belt-and-braces overhaul for 2017 gives the Octavia a new face – with four headlights – and updated in-car tech.
Improved touchscreen infotainment systems are joined by Blind Spot Detection, Rear Traffic Alert (to warn of approaching cars when reversing) and Trailer Assist (to steer when reversing with a trailer).
New luxury touches include an optional electric tailgate and ambient interior lighting. Engines range from a 1.0-litre petrol to the 2.0 vRS hot hatch – the latter available with petrol or diesel power.
Anticipation rating
6 out of 10
The Skoda Octavia has always been underrated (it's a Volkswagen Golf with more space for less money, essentially), but it maintains a loyal following. This 2017 update promises to be even better.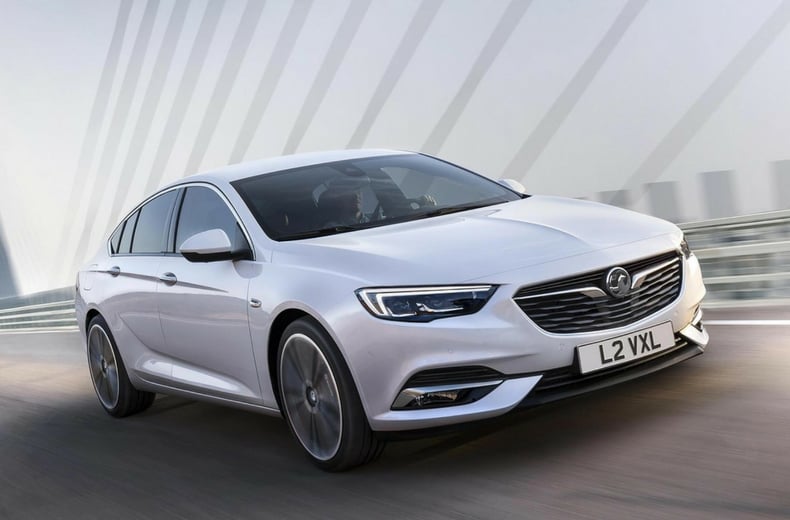 Release date
June
Price
From £18,000 (est.)
What do we know?
The current Insignia is the automotive equivalent of magnolia emulsion – which is why only business fleets buy them.
Vauxhall desperately wants to attract private buyers and steal back sales from the Audi A4, BMW 3 Series et al. Enter the Grand Sport: a new name for a sleeker, larger new Insignia, with a luxurious interior and plenty of standard equipment.
A Sports Tourer estate and Country Tourer crossover arrive in due course.
Anticipation rating
6 out of 10
Buyers will be hesitant to ditch Audi's four interlocked rings for Vauxhall's flag-waving griffin – and we'll take some convincing, too. However, the new Insignia looks good on paper and should offer value for money.
Road-biased 4x4s have existed for decades – the American Jeep Wagoneer was launched in 1963, and the Range Rover followed in 1970 – but it wasn't until the 21st century that SUV sales went supernova.
Buyers love the practicality, high driving position and feeling of safety offered by these vehicles, even if very few of them ever drive off-road.

Release date
July
Price
From £40,000 (est.)
What do we know?
Alfa Romeo's first SUV in 107 years of history looks a stunner. And if the new Giulia saloon is a guide, it should be decent to drive, too.
The range-topping 510hp Stelvio Quadrifoglio arrives first, followed by some – decidedly more sensible – 2.0-litre petrol and 2.2 diesel engines.
Similar in size to a Porsche Macan, the Stelvio is set to become Alfa's best-selling car – and other SUVs may follow.
Anticipation rating
8 out of 10
We've been disappointed by Alfas before; dynamics and build quality don't always measure up to their seductive styling.
However, first impressions of the Stelvio are very positive. A case of 'watch this space'.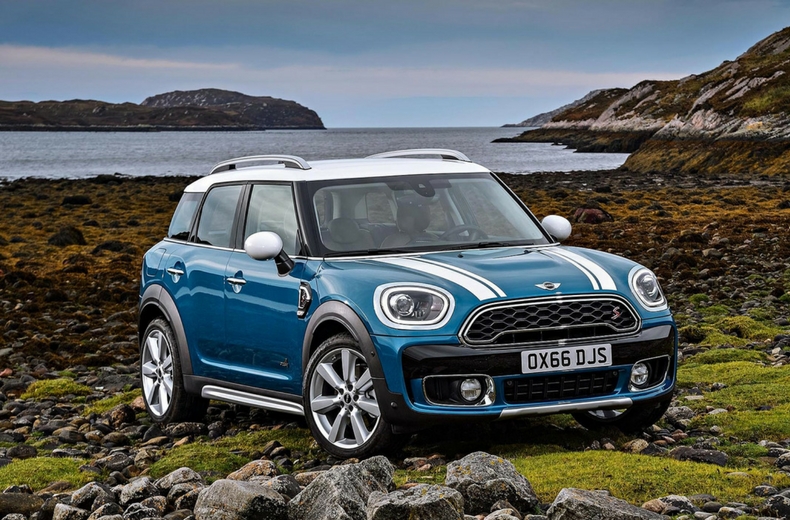 Release date
February
Price
£22,465
What do we know?
This is the least 'mini' MINI yet. The 2017 Countryman is a full 200mm longer and 30mm wider than its predecessor, making it a credible rival for the Nissan Qashqai and – if we're aiming high – the new Audi Q2.
The entry-level Cooper is powered by a 1.5-litre petrol engine, while a plug-in hybrid model arrives in late 2017.
All engines are available with MINI's ALL4 four-wheel drive. Standard equipment includes 16-inch alloy wheels, parking sensors and Bluetooth connectivity.
Anticipation rating
7 out of 10
We're not sold on the Countryman's squarer styling, but it certainly stands out. And unlike other MINIs, you don't sacrifice space for style. It's enjoyable to drive as well.
Release date
August
Price
From £34,000 (est.)
What do we know?
Volvo pulls the covers off the new XC60 at the Geneva Motor Show in March – and not before time.
The current car has been on sale for nearly a decade, although sales remain remarkably healthy.
Expect the 2017 XC60 to look like a cross between the larger XC90 SUV and Concept XC Coupe (pictured).
It will feature a range of 'downsized' four-cylinder engines from the S90 and V90. And, as with many new cars scheduled for 2017, a hybrid version is in the pipeline.
Anticipation rating
9 out of 10
If the XC60 is anywhere near as good as the XC90, then we're excited.
Competition from the Audi Q5, Jaguar F-Pace and Mercedes-Benz GLC is strong, but our money is on Volvo as the new class-leader.
A good luxury car should deliver you to your destination feeling more relaxed than when you set off.
Many do a passable impression of a sports car on the right road, too.
The sector is dominated by German brands – Audi, BMW and Mercedes-Benz – in the UK, but clearly nobody has told Kia; its Stinger saloon could be one of the biggest surprises of 2017.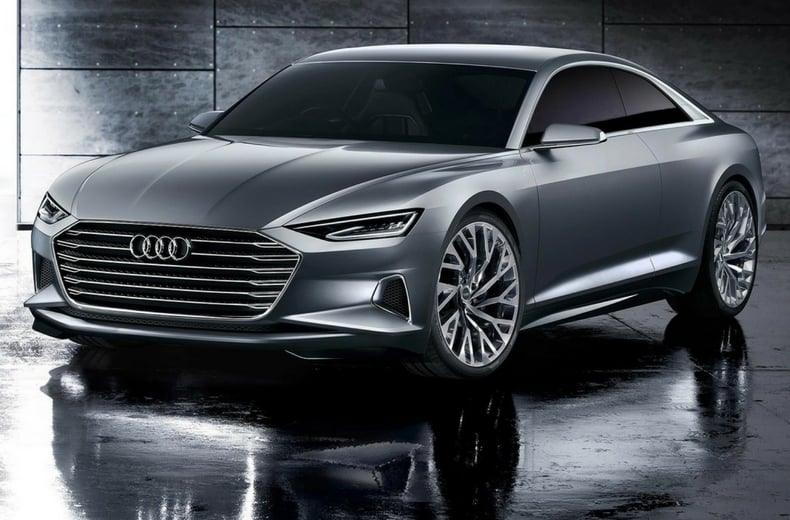 Release date
December
Price
From £55,000 (est.)
What do we know?
Will the Audi A8 finally emerge from the shadow of the Mercedes-Benz S-Class? We'll have wait until the end of 2017 to find out.
What we do know is that the 2017 A8 will have a sophisticated look inspired by the Prologue concept (pictured), and that it will be the first truly autonomous car.
Yes, that means Audi's flagship can drive itself, albeit only in stop-start traffic at speeds up to 37mph. Sounds like the perfect tool for the M25...
Anticipation rating
9 out of 10
The next A8 is the next step on the road towards autonomous driving. And while we can't see cars taking full control from humans for a while yet, the idea of being able to read a book or surf the web in traffic sounds like bliss.
Kia Stinger GT
Release date
September
Price
From £43,000 (est.)
What do we know?
The Stinger GT has a mission: banish memories of the old 'budget brand' Kia to history.
It's the Korean marque's fastest and most expensive car ever, and the top-spec GT version will do battle with the Audi S4 and Mercedes-AMG C43 when it lands in September.
The super-Kia packs a 3.3-litre twin-turbo V6: good for 62mph in just 5.1 seconds.
Anticipation rating
7 out of 10
We don't quite expect the Stinger GT to beat the Germans at their own game. But if it comes close, and significantly undercuts them on price, it could be a good bet. We're already sold on the styling.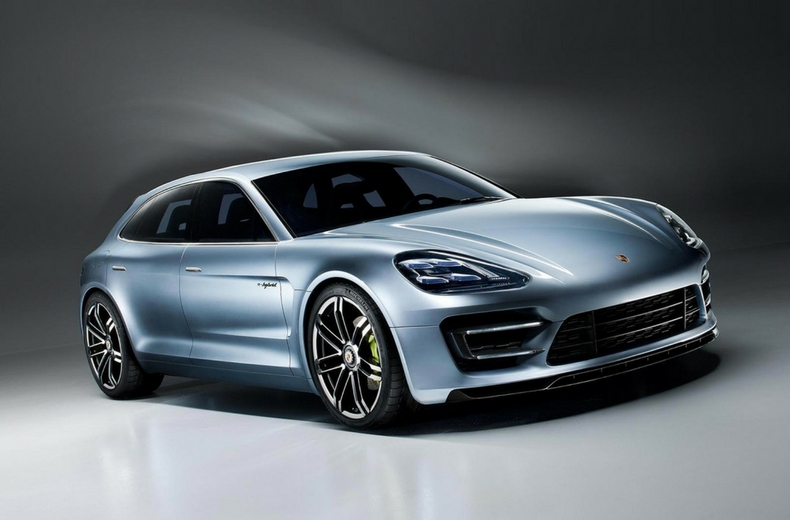 Release date
June
Price
From £80,000 (est.)
What do we know?
The Porsche Panamera has always looked like a 911 after too many turkey twizzlers.
This sleek Panamera estate, however – seen here in concept form at the 2012 Paris Motor Show – sets all that to rights.
It's likely to have the same engine line-up as the standard car, stretching to frugal diesel to ferocious Turbo S petrol. A plug-in E-Hybrid is a dead-cert, too.
Anticipation rating
8 out of 10
If you're a Porsche fanatic with a family, this is the car you've been waiting for. It looks stunning, and should be sharper to drive than the Cayenne SUV. But it won't be cheap.
We end our round-up with a trio of cars we can all get excited about.
Everyone with even a whiff of petrol in their veins aspires to own a sports car one day, whether it be a hot hatch, a sleek coupe, a sun-seeking roadster or a money-no-object supercar.
Here is our pick of new sports cars due in 2017.
Alpine A120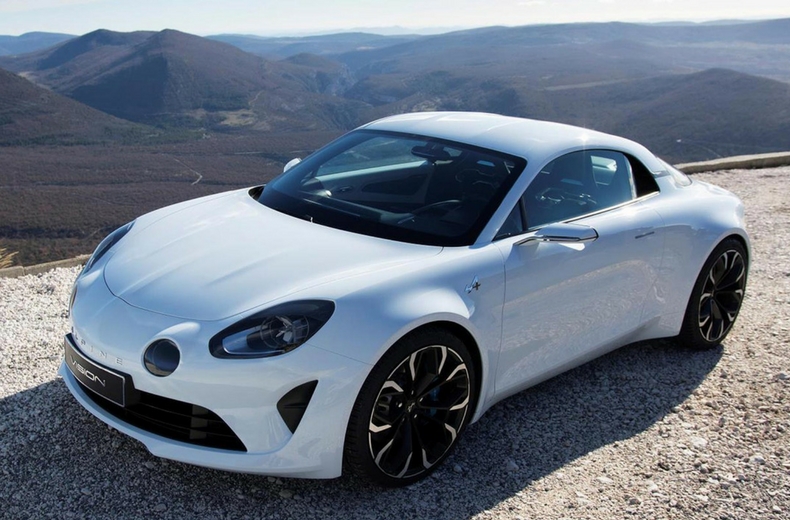 Release date
July
Price
From £50,000
What do we know?
It seems like Renault's new Alpine sports car – likely to be called A120 – has been on its way forever. Thankfully, 2017 will be the year it finally hits the road.
With retro styling modelled on the classic A110, plus a 250hp mid-mounted engine and rear-wheel drive, the Alpine has the right ingredients for greatness. Fingers crossed.
Anticipation rating
9 out of 10
It would take a lot to topple the Porsche 718 Cayman as our favourite 'real world' sports car. But with a dash of Renaultsport magic, the lightweight Alpine could do just that.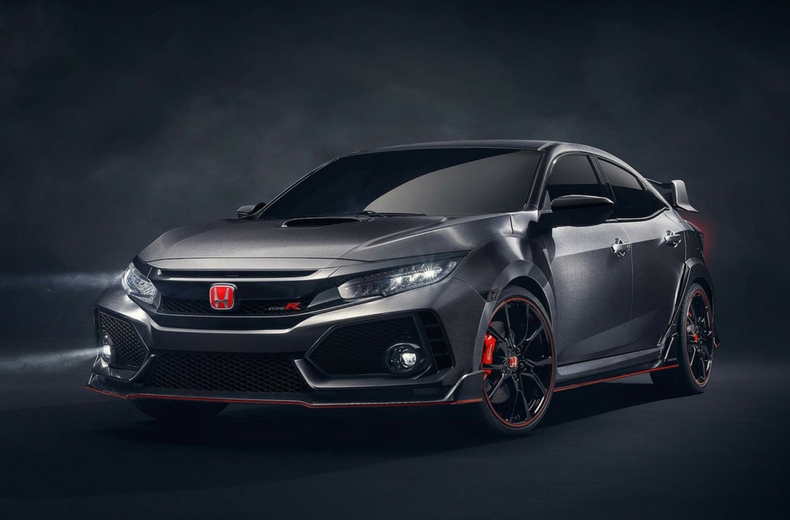 Release date
September
Price
From £31,000
What do we know?
Sports car? You bet. The 2017 Honda Civic Type R may be a hatchback at heart, but a 340hp turbocharged engine will make it fast and undoubtedly furious.
Honda has targeted another lap record at Germany's Nurburgring circuit, so expect the Type's R's chassis to be honed to apex-clipping perfection.
Many 'proper' sports cars will be left trailing in its wake.
Anticipation rating
7 out of 10
If you can get past the in-yer-face styling, the new Type R promises to be a formidable driving machine. Good enough to beat the Ford Focus RS? Time will tell.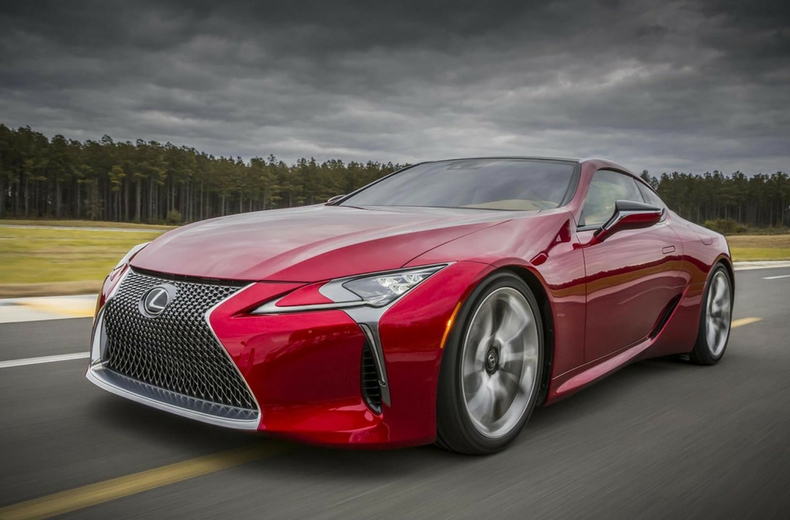 Release date
August
Price
From £80,000
What do we know?
The Lexus LC blurs the lines between sports car and luxurious grand tourer. It comes with a choice of hybrid or petrol V8 power – the latter with 473hp for 62mph in 4.4 seconds. Outside, it boasts the traffic-stopping style of the LF-LC concept, while the interior feels low-slung and beautifully-built. As a halo car for the Lexus range, it already looks a winner.
Anticipation rating
8 out of 10
For style and exclusivity, the Lexus will have its rivals licked. The fact that it's a real pleasure to drive could seal the deal. This or a Mercedes-Benz SL?
We don't know for sure what the best cars of 2017 will be yet. But we can certainly take an educated guess.
In our humble opinion here are the best from all of the categories.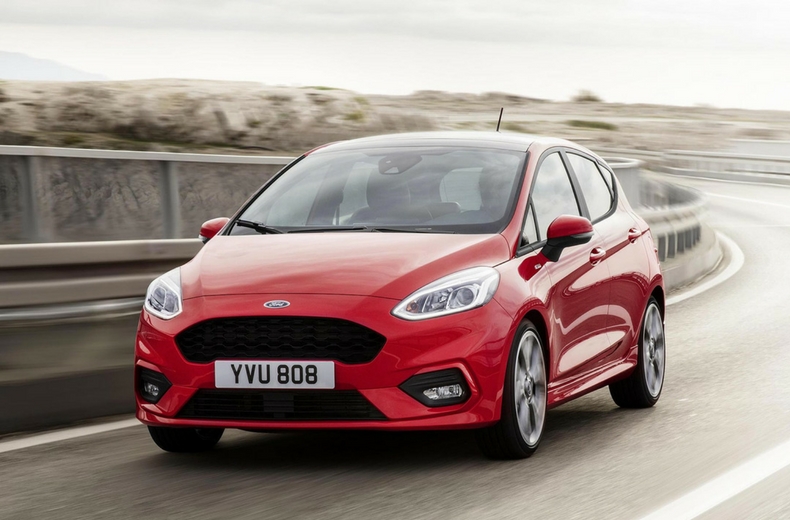 The Ford Fiesta
The best supermini we expect this year, Ford has a track record for doing things well then somehow finding a way to improve that. A consistent best-seller for a reason.

The Honda Civic
As radically different as you'd expect from a new Civic, Honda have managed to create an exciting update to an already decent model while still fighting the good fight for mums and dads everywhere and making the family car cool.
The Volvo XC60
If the XC60 is anywhere near as good as the XC90, then we're excited. Volvo is an SUV class-leader providing fun and functionality without the quite so premium price tag of a Mercedes or an Audi.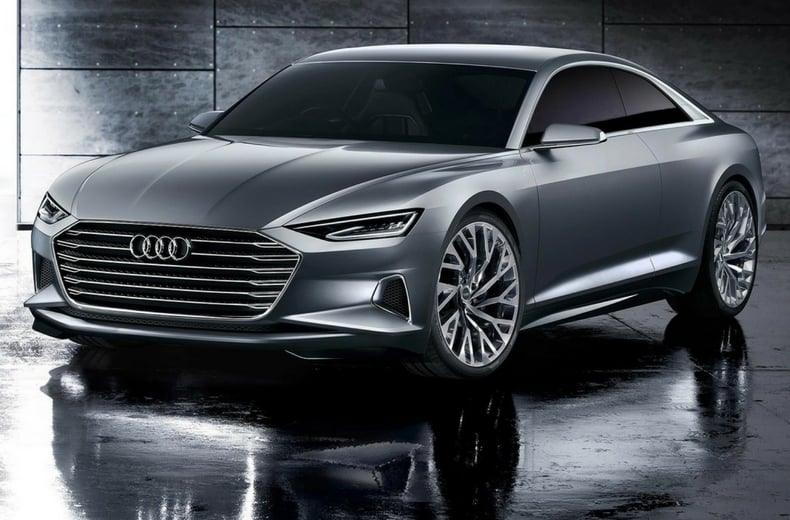 The autonomous Audi A8
This has got to be the most hotly anticipated executive/luxury car of the year for its fully autonomous functionality alone. Audi's flagship model with a facelift, new tech and all the other qualities you'd expect from the front-running brand, what's not to like?

The Alpine A120
This is one of the most anticipated sports car of the year not just because it has actually been one of the longest anticipated sports cars ever but also because of its promised blend of classy retro styling and point perfect modern performance. We simply cannot wait any longer!
Can't wait for the latest models either?
Search for used cars on RAC Cars