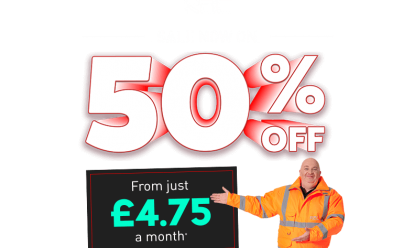 Get covered in our half price Breakdown Cover sale from just £4.75 a month.* We're the UK's best breakdown provider as voted by Auto Express drivers 2021.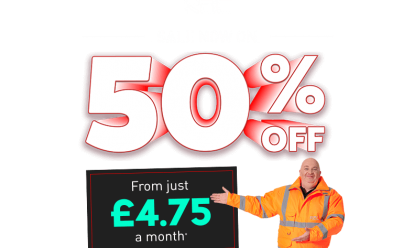 By Jonathan Crouch
Introduction
It was something of a seminal car the i30. Not in the context of the whole car market but certainly for Hyundai. You wouldn't necessarily know this to look at it's unassuming, even forgettable, exterior and upon taking a seat inside, you'd still be unlikely to twig. The i30's importance lies not in any groundbreaking design or technological advance that it made but more in its all round competence.
In the light of this ostensibly ordinary family hatchback, European buyers were forced to re-evaluate Hyundai's standing. The Koreans went from budget wannabes to mainstream contenders at a stroke and while the used market catches up, a pre-owned i30 could be a good bet.
Models
(5dr hatch and estate, 1.4, 1.6 petrol, 1.6 CRTD, 2.0 CRTD diesel [Classic, Comfort, Style, Premium])
History
There were exceptions but for the most part, people used to buy Hyundais because they didn't care. They didn't mind if the car blended into the scenery with its unadventurous and dated looks and they weren't bothered if the colour pallet in the creaky interior consisted entirely of elephant grey. Performance scarcely flickered onto their radar and mediocre handling was fine by them. They wanted cars with big equipment quotas matched to small price tags and that's what Hyundai used to do very well.
Competing at the budget end of the car market isn't easy. Margins are tight and there isn't much room to turn a profit. It's far better to sell cars with more perceived quality and desirability at a decent mark-up and this is what Hyundai undertook to do. The i30 was the first tangible evidence of this change in the brand's philosophy. The car was designed and built in Europe around European tastes and it showed.
Launched in 2007, the i30 was not spectacular in any way but in terms of design, engineering and build quality, it set standards that hadn't been seen before from a Hyundai. Better still, the prices remained competitive and an outstanding warranty package was tagged on to keep Hyundai's existing value-hungry customer base content.
Suddenly the i30 was being thrown into group tests with the Ford Focus, Honda Civic and Vauxhall Astra where previous compact Hyundais would have been compared to Protons, Mitsubishis and Suzukis. The i30's thunder was only partially stolen by the cee'd, which is basically the same car but sold by Hyundai's sister company Kia. The Estate version of the i30 was launched early in 2008 to supplement the standard 5-door hatch bodystyle. In early 2010, the specifications of the i30 were tweaked with an entry-level Classic model introduced to prop-up the range. A facelift a few months latter added revised bumpers grille and side mouldings.
What You Get
If there's one area where the i30 comes up conspicuously short of the top family hatchbacks, it's styling. The car is neat and inoffensive on the eye but there's little to excite about its shape or detailing. A certain measured blandness never hindered the MK2 Ford Focus or any generation of the Toyota Corolla however, and inside the i30 fares better. It's still hardly what you would call avant-garde design-wise but the quality of the materials and the construction is convincing. Space is plentiful for the rear seat occupants and the huge boot suggested by the car's bulging rear end is only a mild disappointment. It's a good size for the class rather than enormous, with 340 litres available. Fold the rear bench and this rises to 1,250 litres.
Unusually, the platform the Estate sits on is different to that of the hatchback, with a massive 235mm worked into the wheelbase, giving greater legroom in the rear and freeing up plenty of luggage space. There's 534 litres with the rear seats in position. Fold down the 60:40-split rear seats and this expands to a hefty 1,664 litres.
The i30 was designed specifically for the European market and benchmarked against class leaders like the Volkswagen Golf and Ford Focus. Like those two cars but unlike many of the other established names in the sector, the i30 has fully-independent suspension all round or at least a version of it. In fact, the rear suspension is a kind of independently suspended torsion beam, something of a halfway house solution between proper independently sprung models and those that settle for an old fashioned torsion beam. Independent springs give a suppler ride and more composed handling but the torsion beam is a more compact arrangement so it helps with packaging issues and interior space. The i30's set-up is a compromise between the two.
Standard specification included 15" alloys, front fog lights and body-colouring for the bumpers door handles and mirrors. This meant that no i30 left the showroom looking like it had just been winched up from the bargain basement, a factor that only enhanced the car's public perception. Electric windows are fitted all round, there's air-conditioning and remote central locking is also standard, along with an MP3-compatible CD stereo. The Style adds bigger alloys and mixed leather trim for the interior. The Premium lives up to its name with the standard spec plus yet bigger alloys, full leather, climate control, parking sensors, heated seats and rain sensing wipers. Hyundai's reputation for generous specifications then, remained intact with this car.
What You Pay
Please contact us for an exact up-to-date valuation.
What to Look For
Even when it was concentrating on the budget end of the market, Hyundai's reliability record was strong and at this stage, there are no skeletons in the i30's closet that buyers need to be aware of.
Replacement Parts
(Estimated prices, based on a 2007 1.4 Style) Hyundai spares prices have gained an enviable reputation for good value, and replacement parts for the i30 are no exception. A clutch assembly is around £150, whilst front brake pads weigh-in at around £40. An alternator will cost around £130, and for a starter motor you'll be looking at £120.
On the Road
A full complement of engines was offered with the i30 and that included a pair of CRDi common-rail diesels with variable geometry turbocharging for improved refinement. The entry-point into i30 ownership is the 1.4-litre petrol with a not inconsequential 107bhp and then you have the 124bhp 1.6. The diesels are 1.6 and 2.0 in capacity with outputs of 113 and 138bhp respectively.
The engine range itself is a wide one then, even if none of the units on offer are particularly heart-stopping in their performance. The big diesel's 304Nm maximum torque helps it to a 0-62mph time of 10.3s and it will roll on to a 127mph top speed. All models got 5-speed manual transmission except the 2.0-litre which has a 6-speed box and the 1.6-litre petrols which were available with a four-speed automatic.
Road burning performance isn't the strong suit of the i30's engine range but these units are well capable of administering a mild kicking if challenged on grounds of economy. Official figures reveal a 46.3mpg showing for the 1.4-litre with the 1.6 returning 45.6. The 1.6-litre diesel returns an impressive 62.8mpg and the 2.0-litre, a less eye-catching 51.4mpg. On emissions, the smaller oil-burner is once again the best of the bunch with as little as 119g/km of CO2 produced with the manual transmission and that could set the seal on this model as the pick of the engine range.
The i30's manual five-speed gearchange is a little clunky to use and there's a fair amount of wind and tyre noise at motorway speeds but other than that, it generates a very favourable report card. The steering is very good, body control through corners is exemplary and the pedals are nicely weighted. It's not the sportiest drive on the market but there's little room for complaint.
Overall
If you've always turned your nose up at the prospect of a used car from Hyundai, the i30 could be the model to change your mind. It paved the way for a new generation of Hyundai products that could compete on a level footing with mainstream brands. The car is an inoffensive family hatch with a simple and user-friendly design. It's composed on the road and the diesel engines in particular give a good compromise between performance and economy.