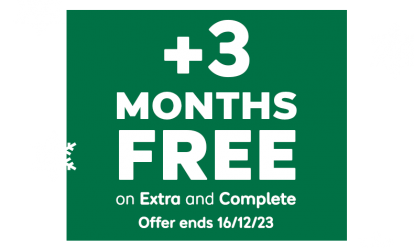 With 12 months of cover, new customers get an extra 3 months for free*.
*Added after 12 months, excludes Basic cover. New customers only. Ends 16/12/23, 7am.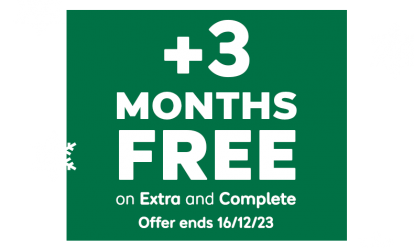 BY ANDY ENRIGHT
Introduction
Wind the clock back ten years and you would only ever buy a Korean car on the basis of price. These days things have moved on considerably and although manufacturers like Kia can still promise pricing that reads like a misprint, the hardware has narrowed the gap massively to the 'mainstream' European brands. Take the Cerato for instance. Designed to offer a Focus-sized car for Fiesta money, this is a vehicle that was great value when new but never really caught the public's imagination in quite the way Kia expected. Bad news for Kia, great news if you're a used car buyer with a keen nose for a bargain.
Models
Models Covered:
(4dr saloon and 5 dr hatchback 1.6, 2.0 litre petrol, 1.5CRDi diesel [GS, LX, SE])
History
Rack your brains for a moment and attempt to picture a Kia Mentor. Tricky isn't it? Dredging up a mental image of a Kia Shuma isn't a whole lot easier. The Korean company may have made great strides in recent years but until they produced cars that European customers could easily get a handle on, they were always destined to struggle in these markets. The Kia Cerato did just that, while still representing a Ford Focus sized car for not much more than Fiesta money.
The five-door Cerato made its debut at the 74th Geneva International Motor Show and propelled Kia into a far tougher arena than the Shuma and Mentor ever deigned to enter. What's more, it's well-equipped, Kia offering a choice of two petrol and two common-rail diesel engines. Designed to fit in with Kia's brand values of being 'young, sporty and friendly', the car was predicted to register 45,000 sales per annum across Europe within two years of launch, a prediction that proved slightly optimistic. The Cerato got the chop early in 2007 upon the arrival of its cee'd replacement.
What You Get
Both four-door saloon and five-door hatches were offered to UK buyers although, given our predilection for things that flip up at the rear, it's not surprising that the saloon proved to be nowhere near as popular as its hatch counterpart. Compared to the saloon model, the hatch is some 140mm shorter, much of this due to the fact that the rear overhang was cut from 965mm to a mere 825mm. The roof height is shared by both cars but the roof of the hatch is longer and also yields a little more in the way of rear seat headroom (up by 15mm). The added versatility of the five-door shape ensures that despite its more compact overall dimensions, it can carry 538 litres with the seats upright and 1,494 litres when the rear seats are folded down. The back bench splits 60/40 for added practicality. The interior design isn't going to win any industry awards but it's far removed from the sort of plastic dungeons we've come to expect from budget South East Asian cars. The dashboard is divided horizontally with the upper surfaces trimmed in a dark colour which then continues onto the door trims.
Those familiar with the marque will appreciate quite what a landmark car the Cerato was, being the first Kia other than an MPV people carrier to be fitted with a diesel engine. The provision of a diesel engine proved hugely important in a market where oil-burning technology was entering a boom period.
The powerplant is badged 1.5-litre CRDi. Although many at first thought this would be the three-cylinder unit manufactured by Kia's owners Hyundai, it is in fact quite a different price of engineering, with four cylinders and a good deal more power. Generating a healthy 101bhp, this 16-valve unit can also muster over 215Nm of torque which means that you're rarely short of pull and frequent gearchanges become a thing of the past. A more powerful diesel was introduced in Spring 2006.
Of course, there will always be customers who prefer a petrol engine and Kia have two on offer, 1.6 and 2.0-litre units, both with a choice of manual or automatic gearboxes. The 1.6-litre unit produces 103bhp at a fairly heady 5,800rpm and you'll need to rev it to 4,500rpm to gain access to the full quota of 143Nm of torque. The emission figures for this engine aren't the best in class with 165g/km of carbon dioxide emerging from a manual Cerato 1.6 and 187g/km from the automatic version.
What You Pay
Please fill in the form here for an exact up-to-date information.
What to Look For
Make sure the car is in perfect condition. Kia offered an extensive warranty package with this car from new and most models should have had a pretty easy time of it in their early years. Having said that, check for those parking knocks and scrapes that are easy to pick up in multi-storey car parks. The ventilation systems aren't too great, so make sure that it's working to its full capacity else demisting will be a chore in the morning. Otherwise insist on a full service record and contact a few franchised dealers to try to find the best bargain available.
Replacement Parts
(approx based on a 2005 Cerato 1.6LX) The Cerato offers some very cost-effective parts prices in keeping with its budget nature. Some manufacturers offer a cheap upfront price and then claw a whole lot back with exorbitantly priced spares but Kia thankfully refrain. A new clutch assembly retails at around £180, while front brake pads are around £40, with rear brake shoes only a few pence more. A new radiator is around £95 and an alternator an eminently reasonable £130.
On the Road
The quickest Cerato - on paper at least - is the 2.0-litre petrol model. This unit saw continuously variable valve timing fitted for the first time to a Kia and it can muster a full 142bhp. With this sort of power on tap, the emissions figures of 180g/km for the manual and 195g/km for the automatic version can perhaps be excused but there will be many other cars that will probably work out more cost-effective over a three-year period.
The styling is tidy without being conspicuously sassy and was even engineered to handle competently. Its fully independent suspension system is a nicety denied the MkV Vauxhall Astra and the 2006 Honda Civic and both the front and rear suspension units are fitted with nitrogen filled Sachs gas shock absorbers. The power-assisted steering feels fairly direct at just 2.8 turns lock to lock and while the standard 60-series tyres take some of the edge off the sharpness of turn-in, Kia offer 16-inch alloys fitted with lower profile tyres if you hanker after a more entertaining steer.
Safety is well taken care of. The all-disc braking system is bolstered by the addition of four-channel anti-lock brakes as standard. This system also incorporates the added safety net of Brake Assist which helps drivers brake harder and faster in the event of an emergency. If you need to accelerate out of danger rapidly, a traction control system is also offered on some models. Multi stage airbags are installed as standard up front and side airbags for the front seats and full length curtain bags were also available as an option. The driver's seats could also be ordered with an active headrest that protects from whiplash injuries.
Overall
It would be disingenuous to suggest that the Cerato was in any way groundbreaking, exciting or even competitive with the best of the mainstream European cars in terms of engineering, but it does come a lot closer than most would give it credit for. Well-equipped, reliable and with a decent dealer network to back it up, a used Cerato may be the very epitome of 'sensible shoes' motoring but for those who don't feel the need to prove themselves through their choice of car, it's a very shrewd choice.