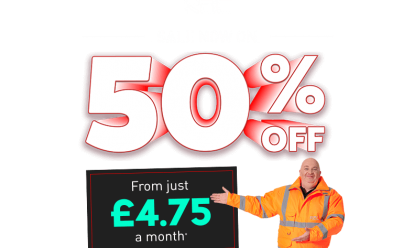 Get covered in our half price Breakdown Cover sale from just £4.75 a month.* We're the UK's best breakdown provider as voted by Auto Express drivers 2021.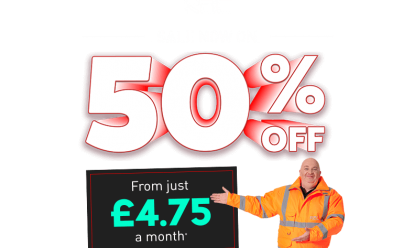 BY ANDY ENRIGHT
Introduction
Not many people know this, but the Renault Megane is an amazing vehicle. Think about it. The standard five-door hatch has spawned so many variants it's hard to keep track. How many? Count them off. The Megane Coupe proved a hit with those looking for style without the whack in the wallet whilst the Megane Cabrio did the same thing for the wind in the hair brigade. The Megane saloon was a surprisingly well-resolved styling job as was the Megane Estate; a model which was a big hit on the continent. The Megane Scenic's success speaks for itself whilst the Scenic RX4 took the Megane platform to places other mini MPVs certainly couldn't reach. So, as you may well assume, when shopping for a used Megane, one thing you're not short of is choice.
Models
Models Covered - SECOND GENERATION (1999 - 2002) 5dr hatchback, 4dr saloon, 2dr coupe, 2dr cabriolet: 1.4, 1.4 16v, 1.6 16v, 1.8 16v, 2.0, 2.0 16V IDE, 1.9, 1.9dTi, 1.9dCi turbo diesel [Liberte, RT, Alize, Sport Alize, RXE, 16V, Monaco, Authentique, Expression(+), Sport, Dynamique(+) and Privilege(+)]
History
One reason why the Megane seems to have been around forever is its outward similarity to its predecessor, the Renault 19. In fact, the Megane has only been with us since 1996 making it as old as, say, an Audi A3 - a car hardly thought of as a creaking veteran. The First Generation car did great business for Renault, but the Second Generation Megane, which arrived in April 1999, performed even better on the sales charts.
It seemed the older the Megane got the more we liked it. It wasn't as if it got any better looking as it aged either, a rather dubious restyled nose and revised tail light treatment not doing Renault's clean shape any great favours. The restyled interior with extra equipment and twin front and side airbags on all models were welcome additions however. Though the base diesel and 1.4-litre engines remained, the bulk of the range was now made up with more advanced units: a 95bhp 1.4-litre 16v and the 110bhp 1.6-litre 16v engine borrowed from the Laguna. This restyle affected only the five-door, Classic, Coupe and Convertible models: the Scenic was re-launched as a model in its own right in Autumn '99.
New 1.8 16v and 1.9dCi engines were introduced in late 2000 when the range was split into a number of 'Collections', being rebadged Authentique, Expression(+), Sport, Dynamique(+) and Privilege(+). Fidji special edition models proved popular towards the end of the model's life. Summer 2002 saw the unveiling of a radical third generation Megane hatch with a 'bustle back' in the style of the adventurous Avantime.
What You Get
Somewhat against received wisdom, the Megane has managed to outsell big names offerings from Vauxhall, Rover and Volkswagen, and has kept sales bubbling, Renault consistently dabbling with the formula.
The lack of a potent petrol unit for mainstream models was solved by including a 120bhp 1.8-litre engine in four and five-door models. Diesel drivers should be happier too, with a powerful 80bhp dTi engine for entry-level versions and the higher-tech 105bhp dCi common rail engine (borrowed from the Laguna II) for all but the base variants.
Though there's no denying that the Megane, if not a class-leader, is dynamically up to standard, it is, like Ford's Focus and Vauxhall's Astra, one of those family hatchbacks that tends to be bought for reasons of price and specification rather than prestige, quality or performance. Megane owners aren't a loyal lot and are the kind of people who will switch brands in an instant if the figures and spec features don't meet with their approval. No point then, in going on here about hi-tech engineering. Potential buyers of this car will want to talk bangs per buck.
Safety remains a strongpoint, with a Brake Assist system (for maximum emergency braking) added to ABS as standard on all models. There are further improvements too, to the impressive Renault system for Restraint and Protection (SRP) with its driver, passenger and side airbags, three-point seatbelts for all three rear seat passengers, Isofix child seat anchorages and seatbelt pre-tensioners which halve the force of an accident on the occupant.
What You Pay
Please contact us for an exact up-to-date valuation.
What to Look For
Very little goes wrong though automatic transmission problems have been known so make sure the 'box changes up and down properly on your test drive. Watch for thrashed 16 valve models and for the usual family interior damage. Bonnet release catches have been prone to failure and the remote central locking system isn't the most durable. Automatic gearboxes are best avoided unless absolutely necessary. The paintwork on the body-coloured bumpers is also a little lightweight and can soon look scruffy if you're a little 'physical' with your parking manoeuvres.
Replacement Parts
(Based on a 2000 Megane 1.8 Expression) A new clutch will be about £150 and a full exhaust system, excluding the catalyst, should be around £220. Brake pads are about £40 a set, an alternator is close to £135, and a starter motor should be just under £125. A replacement radiator (with aircon) is about £150.
On the Road
On the road, Renault's engineers have concentrated on creating a much sharper feel to the handling in recent times. Though the result is not as driver-orientated as you'll find in, say, a Ford Focus, thanks to the addition of an anti-roll bar borrowed from the Scenic mini-MPV (unfortunately fitted only from 1.6-litre level upwards), some improvements have been made, though there has been a trade-off in terms of ride quality. Most key rivals show how it could be smoother.
Overall
Although there are more modern choices available, the conservative but diverse Megane range has hit a rich seam of UK sales so the selection is wide. With prices dropping due to the introduction of the radical third generation model, snapping up a decently equipped Megane should throw up more than the odd bargain. The 1.8 and 2.0-litre petrol engines are really worth seeking out as is the dCi 105 diesel powerplant. Shop around, drive a few and you should come up with a decent buy.