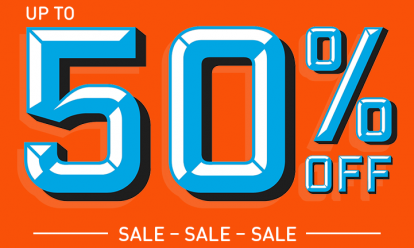 Get covered in our half price Breakdown Cover sale from just £7 a month.* We're the UK's best breakdown provider as voted by Auto Express drivers 2021.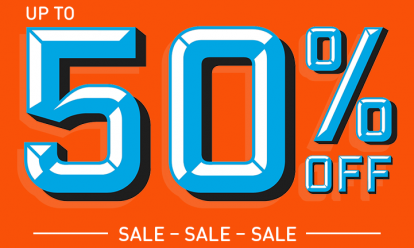 By Jonathan Crouch
Introduction
There wasn't much wrong with Vauxhall's seventh generation 'K'-series Astra that a few good engines wouldn't have sorted out. These were added as part of the updates made in 2019, delivering efficiency gains that might cause careful family hatchback buyers to see this car in a whole new light. The hatch and Sports Tourer variants on offer both got extra technology too as part of the 2019 changes. Think you know the MK7 Astra? Maybe it's time to take another look.
Models
Models Covered: (5-door hatch/Sport Tourer estate) 1.2, 1.4 petrol / 1.5 CDTi diesel [SE, Business Edition Nav, Griffin, SRi Nav, SRi VX Line, Elite])
History
According to Vauxhall, over a quarter of all British drivers have at some point either owned or driven an example of their Astra family hatch in the forty years this model line has been on sale. A pretty significant car for our market then - which was why in 2019 the mid-life changes made to the seventh generation 'K'-series Astra (which had first been launched in 2015) were so substantial.
By 2019, this model was having to face down completely new versions of its two biggest family hatch rivals, the Ford Focus and the Volkswagen Golf. By this point, the appeal of this car amongst private buyers had rather waned; Astra sales were still strong, but that was mainly because 80% of production went to fleets. It was quite rare by 2019 to find an individual prepared to ignore the appeal of glitzier rivals or trendy SUVs and put down money for one.
Vauxhall though, was out to convince private customers that they should, and to that end gave this car a completely fresh line-up of all-aluminium three cylinder petrol and diesel powerplants, mated to a revitalised range of transmissions. In 2019, we expected that the engines would be borrowed from Peugeots and Citroens, as had been the case with most new Vauxhalls launched up to that point following the PSA Group's takeover of the brand in 2017. In the event, these powerplants dated from the General Motors era. Despite that, they offered class-leading running cost figures that were significantly better than before, with updated Euro-emissions compliance that brought key tax savings, particularly to business buyers. Other changes to this seventh generation 'K'-series model were less significant. There was still the same choice of either five-door hatch or Sports Tourer estate models, but both body styles got a few equipment updates and some minor styling tweaks.
To be fair, relatively few changes in other areas were really needed. We always recommended this design highly as an all-round driver's car and - if priced rightly - as a complete family hatchback package. Plus, it was still made in this country - by 2019, the only Vauxhall apart from the Vivaro van that was. Overall, this was certainly an under-rated car, which sold until the launch of the eighth generation model in late 2021. But is it one you should consider buying? Let's find out.
What You Get
Mid-term facelifts are usually all style over substance. With the 2019 changes to this MK7 Astra though, it was the other way round. As before, there was a choice of two body styles, a five-door hatch or an alternative 'Sports Tourer' estate.
You'd need to be a sales person or a fanatically loyal Astra owner to notice the visual changes made, which are only really evident at the front. The twin chrome lines that previously flanked the central brand badge on the grille were replaced by a single silver strip. That flows into the daytime running light elements in headlamps that with this post-'19 design feature full-LED illumination in most models.
At the wheel, as with original MK7 Astras, the characteristic fascia element is what Vauxhall referred to as a 'blade'-style panel that stretches right across a cabin that remains ergonomic, quite nicely finished and, on plusher variants, relatively smart, though there's perhaps not quite the depth of quality you'd feel in a rival Volkswagen Group product. Infotainment's taken care of by a centre-dash screen of either 7 or 8-inches in size. Go for a car fitted with the 'Multimedia Navi Pro' package that gets you a bigger centre monitor and you also get a further 8-inch screen to replace the two conventional analogue dials you'd otherwise view through the three-spoke steering wheel. This instrument monitor can't show full mapping but it's highly configurable with all kinds of useful data. Finding a comfortable driving position is straightforward and on base models, we'd recommend finding a car whose original owner paid the small amount extra that Vauxhall asked for the superbly supportive 16-way-adjustable 'Driver's ergonomic active seat', certified by the German 'AGR' organisation who campaign for seat design better suited to healthier backs. What else? Well your over-the-shoulder visibility is a little compromised, but there's plenty of cabin storage space.
In the back, once inside, it's actually a lot more spacious than the exterior dimensions and the outward styling lead you to expect. With the original version of this MK7 Astra, the designers pulled off the magic trick of reducing the wheelbase by 20mm at the same time as improving rear leg room by 35mm. We're still surprised by that; there's almost as much space for your knees as you'd find in a Skoda Octavia, the family hatch class leader in this regard. Scalloped front seat backs help here, as does the way that you can slide your feet properly right under the seat in front.
Finally, let's consider luggage space, another area you'd think might have been compromised by this seventh generation model's slight reduction in size in post-2019 form. Actually when you raise the tailgate in the hatch version, there's a very usable 370-litre space (measured up to the parcel shelf). True, that isn't an especially noteworthy figure by period class standards, but it's not a bad showing for a car less than 4.4-metres in length. Earlier, we mentioned the Sports Tourer version's longer wheelbase; well as you'd expect, this facilitates a much greater level of capacity - 540-litres.
What You Pay
Please contact us for an exact up-to-date valuation.
What to Look For
This later MK7 Astra seems to have a reasonable quality record in this post-2019-era form, but we did come across complaints of cabin rattles in the interior. As is always the case with mainstream brand estate models, you'll want to keep a look out for thrashed company hacks or ex-hire fleet vehicles. Ensure that the car has been serviced on the button and that the mileage on the service record stamp tallies with what the odometer says. It's also worth checking the car for accident damage, as many cars will be de-fleeted early if they've had a prang and have been repaired. Ask the seller explicitly if the car has had accident damage and inspect the usual points for overspray and kinks in the under-bonnet flitch plates. The engines tend to be tough units with no serious problems to report. Make sure you check the infotainment system thoroughly. And inspect the cabin for signs of child damage. And the alloy wheels for signs of scratching. And of course insist on a fully stamped up service history.
Replacement Parts
(approx based on a 2019 Astra 1.2 110PS excl. VAT) Using the volume 1.2-litre petrol model as an example, expect to pay around £25-£30 for an oil filter, around £21-£31 for a pollen filter and around £8-£27 for a wiper blade. Rear brake discs are around £113 for a set. Front brake pads cost in the £55-£100 bracket; rear pads are around £46 for a set. A headlamp costs in the £212-£260 bracket. A water pump is in the £112 bracket.
On the Road
When we tested this re-engineered MK7 Astra model in 2019, we discovered that we'd forgotten how good this Vauxhall was to drive; if you happen to be familiar with the original version of this 'K'-series seventh generation model, you might not have. Relatively light weight and a clever Watts linkage suspension system made the handling of that car beautifully balanced, something further enhanced by the dynamic improvements made to this revised model - revised spring and damper rates that improved the ride over poor surfaces and fresh calibration for the steering which improved body control at higher speeds. The lighter three cylinder engines that were fitted here also helped in this regard. Most will want the 1.2-litre petrol unit, offered in three flavours, with 110, 130 and 145PS - and if you want an auto gearbox, there's also a further 1.4-litre three cylinder petrol variant fitted with a 7-speed CVT self-shifter.
From new, many customers opted to try the alternative diesel, another three cylinder powerplant, this one 1.5-litres in size offering a choice of either 105PS or 122PS outputs. The gutsier engine came with the option of Vauxhall's first 9-speed auto gearbox, a torque converter unit that shifts smoothly but isn't especially eager to kick down. Stick with the diesel and you'll get yourself an Astra whose combined cycle fuel economy is, in a manual 122PS model, WLTP-rated at up to 64.2mpg, with NEDC-rated CO2 emissions of 92g/km. Plus both diesel variants feature RDE2 compliance with the latest emissions regulations, which means that users will avoid the usual 4% Benefit-in-Kind diesel engine tax surcharge. These class-leading figures led Vauxhall to calculate that over a four year / 80,000 mile ownership period, a base diesel Astra would save you around £1,800 in running costs in comparison to an equivalent diesel Ford Focus.
Overall
Quite a few used car buyers ignored the original version of this seventh generation Astra model because a Focus felt better to drive, a Golf felt better built or any one of a whole series of potential rivals offered better value. This later re-engineered post-2019 version of the MK7 design is though, worth a second look.
Plus it was mainly British-made, with hatch and estate models built at Ellesmere Port near Liverpool to a quality at least as high as anything the Japanese brands can manage. That reason alone might be enough to give this car a place on your used car family hatchback shortlist if you're looking for a high value model from the 2019-2021 period. Fortunately for Vauxhall, there are also many others.