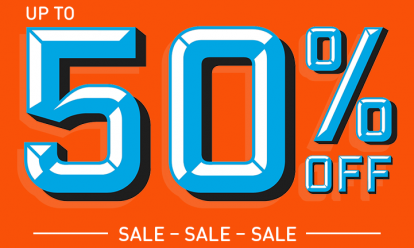 Get covered in our half price Breakdown Cover sale from just £7 a month.* We're the UK's best breakdown provider as voted by Auto Express drivers 2021.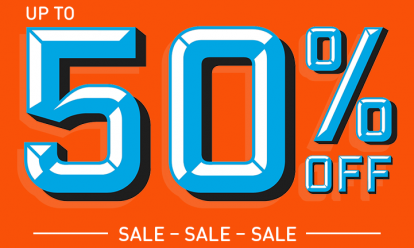 BY JONATHAN CROUCH
Introduction
So you're a bit of a motoring enthusiast. Probably owned a sports car up until a few years back. But time marches on. There are family commitments to meet now. You need five-door space and small car-economy at the lower end of the second-hand market. And there's a tight budget to keep to.
The prospects aren't appealing. Would Sir like a Ford Escort, a Nissan Sunny or a Vauxhall Astra? Or would you rather take early retirement? But wait a minute. What about an Alfa Romeo? A car developed from seventy years of experience and 10,000 separate victories on the racetrack. With a throaty boxer engine, variable rate power steering, electric front windows, a stereo radio cassette and performance that Ford, Nissan or Vauxhall owners could only dream about at the price. Enter the 33.
Models
Models Covered:
First generation 33 - 1985-1990 (1.3Hatchback[SBoxer 4 C]/ 1.5 Hatchback,Estate [Boxer 4 C,Green Cloverleaf,Ti,Ti Veloce,4wd]/ 1.7 Hatchback,Sportwagon [Cloverleaf,Veloce Cloverleaf] )
Second generation 33 - 1990-1994 1.5 Hatchback [IE]/ 1.7 Hatchback,Sportwagon [IE,16v,16vBoxer,4wd 16v]
History
Motoring journalists never really forgave the 33 for not being another Alfasud, the car it replaced in 1985. To be fair, Alfa rather helped them in their scepticism; build quality of early examples was very poor. So was the marketing, aimed at the Escort customer until Alfa realised that only more specialist drivers bought their cars.
The original range was made up of 1.3 and 1.5-litre boxer-engined cars (the 33 was always a five-door hatch in its basic form), with the option of an interesting 4wd 1.5-litre Estate that never really caught on. The 1.3 lasted only a few months.
In May 1987, a 1.7-litre Boxer model was added to the range, providing the performance previously lacking. The Estate also made a comeback, now re-christened the 'Sportwagon'. Sales drifted off in the late Eighties, but picked up a little when the 'New' 33 was launched, the second generation car appearing in 1990.
Actually, it wasn't a lot different, though the sleeker facelifted front and rear light clusters gave it more roadgoing presence. The 1.5 and 1.7-litre boxer engines were basically the same, though a new 16 valve 1.7-litre hot hatch model was added to the line-up. The 1.7-litre cars were deservedly the most popular, offered in IE, 16v Boxer and interesting 4wd 16v forms. The uprated Sportwagon followed in early 1991, available only with 1.7-litre 16v power.
What You Get
A great engine assembled around a rather ordinary car. The driving position is skew-wiff in that frustratingly Latin fashion. You get as comfy as you can and try to ignore the baulky gear change, the torque steer and the indifferent ride. Build quality was poor to start with but much better near the end.
Having said all that, this is a true Alfa Romeo - with all that this entails. It's a car which you can well imagine in the loving hands of some collector 50 years from now. "Heard what I got hold of last week? A pristine 1993 33 Turismo - the special edition model they launched for Autumn of that year. Drove it down to old Archie's Alfa get-together at the Green Man last Sunday. Handles like a dream... "
That's the magic of owning one; the feeling that you've set yourself apart from the herd - broken free in fact. And all for no more (and in many respects much less) than the price of an ordinary family car.
As with every individualist car however, there are sacrifices to be made. Quirks and foibles that you'll be called upon to forgive. The 'Alfisti', that dedicated band of UK Alfa owners, would suggest that that's probably the most endearing part of ownership - and they'd probably be right.
An often-overlooked variant in the 33 range is the Sportwagon. It would be wrong to call this the 'estate' variant in the 33 range; it doesn't pretend to be able to carry a grandfather clock - but then neither does an equivalent BMW 318i Touring, which offers less equipment and costs much more.
With the Sportwagon, Alfa Romeo was aiming at the kind of driver who wanted the performance and style of a sports car and the kind of carrying capacity of a Sierra-sized family hatchback.
What You Pay
Please contact us for an exact up-to-date valuation.
What to Look For
Make sure you're an Alfa person before you start. Basically, if you can forgive all the little irritations for that glorious engine, then you are; simple as that. Check that all the electrics work with their buttons and levers. The gearbox is good but succumbs to abuse (which reveals itself by graunching in second gear).
Check for clutch slippage and look for fluid leaks from the master and slave cylinders. Under the bonnet, look for smoke from the engine and listen for rattles from the camshaft and crankshaft. As far as the brakes are concerned, check the discs and pads for wear and look out for fluid leaks.
The suspension can be a little suspect; if there is a lot of wear on the front tread, the struts may soon need replacing.
Replacement Parts
(approx based on a late Eighties/early Nineties 33 ex VAT) The rear section of an exhaust system is about £78. A clutch assembly will be around £108. An alternator should be close to £269 and a starter motor £225. Brake pads front and rear are about £49 and £50 respectively and a replacement headlamp is close to £70.
On the Road
Assuming you've opted for a 33 with Alfa's wonderfully rhythmical flat four boxer sixteen valve 1.7-litre engine, it will take just eight seconds to reach sixty from rest on the way to a top speed of around 130mph. Handling is excellent; you always know what the car's doing. Traction too, is prodigious.
The style of the cockpit complements that of the exterior; classy and different, cutting a dash all of its own. You might object to the driving position or the nature of some of the trim materials used but it's that engine you'll remember most. It sings to you all the way up the rev range making a trip to the shops feel like a canter round Goodwood.
Overall
If you want one, then you're a passionate person who wants to enjoy their driving. Take a deep breath, insist on a service history and you might just end up thinking that this is the best decision you ever made.