Whether you're buying, selling or simply maintaining your vehicle, we've all got to keep our wits about us to avoid falling victim to ever-more sophisticated car scams.
With the internet and social media becoming increasingly popular tools for crooks, it's now easier than ever to get caught out by unscrupulous scammers.
Stay one step ahead of the fraudsters with our guide to some of the most common scams used in the UK and what you need to look out for.
Car scams: 7 top tips
There are ways you can protect yourself against scams, whether you're buying a used car, selling your own vehicle or simply looking for a quick check-up at the garage.
When buying online, if it sounds too good to be true, it probably is. Whether it's a car with only 15,000 miles on the clock, a cheap insurance policy, or a tax refund, you should always err on the side of caution.
Reading up on potential scams will let you know what to look out for, so keep an eye on social media, TV and news sites for coverage of recent scams.
Ask the seller for the registration number, make and model of the car before you meet them and run these through the DVLA's free, online vehicle enquiry service.
When inspecting the car, make sure all the VINs on the vehicle match each other and those in the V5C logbook, and always try to see the car at the address on the logbook, and not a layby or service station.
Check the car's market value before engaging with the seller - if the price seems too good to be true, it probably is. Always use a traceable payment method instead of cash when completing the purchase as well.
Watch out for unexpected contact from anyone claiming to be from the DVLA or an insurer - never click any links or call any numbers from suspicious emails.
Report any suspected scams to Action Fraud as soon as you notice that something's off.
Fake insurance / Ghost brokers
Everyone wants to find a good deal on their car insurance, but so-called ghost brokers specifically target those short of funds, such as students and young drivers, by offering deals that really are too good to be true.
Targeting their victims on social media, ghost brokers can forge insurance documents, change details on real insurance policies, or even cancel a holder's policy without their knowledge and pocket the refund.
This leaves motorists unwittingly driving without cover, with the City of London Police's fraud prevention unit, Action Fraud, estimating that victims lose out on an average of £912 to criminals.
Ghost brokers are pretty hard to spot but if you're a young or newly qualified driver, be cautious about any insurance quote that seems too good to be true.
An authorised insurance broker should be listed on the British Insurance Brokers' Association website. If the 'broker' isn't included on there, doesn't have their own website, or only discloses a mobile phone number or an email address as a contact, alarm bells should be ringing.
'DVLA' scam
Over recent years, a popular scam has seen innocent motorists sent emails and text messages from fraudsters posing as the DVLA or someone writing from the GOV.uk domain, offering car tax refunds for recipients if they click on a link.
The link asks for a series of personal details from the recipient, including contact and banking information, which scammers then use to extort more money or undertake identity theft.
In response, the DVLA has issued a statement saying: "We don't send emails or text messages with links to websites asking you to confirm your personal details or payment information" and advised recipients to delete the message immediately."
Dirty oil trick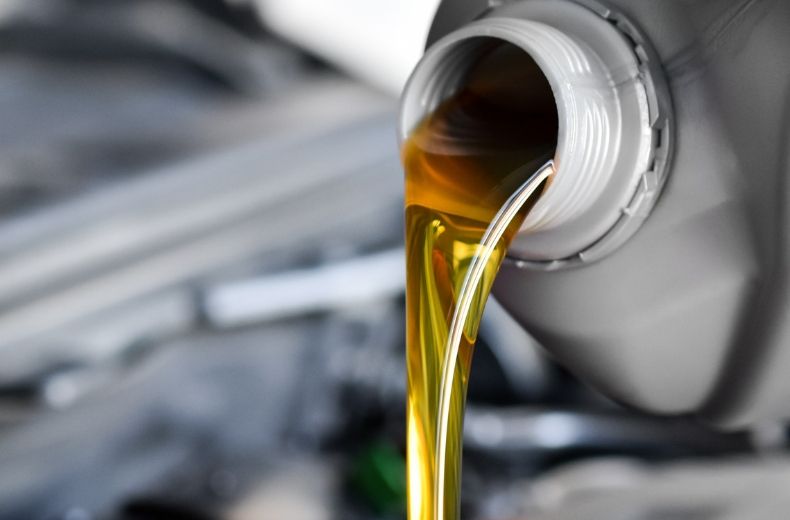 Anyone who's sold a used car will know just how stressful the process can be. It's made even more difficult by the threat of criminals using the 'dirty oil' trick to con sellers into knocking money off by making them believe the engine is faulty.
This scam involves a pair of fraudsters turning up to view a car for sale. While one potential buyer distracts the owner, the other will pour oil into the coolant reservoir, causing smoke to pour out of the engine during the test drive.
The buyers will then demand a discount from the seller due to the fault. Owners are advised to be aware of any suspicious behaviour from would-be buyers and be confident to refuse the sale if you are doubtful.
Car cloning
A growing concern for many motorists, car cloning is where criminals steal the identity of a legally-registered vehicle and use it to hide the identity of another stolen or salvaged car that's similar in appearance.
The cloned vehicle is then either sold on illegally, or used to carry out further misdemeanours, ranging from motoring offences like speeding to more serious crimes like ram-raids – with offences incorrectly attributed to the owner of the cloned car.
What makes this crime so scary is that there's no effective way to prevent your vehicle from being cloned. In many cases, the owner of the real vehicle only finds out that it's been cloned when they get a letter warning them of a traffic offence that they've apparently committed on the other side of the country!
Switch to RAC Breakdown cover and you can save £50 on your AA renewal.*
RAC Insurance spokesperson Simon Williams said: "Car cloning is the enemy of the modern motorist … and with widespread cuts to the number of police officers over many years, it is perhaps becoming even less likely that those responsible for the crime will be tracked down and brought to justice.
"In January the creation of a new task force was announced by the policing minister, in response to rising levels of vehicle crime. We hope the group will swiftly agree a concrete plan for tackling the very serious problem of car cloning."
To avoid accidentally buying a cloned vehicle, you should always check a car's history and Vehicle Identification Number (VIN) against the records on the RAC's Vehicle History Check, and inform the police if you believe you've been scammed.
Whilst RAC Vehicle History Check won't tell you outright that the vehicle is a clone - it will give you valuable details on whether the car has been scrapped or stolen as well as giving you relevant market valuations which could better equip you to challenge any discrepancies in the story of a dodgy seller.
Clocked cars
Matilda's dad isn't the only one messing with the odometer. It might seem like the oldest trick in the book but car clocking – the process of reducing a car's clocked mileage manually to increase the sell-on price – remains a common concern for those looking to buy a second-hand car.
Spotting a clocked car might sound like hard work, particularly as actual signs of the meter being tampered with are far trickier to spot in modern cars, but vehicle checking services can provide sufficient details of a car's history.
If you're still unsure after checking a vehicle's history – which should give you an annual record of mileage – and there's something out-of-keeping with the general condition of the vehicle, think twice before buying.
MOT extra faults
While the vast majority of garages wouldn't even think about ripping off their customers, there are a few less trustworthy mechanics who might try and take advantage.
Whether its overcharging for parts and labour, charging for parts that haven't actually been replaced, or making a long list of 'extra faults', there are a number of potential scams you could be hit with.
To help you find a mechanic you can trust, the RAC Approved Garage Network only includes garages that provide quality work and exceptional customer service, giving you peace of mind if your car needs attention.
What should I do if I'm the victim of a scam?
That depends on how you've been caught out. If you've received a text message claiming to be from the DVLA you should delete the message and not click on the link.
You should always report the scam to the police and an anti-fraud hotline, which will not only help the investigation into the criminality, but also raise awareness.
However, for some scams you might not know you're a victim until it's too late and you try to make a claim against a policy that's been cancelled or voided due to misinformation.
Here are some quick tips on buying a used car from RAC patrol Ben Aldous.
Running a car isn't cheap, but there are some easy things you can do to keep your costs down. Get these tips and more useful driving articles sent straight to your inbox now.