Choosing the right type of car insurance can feel like a mammoth task, with so many policies to think about, on top of finding one at the right price for you.
You need to feel confident that you're covered when heading out on the road, so before choosing your insurance, read up on the different types of car insurance and find the right cover for you.
This guide breaks down third party car insurance and what it covers, as well as the pros and cons.
What does third party insurance cover?
Third party car insurance is the minimum level of cover you can take out - it is a legal requirement.
The term 'third party' refers to a person involved with a car insurance claim who is not you – (the holder of the policy or the driver). So this is usually the other driver involved in an accident.
A third party car insurance policy ensures that if you cause an accident, any damage to the other person's vehicle or property will be paid for by your insurer.
However, damage to your vehicle will not be covered, and you will need to pay the bill yourself to get things fixed. You are also unable to make a claim if your car is damaged by fire or stolen. Plus if you're injured, you might have to pay for your own medical costs, such as physiotherapy.
Third party only insurance also covers any passengers in your car with you, if they are injured in an accident.
RAC Comprehensive Car Insurance Plus has been given a 5 Star Rating by Defaqto. Get a quote online today.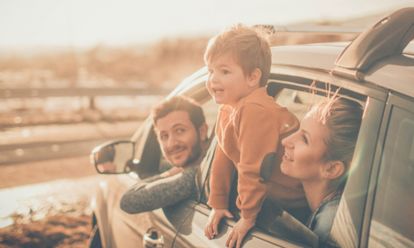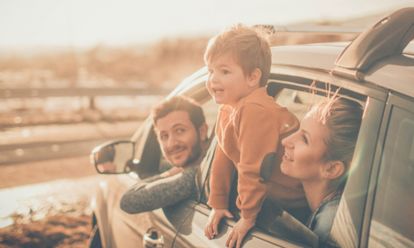 What happens if you are involved in an accident and only have third party cover?
If the accident is your fault:
Your insurance provider will pay out any required compensation to the other party involved. This may be the cost of getting their vehicle fixed or personal injury claims.
If you have a no claims discount this may be affected by a claim made against you - you could lose two or more years' worth. This is something to discuss and confirm with your insurer at the time.
If the accident is not your fault:
The other person's insurance provider will pay any compensation owed directly to you. Your insurance provider will not help you when making a claim though, and you may need to seek help from an external claim company, who may charge a fee. You will be unable to claim for repairs on your own vehicle from your insurance provider, and as such your no claims bonus won't be affected.
What is third party, fire and theft car insurance?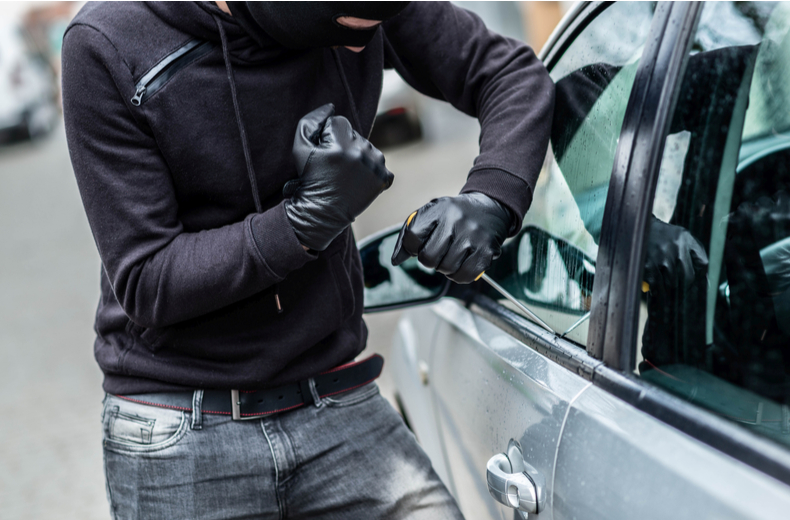 For those looking for a little more cover, this type of policy offers the same benefits that third party insurance does but will also pay out if your car is damaged by fire or stolen. Third party fire and theft car insurance usually covers:
The cost to replace your car if it is stolen and cannot be recovered.
The cost to repair fire damage to your car - Whether this is arson or accidental fire.
The cost to repair damage to the vehicle after a break in - This means any locks that may be damaged during an attempted theft or the cost to cover a stolen radio or sat nav.
Is third party car insurance the cheapest option?
Many people believe third party insurance must be cheaper than fully comprehensive - but this is not always the case. This is why it's important you look at all options available and choose the policy that best suits your needs.
Statistics suggest that more claims are actually made on third party policies, and so this can therefore increase the cost of this type of policy. This could mean you can get a great value for money, fully comprehensive policy for the same price or just a little more than a third party policy. You could save money by taking out a specialist type of motor insurance, such as learner driver insurance, black box car insurance, temporary car insurance and pay-as-you-go insurance.
For fully comp, the benefits are much greater when it comes to what the policy includes - we have more information here in our guide on fully comprehensive car insurance.
When is a third party policy a good option?
If your car is worth very little, then third party car insurance may be a suitable option, as the cost to fix the car after an accident may be the same as buying a new vehicle altogether. Younger or newer drivers may opt for this car insurance, in an attempt to reduce the cost and avoid any add-ons, however they may do better to get a quote for Black Box Insurance.
If you own a newer model vehicle then paying for repairs can be particularly costly, and this is when a fully comprehensive policy may work out to be a better choice. It can also be particularly frustrating if an accident is not your fault and you are left unable to make a claim and with a rather hefty repair bill.
Helps young and new drivers save money by rewarding safe driving.