Can my car tow a caravan?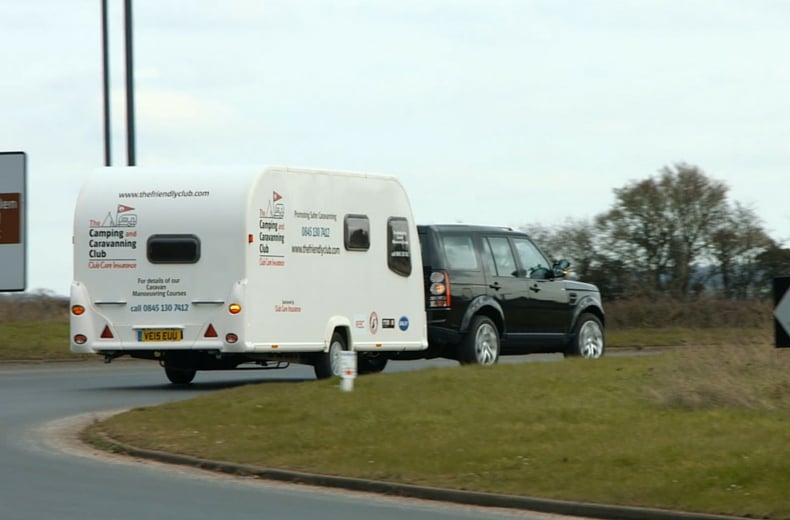 Trailer licence
There is no such thing as a 'trailer licence' per se but dependent on the weight of the load you are towing you might need to take an additional category driving test.
From 19 January 2013 drivers passing a category B (car and small vehicle) test can tow:
Small trailers weighing no more than 750kg
A trailer over 750kg as long as the combined weight of the trailer and towing vehicle is no more than 3,500kg Maximum Authorised Mass (MAM)
If you want to tow a trailer weighing more than 750kg, when the combined weight of the towing vehicle and trailer is more than 3,500kg, you'll have to get B+E entitlement on your licence.
If you passed your driving test after 1 January 1997 and have an ordinary category B (car) licence, you can:
Drive a vehicle up to 3.5 tonnes or 3,500kg MAM towing a trailer of up to 750kg MAM
Tow a trailer over 750kg MAM as long as the combined weight of the trailer and towing vehicle is no more than 3,500kg
For anything heavier you need to take a category B+E driving test.
If you passed your driving test before 1 January 1997 you're generally allowed to drive a vehicle and trailer combination up to 8.25 tonnes MAM, but you should double check here what your licence allows you to tow.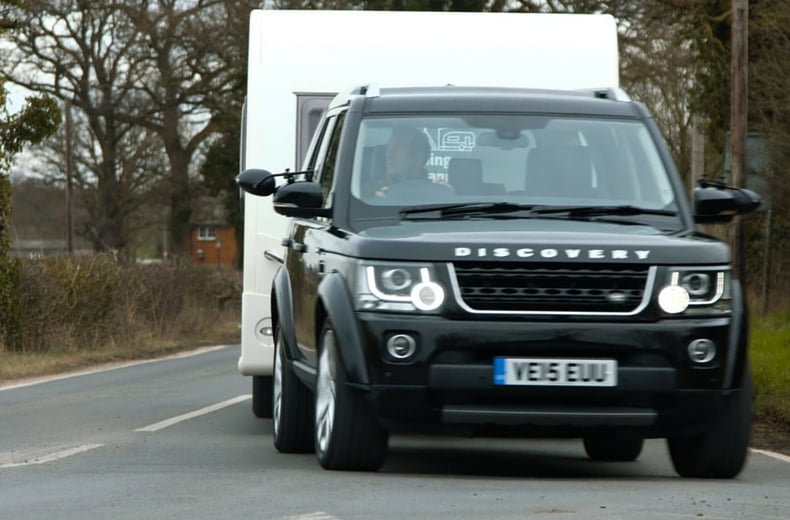 The maximum weight your car can tow (fully loaded car + fully loaded caravan/trailer) is usually listed in the handbook.
However, it is not always clear. For a definitve guide, read our guide to working out towing capacity.
Width and length rules
The maximum trailer width for any towing vehicle is 2.55 metres. The maximum length is 7 metres for a trailer towed by a vehicle weighing up to 3,500 kilograms.
RAC Arrival offers best in market UK and European cover† for caravans, motorhomes and trailers.
Tips for towing a caravan
Tow bars must be 'type approved'. This means it meets EU regulations and is designed for your car. This doesn't apply to cars first used before 1 August 1998.
Give yourself more time and space for everything, especially taking corners.
Check your car and caravan's tyres before setting out on a trip.
Never exceed 50mph on single carriageways and 60mph on dual carriageways.
Never carry passengers in the caravan when you're towing it.
Your number plate must show your car's registration number and be illuminated at night.
Your rear light panel must always be working and visible so check before driving off and keep an eye out for any changes during your journey.
Any trailer weighing over 750 kilograms, including its load, must have a working brake system.
If your trailer is unbraked, the maximum you may tow is 750 kg or half the kerbside weight of the towing vehicle – whichever is the lower.
Try to keep the caravan as light as possible with the heavier items low down and close to the axle. Read our caravan packing tips.
To prevent snaking and pitching make sure you have a well-matched car and caravan and try using stabilisers.
What should I pack for my trip?
Forgetting to pack something for your holiday could range from a small annoyance to becoming majorly detrimental to your trip.
Using our caravan trip checklist you can tick off all of the items you may need as you pack.
The list includes many essentials like stabilisers and towing mirrors, and also has a few more luxury items like well-equipped picnic hampers that you might not have thought of taking on your tripto take on day trips out, you might want to check out our online shop.
If you're planning on driving your caravan in Europe, then the RAC offers European breakdown cover, which can provide you with complete peace of mind during your trip. This is perfect if you travel to Europe on an annual basis or are just travelling there as part of a one-off trip.If you're looking for piece of mind when travelling in your vehicle this summer, the RAC offer dedicated breakdown cover for caravans and motorhomes, seperate from our standard car breakdown cover.
Running a car isn't cheap, but there are some easy things you can do to keep your costs down. Get these tips and more useful driving articles sent straight to your inbox now.